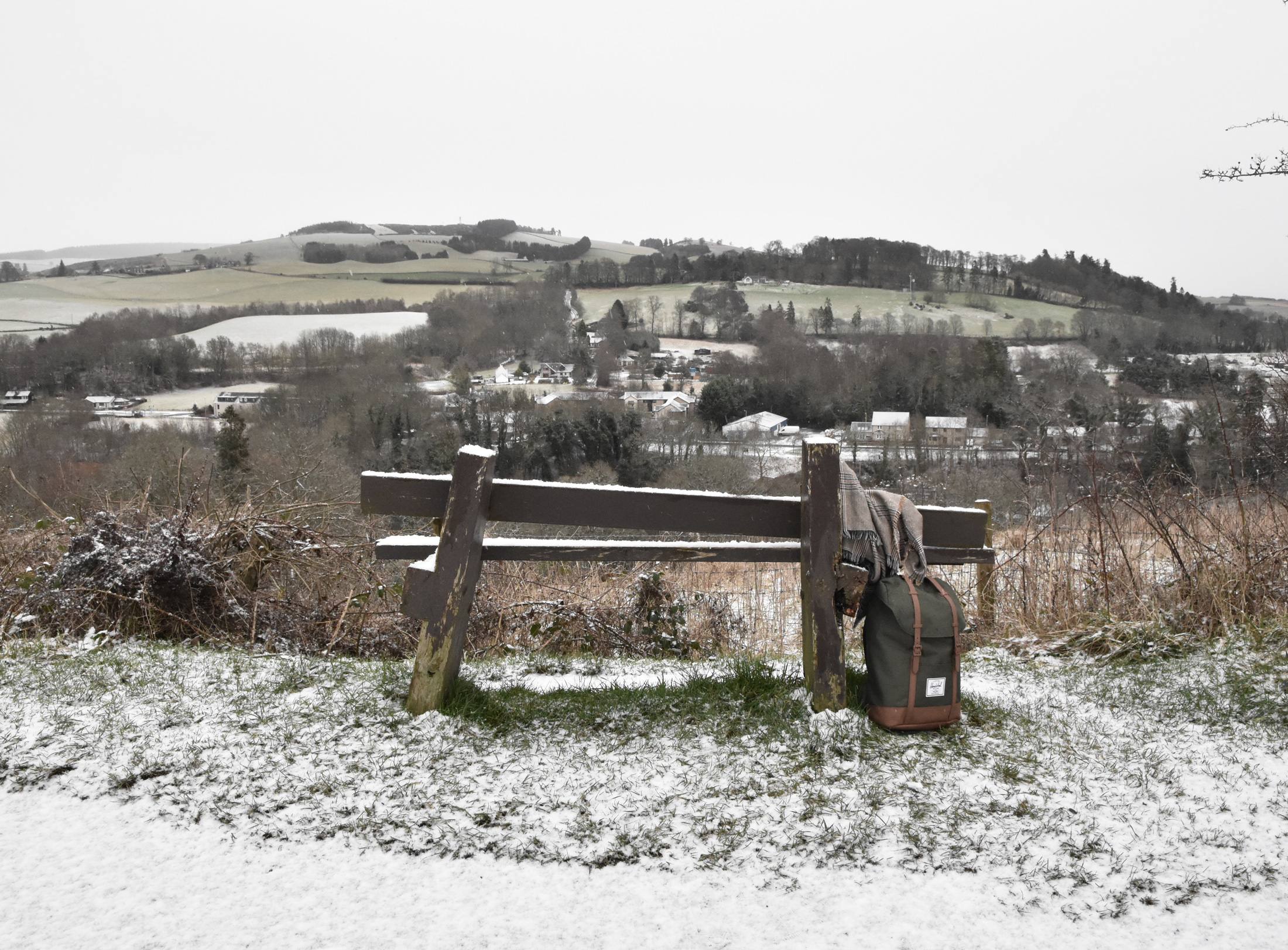 Last month we headed down to beautiful Perthshire for a wintery weekend escape. We stayed in a charming little cottage where we spent our mornings and evenings cooried up by the fire, drinking endless pots of tea and switching off into full relaxation mode. We had both been so busy with work and studying that it was a much needed break and our Blairgowrie staycation was utterly perfect! I absolutely love Perthshire. From our super special Engagement stay at Guardswell Farm to road trips to visit our favourite bakery in Dunkeld, it's an area in Scotland that we are always so excited to explore. It has to be one of the most breathtakingly beautiful places in Scotland, with its landscapes of rolling hills and charming historic towns and villages dotted in amongst the countryside. We had not yet been to Blairgowrie so decided to book up a cosy cottage there for a weekend of walking, wandering and recharging.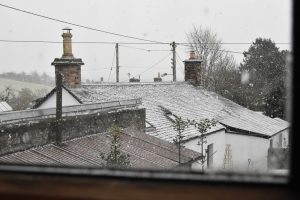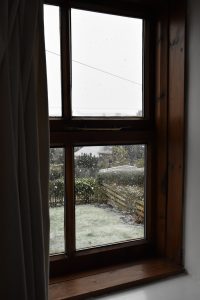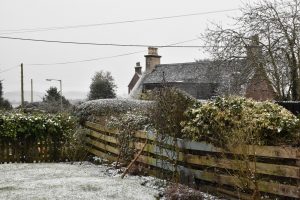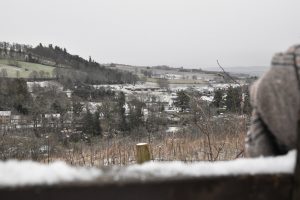 The whole of Perthshire is brimming with fascinating history, and Blairgowrie is no different! Right through the town runs the River Ericht which is lined with the most incredible old mill buildings from the 18th Century when the area was an industrial hub for making jute and linen. The old mill buildings are nothing short of incredible and are dotted along the winding banks of the river. Some of them are completely abandoned, some are ruined and some even converted into beautiful looking blocks of flats! We followed the river walk right along the banks where we could get up close to them and admire the beautiful detail. It's such a peaceful walk surrounded by trees and filled with birdsong and the sound of the river flowing past. We followed the path that eventually took us up over the hill and back to the town where we stopped in to a gorgeous little cafe for lunch.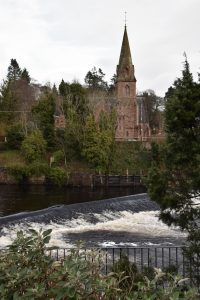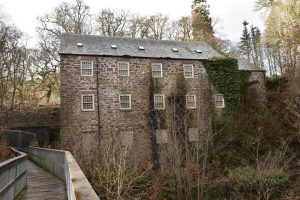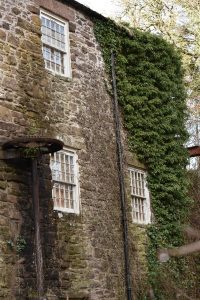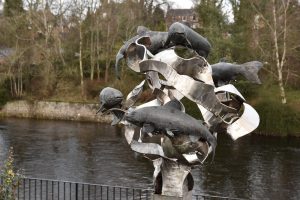 We picked up fresh bread, some cheeseboard goodies and cake from one of the lovely little local bakeries on the way home and headed back to the cottage to heat up by the fire. We had afternoon tea and cake all cosied up as the open fire roared and the sleet began to batter down on the windows. There's not much I love more than being cosy indoors when the weather's wild outside, and you can wave at it and be all smug! Total bliss after a day of adventuring in the cold. There is a beautiful Inn just a stones throw away from the cottage where we headed out later in the evening for a meal which was absolutely perfect. We ate delicious food then sat through in their bar to drink gin by their big, cosy fire.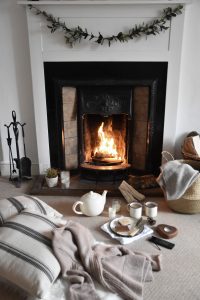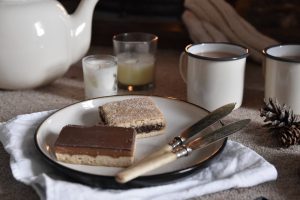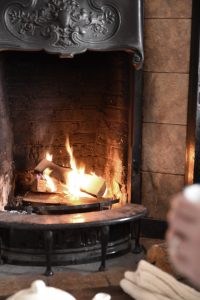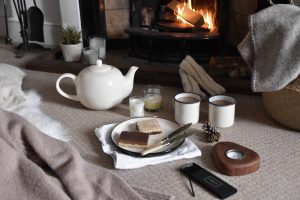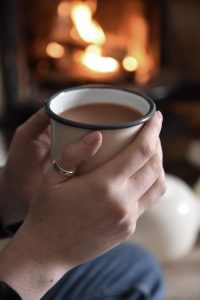 Waking up in this little cottage was magical. We headed downstairs to light the fire almost immediately every morning, and enjoyed slow paced breakfasts accompanied with tea by the pot in our pyjamas. At the bakery we also stocked up on croissants and lovely jams which made for the most delicious fireside brunch. It's such a rare treat to slow down and properly enjoy breakfast without rushing off straight after with places to be and things to do, so when we do get the chance it feels really extra lovely!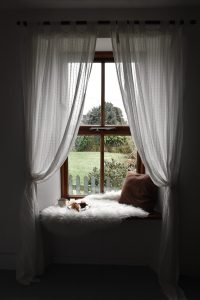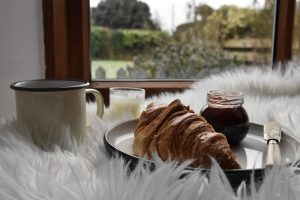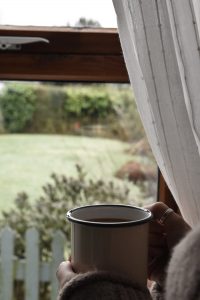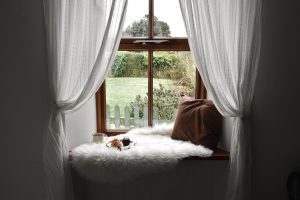 On our last morning here we woke up early and drew back the curtains to discover fluffy white snow just beginning to fall from the moody grey skies. Still as excited by snow as when I was a child, before lighting the fire and making a big pot of tea I danced around with joy! We cooried up as the world turned white before getting all wrapped up and heading out to enjoy it. We packed the flasks of tea and homemade sandwiches and wandered out towards the countryside. Perthshire was made even prettier with a dusting of snow, and it was the perfect way to end a magical Scottish staycation!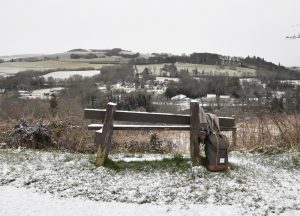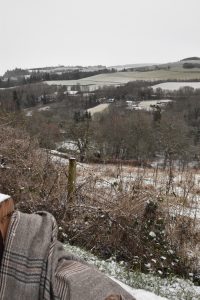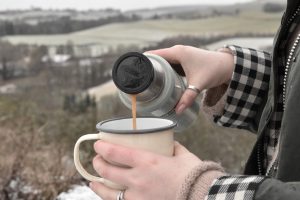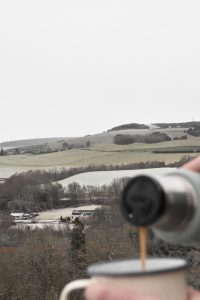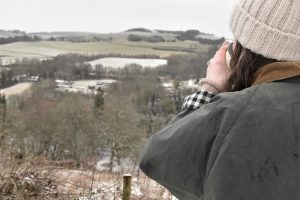 Blairgowrie recommendations:
The Old Cross Inn – For food in the restaurant and drinks in the cosy bar
Cornerstone Deli – For delicious high quality Scottish food produce and homemade cakes
The River Ericht Path – For a beautiful historic riverside walk
Booklore – For a charming little bookshop
Tweed and Trove – For a lovely vintage rummage
Have you had a Blairgowrie staycation before?
Hollie x