An Engagement Staycation at Guardswell Farm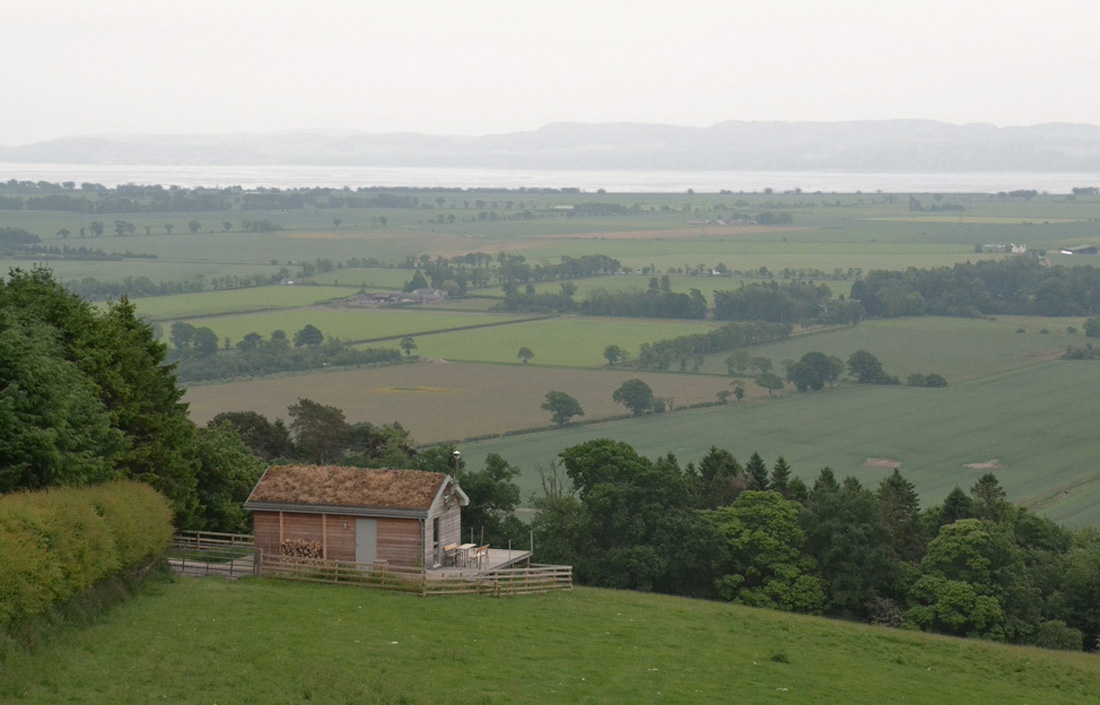 Up on a hillside in beautiful Perthshire, sits Guardswell Farm. Not just a stunning venue holding everything from weddings to workshops, but a place you can play and stay. After swooning over it for a long time, Chris and I finally booked up for a Summer staycation in one of their cosy cabins, The Pendicle. What I didn't know was that he was going to kick it off with a proposal which couldn't have been more perfect making our time there even more special than I could have ever imagined!! Our stay at Guardswell was beyond a complete dream from start to finish and was everything I could have hoped for in an engagement staycation.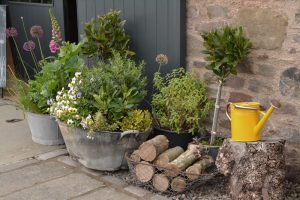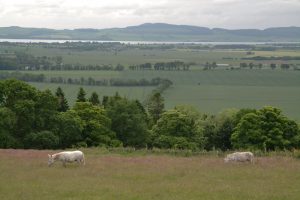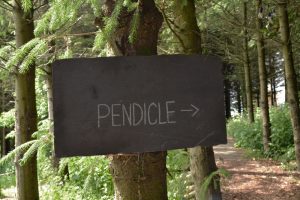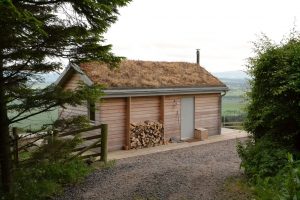 Upon arrival we were greeted by the friendliest lady, Fiona, who showed us to our home for the next few nights. Just through the woods from the steading and the farmhouse, there The Pendicle was. Perfectly perched on the hill, the cabin has seriously breathtaking panoramic views unspoiled for miles upon miles, and has been so cleverly designed to make the most of this, sympathetic to its surroundings too built in wood left au natural and sporting a glorious greenery covered roof. Upon first glance I actually gasped because it was that special!! Fiona handed us a cool box filled with fresh milk and eggs, a bowl of snacks to feed the donkeys if we wished and kindling for the fire. After a warm welcome like this I knew we were going to be very happy here and had already started to fall in love with the place.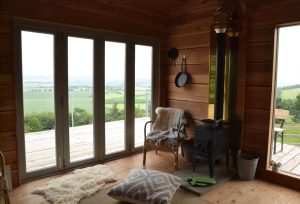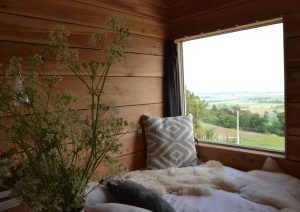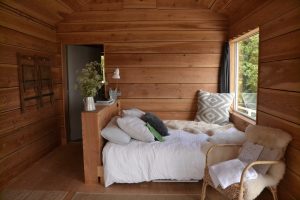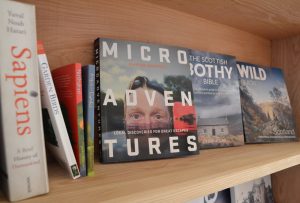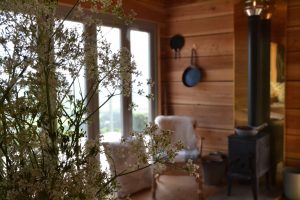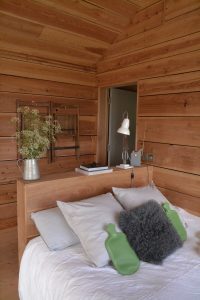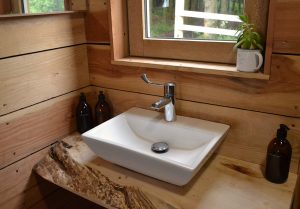 Stepping inside the cabin it was clear to see the attention to detail here is next level, while being decorated oh so beautifully. There is an instant cosy, Nordic feel with gorgeous sheepskins draped around, vintage wooden chairs, thick woolen blankets and the most beautiful little wood burning stove. We had a post proposal picnic out on the decking where we soaked in the stunning scenes surrounding us and celebrated of course!! It was the most heavenly afternoon of relaxing and exploring in equal measures, as we sipped tea in the sunshine from the comfort of our cabin and explored the farm before heading out for a meal in the evening and retiring back for an early night. My perfect kind of day with my brand new fiancé!!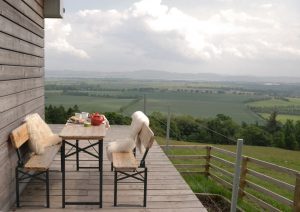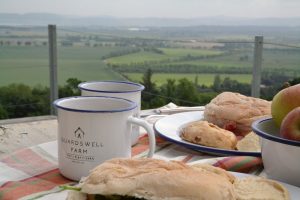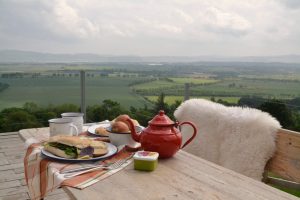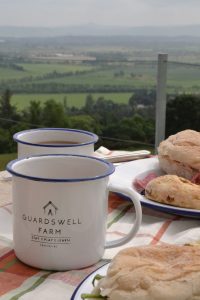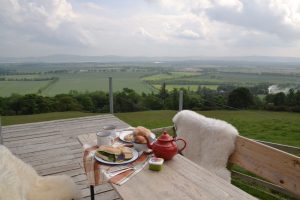 Waking up here was incredibly magical. Bursting with excitement, I woke at the crack of dawn with no chance of getting back to sleep! So I snuck out of bed as he snoozed on, made a pot of tea and got cosy with some of the gorgeous books and blankets for a couple of hours over in the lounge area. The cabin was completely surrounded with fog, making it even more atmospheric and as it lifted deer literally bounced by the windows on front as I drank my tea. I can't even fully describe how happy I felt in that exact moment, so excited, overjoyed and content that I felt as though I could just pop!! Chris then woke and joined me for a breakfast to remember as we admired those breathtaking views some more.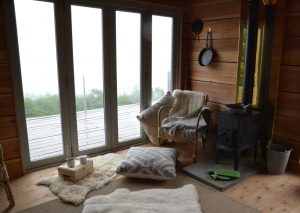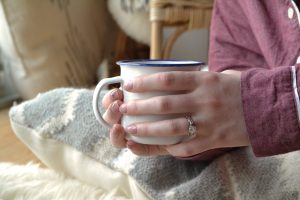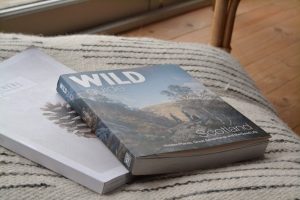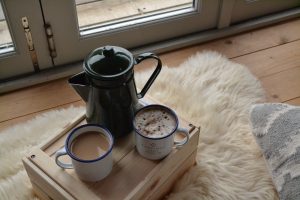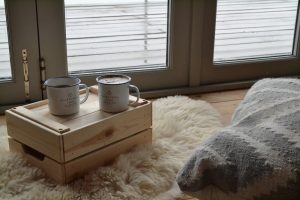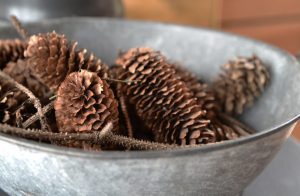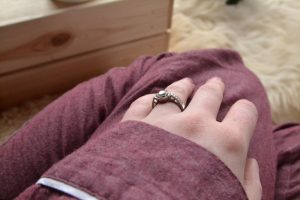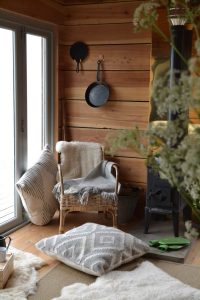 We spent the day climbing up Kinnoull Hill and picnicking at the top before heading back down to spend a good few hours rummaging the treasure trove that is Rait Antiques Centre, both of which I highly recommend when staying at Guardswell! We then headed back to The Pendicle for some well earned homemade scones in the sunshine at our favourite little outdoor spot.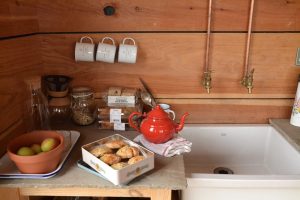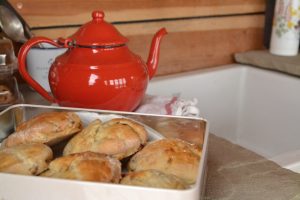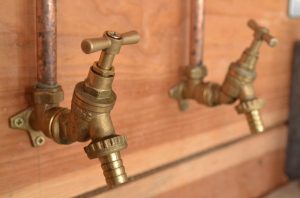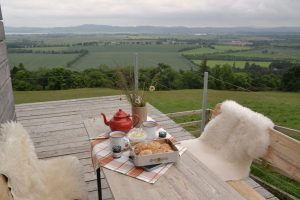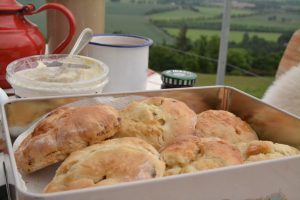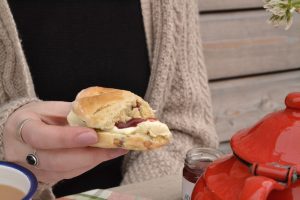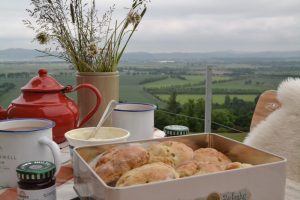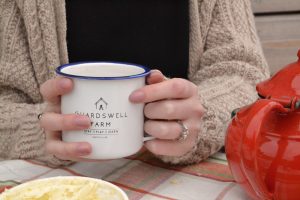 Our evening was then spent wandering around Guardswell and exploring with the beautiful hand drawn map from our cabin. From chickens to donkeys, to sheep gathered around a boat, to woods and wildflower meadows the place is just incredible. The higher up the hill we ventured, the better and better the view became until we had pretty much tired ourselves out! So as it stared to get dark and the cloud rolled in, it was back to the cabin for a night by the fire as we shared our engagement news with the world and had an evening of mallow toasting and fizz feeling as smitten with life as could be!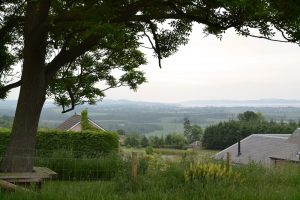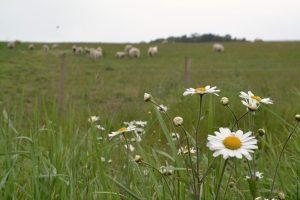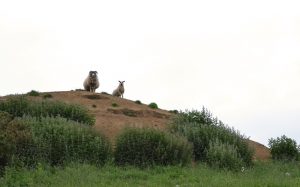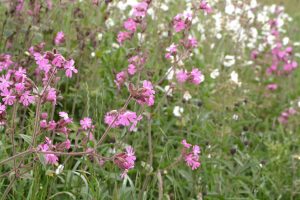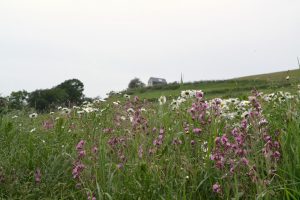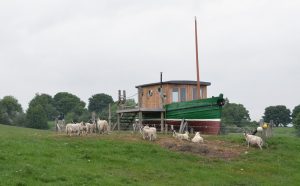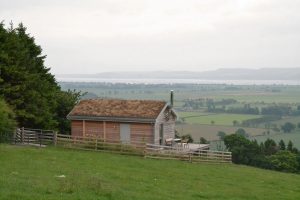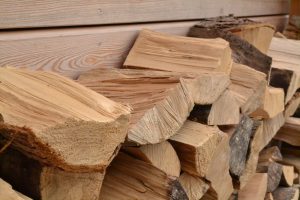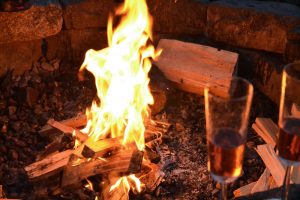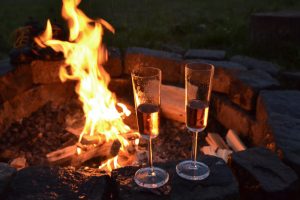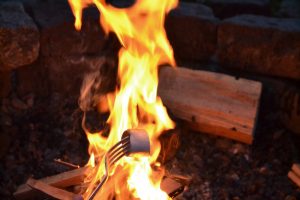 Another magical morning waking up at Guardswell Farm, and again I was excitedly awake with the birds. After reading for a while I snuck up and got a breakfast spread ready as a little surprise for Chris round in the snug at the front of the cabin. Just as I was about to wake him the beautiful Anna from the Guardswell team popped up to drop off a bottle of champagne and the sweetest card, such kindness it made me shed a tear! They really are the loveliest, most accommodating ever and that is just the Guardswell way, going the extra mile and then some! We dined on heavenly homemade Guardswell Granola, juicy apples fresh from the tree and giant chocolate croissants as we cosied up overlooking the beautiful Perthshire countryside for one last morning in this dream spot. Some little guests even decided to join us in the form of hebridean sheep!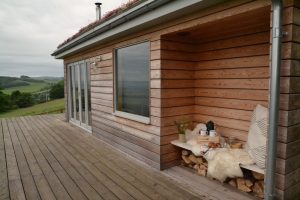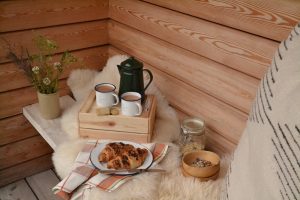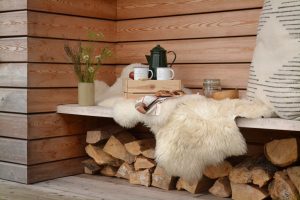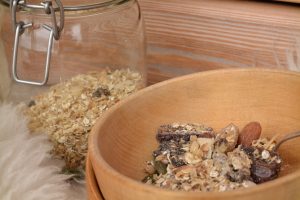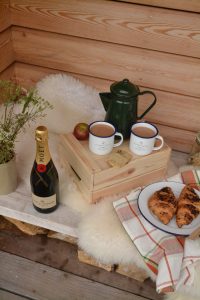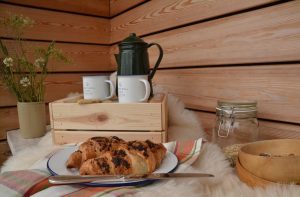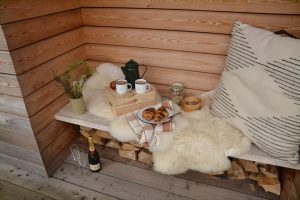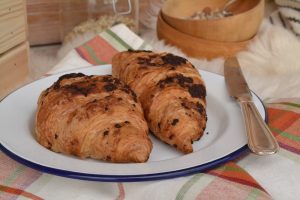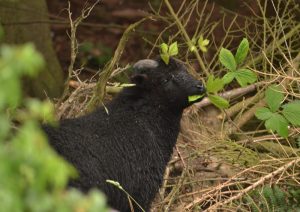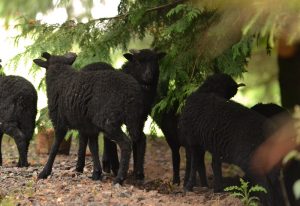 We headed off to our next adventure with the happiest hearts, having had the most incredible time here. Every single thing about the place is just absolutely wonderful, where it shows that every tiny detail has been well thought out and so beautifully designed. A trip to remember it certainly was, both of us completely falling in love with Gurdswell Farm, so much so that we are already planning to return next year! Thank you to Guardswell Farm for making our engagement staycation so utterly amazing, what you have there is something really, really special.
Hollie x