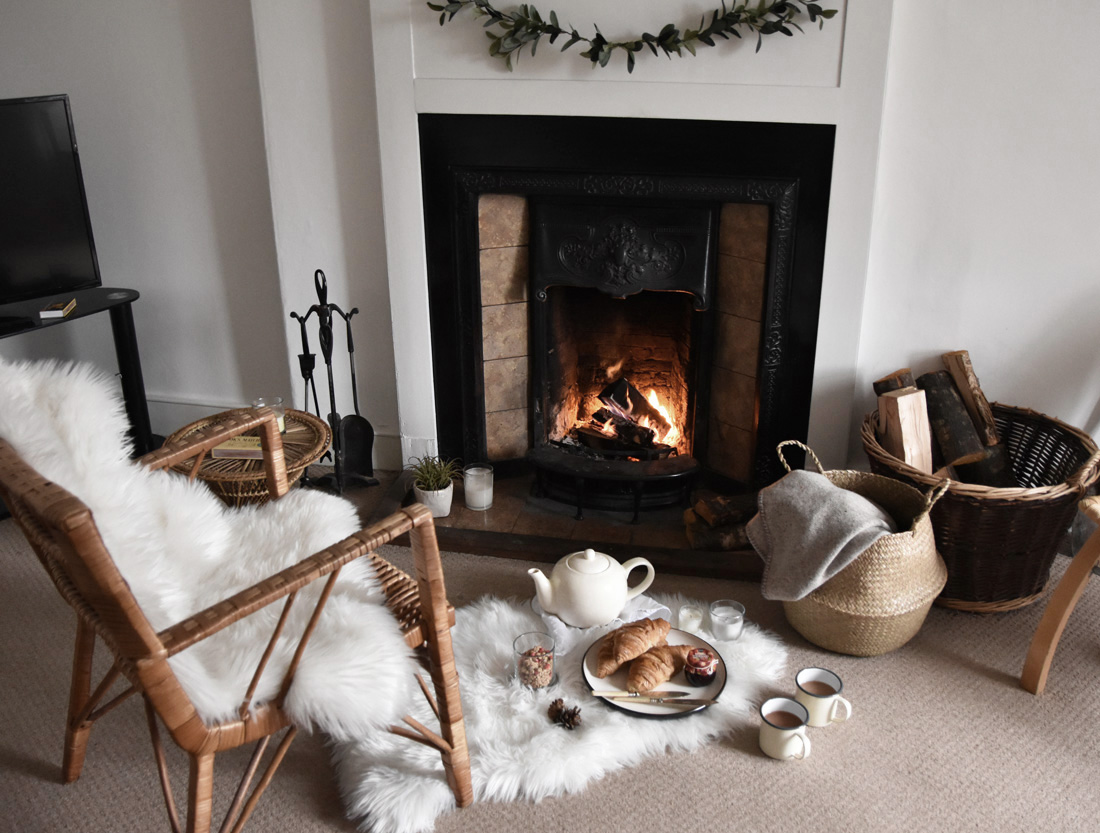 A few weeks ago my husband and I headed down to beautiful Perthshire to stay in a cosy little cottage in Blairgowrie. Boot Cottage is nestled amongst a charming little row of cottages and was the perfect place to coorie up by the fire on a wintery weekend! We arrived after a day of exploring nearby, just as the sun set and the frost started to creep in. We got straight into our pyjamas and lit the fire for an evening of cheese and wine in the cosy living room and watched it crackle away all night.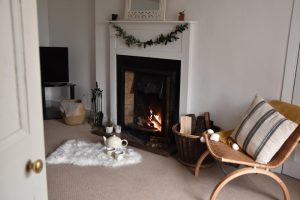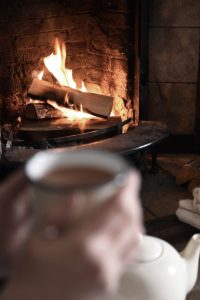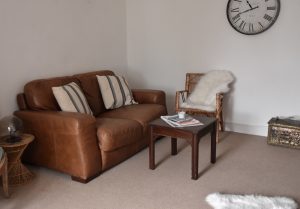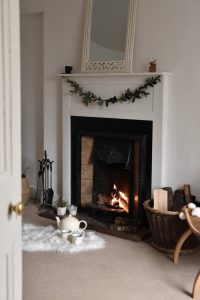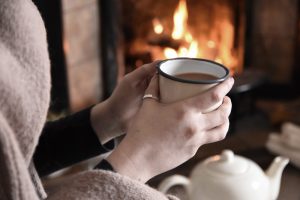 Upon entering the cottage you are immediately struck with its charm, being greeted by a beautiful little hallway featuring an original tile floor that must be hundreds of years old. Whitewashed walls are carried throughout the cottage along with a cosy Scottish-Scandi theme in the decor, sheepskin throws and wooly blankets a plenty. The kitchen and living room are on the ground floor both with beautiful big windows letting in lots of light over their wooden window seats. We bought fresh bread from the local bakery and jam from the deli making for the loveliest breakfast at the beautiful wooden table on our first morning waking up here. We worked our way through pots of tea with giant slabs of toast on the side to fuel us for a day of exploring!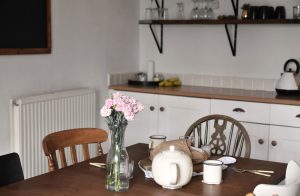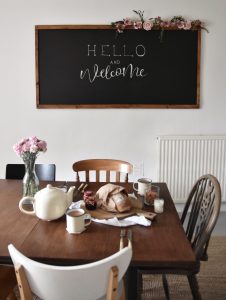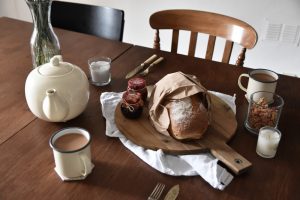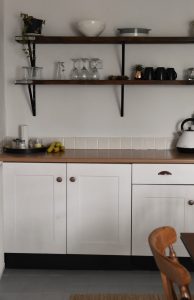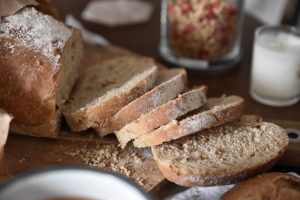 Up the cottage stairs are the two cosy bedrooms, beautifully decorated and the loveliest place to rest your head after a day of adventuring. Each room has a little window with a gorgeous view of the surrounding cottage rooftops with the countryside in the distance. Waking up here was exciting, especially on our second morning to discover a dusting of snow! It was so utterly gorgeous that I could have watched it all day as it started to fall thick and fast!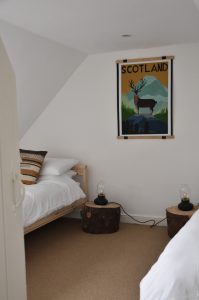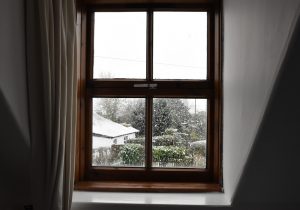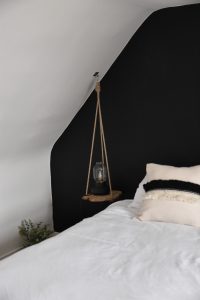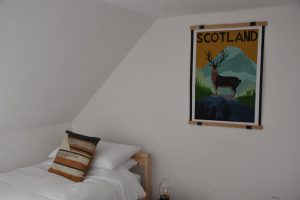 As the snow fell outside we headed downstairs for the cosiest of mornings and had a slow breakfast of toasted croissants, curled up by the open fire sipping tea and watching the world outside turn white from the window. What a perfect place to be on a winters day! We spent a good few hours drinking endless pots of tea in our pyjamas as the fire roared, the perfect start to a Sunday before an afternoon of snowy adventuring.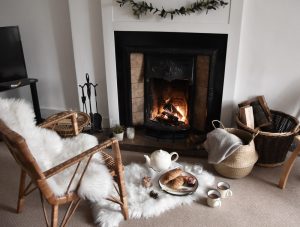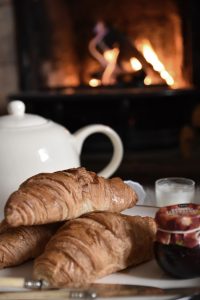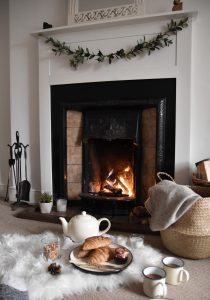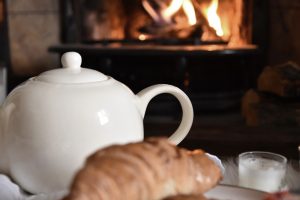 We really did have the most relaxing weekend to recharge our batteries and thoroughly enjoyed making ourself at home away from home in this charming little cottage in Blairgowrie. What better way to spend a wintery weekend than cosying up with your husband and exploring an incredibly beautiful part of Scotland?!
Have you got any staycations planned this year?
Hollie x