Christmas Spiced Cookies & Home Baked Goodie Boxes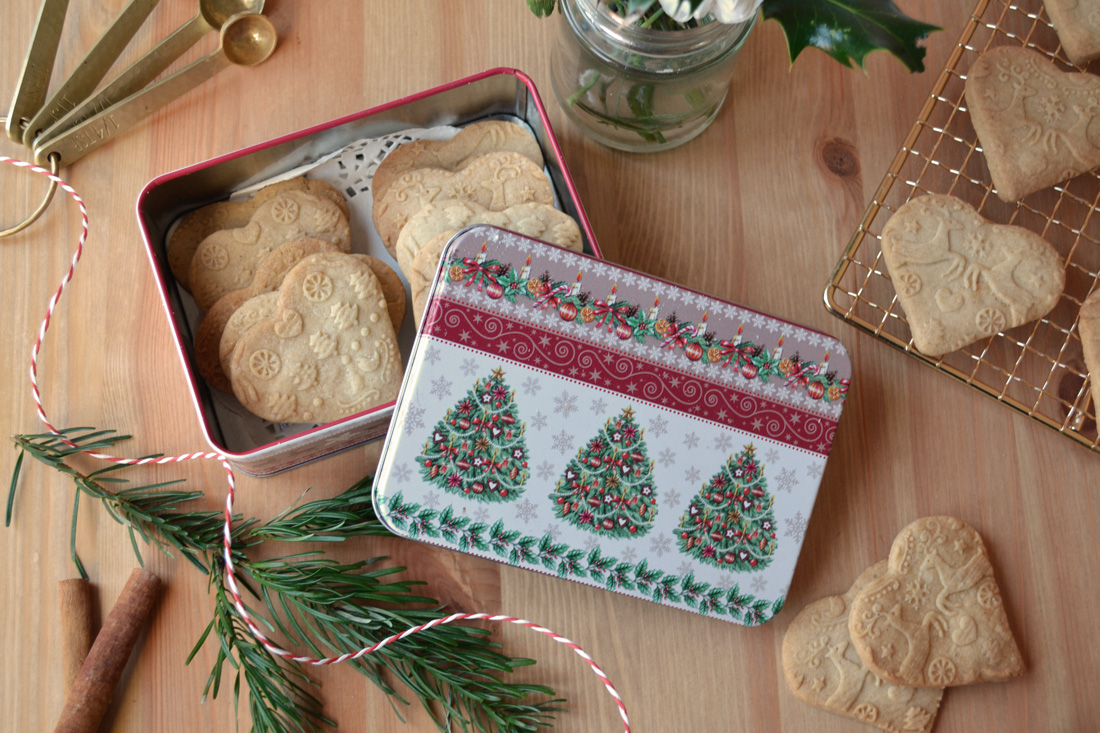 It's finally here, the most wonderful time of the year! Not to mention the time to let the smell of spiced cookies and freshly baked mince pies fill the house. It's also that lovely time when families are reunited and friends gather together, and what better treat to bring along than a beautiful tin of freshly baked festive goodies. Every year I bake a few of my favourite Christmasy recipes and make up goodie boxes to gift to friends and family. They always go down such a treat and I absolutely love making them! This year I'm sharing the recipes I've used and some tips on making the perfect festive goodie box!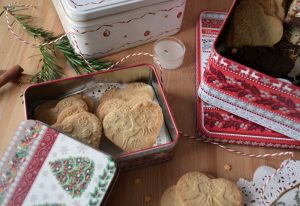 I always love hunting out a beautiful selection of Christmas tins to gift my bakes in. I think tins finish them off more beautifully than just a cake box and is a lovely keepsake that the recipient can use again and again. For tins I always find that John Lewis, The Range, TK Maxx, Homesense and B&M have a lovely seasonal selection in all sorts of shapes and sizes which are perfect for all kinds of Christmas treat boxes. Line them with some paper lace doilies and your tins are ready to be filled!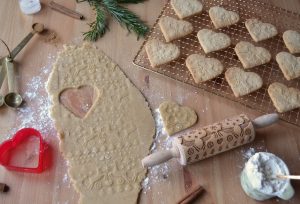 Every festive treat box should start with cookies- Classic, christmassy and oh so warming. These Christmas Spiced Cookies are incredibly quick and easy to make, made even better by a very fun rolling pin! I picked this one up on this years winter break in Warsaw, but I've found similar available here. 
If you don't have a rolling pin to emboss them with simply use different shaped cookie cutters to create an assortment of festive shapes.
You will need:
250g plain flour
125g cold butter, cubed
100g icing sugar, sifted
1 egg
1/2 teaspoon ground cinnamon
1/4 teaspoon all spice
1/4 teaspoon ground cloves
1/4 teaspoon ground nutmeg
pinch of salt
Step 1. Place all of the ingredients into a mixing bowl and rub with your fingers until everything comes together and forms a smooth dough. Roll into a ball and wrap in clingfilm before placing in the fridge for an hour.
Step 2. Remove from fridge and roll with a plain roller onto a surface that has been dusted with flour until about half a cm thick. Now either roll with an embossing roller before cutting or simply use the cookie cutters then place on a lined baking tray.
Step 3. Place the tray in the fridge for 10 mins before baking in a pre heated oven at 200 degrees for 4 mins, then reduce to 170 degrees for 8-10 mins until just turning golden. Place on a wire rack to cool as you bake your next recipe!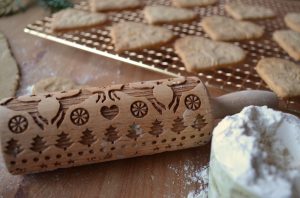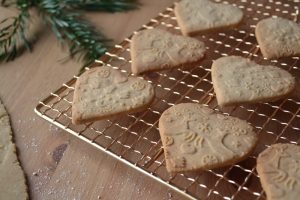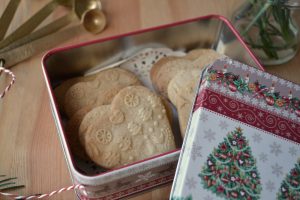 Next in your goodie box, something chocolaty! I love baking up my Salted Caramel Brownies and simply cutting them into tree shaped triangles and adding a little star for a festive twist! You could also double the salted caramel recipe and portion up the extra in jars as another little home made treat! It will keep for up to two weeks in the fridge and will see you through the festive season drizzled onto desserts, as a cake filling or as an indulgent addition to your fondue!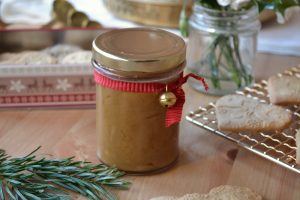 To finish your goodie boxes, a quick, easy and super fun Rocky Road is essential! I just change the Malteaser bunnies to Reindeers, the mini eggs to crushed candy cane and add some seasonal sprinkles !
This is a brilliant one to get the kids involved with too!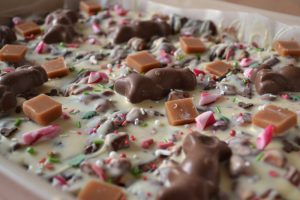 Finish off your goodie boxes with some string and gift tags for the loveliest little tin of treats your favourites will receive this Christmas!
Happy baking & a very Merry Christmas!!
Hollie x