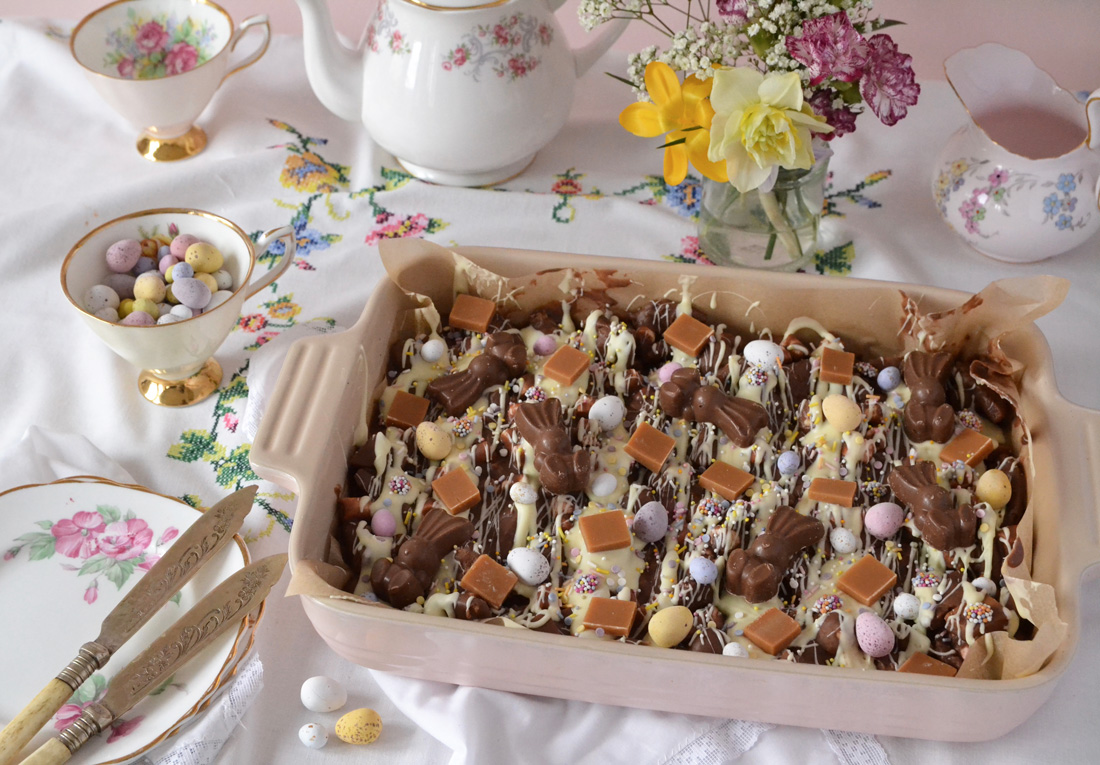 At this time of year the selection of seasonal chocolates and sweets is second to none. The shops are jam packed with every type of chocolatey Easter treat you could ever imagine, two of my favourites being the classic Cadburys Mini Eggs, and the Malteaser Bunnies. I love to incorporate them in my Easter baking, as I always love giving a home baked treat as an Easter gift instead of a bought Egg- it's so much more thoughtful and I take great delight in making it! My rocky road is absolutely perfect for the occasion, with the addition of these favourite easter treats and colourful sprinkles alongside the original recipe filled with the fudge and mallows that I use throughout the year! It is without doubt my most highly requested bake as all my family and friends adore it and ask me to make a tray at every opportunity! Even better that it's super easy and fun to make, and doesn't even require baking in an oven!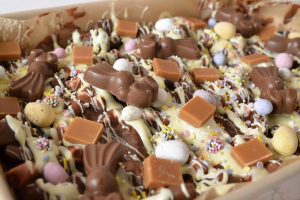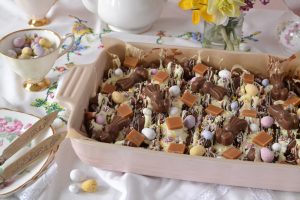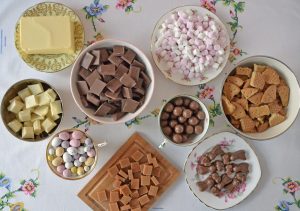 You will need:
450g milk chocolate
250g unsalted butter
100g golden syrup
200g digestive biscuits, broken into pieces
60g mini marshmallows
100g malteasters
140g chopped fudge
To decorate:
200g white chocolate
1 or 2 packets of mini Malteasers Bunnies
Cadburys Mini Eggs
Miniture mini eggs (I used Asda)
chopped fudge
coloured sprinkles
Step 1. In a large pan, place the butter, golden syrup and milk chocolate and turn on to the lowest heat. Stir constantly until everything is melted, well combined and the mixture is completely smooth, then remove it from the heat immediately. It is very important that you do not stop stirring at this stage as just one second could burn it.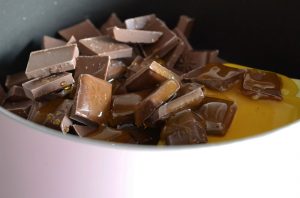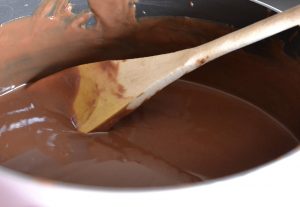 Step 2. Carefully add the broken biscuits to the chocolate mixture and stir through until they are all covered with it, then add in the fudge, mallows and malteasters, stirring well after each addition. Ensure everything is coated with the chocolaty mixture then carefully tip it into a baking tin or dish which has been lined with baking paper. Pop into the fridge for an hour or so, until it has become firm.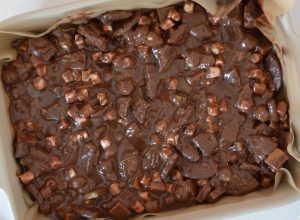 Step 3. Remove the set rocky road from the fridge and get ready for the funnest part, the decorating! In a microwavable bowl melt your white chocolate by putting it on high power for 20 seconds, then stirring. Repeat this process until it has completely melted, then with a spoon carefully drizzle it over your rocky road.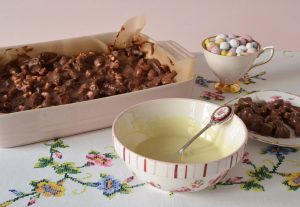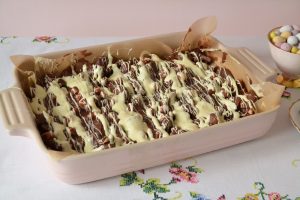 Step 4. Place your Malteaser Bunnies on first, using the white chocolate as a base to make them stick. Follow this by adding the fudge pieces. Then add some colour by going in with the Mini Eggs and sprinkles! There is no such thing as too many toppings in my eyes, so go mad Hollie Berries Syle! Once your decorating is complete, leave in the fridge for it to set.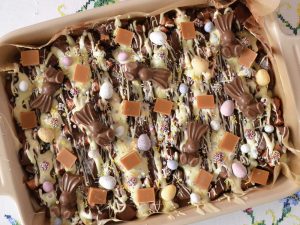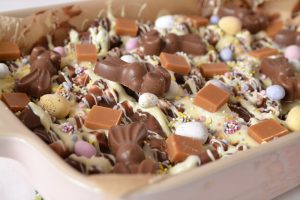 Slice your rocky road into squares and box up for the tastiest Easter gift! Happy baking!
Hollie x