Hollie Berries Hen Weekend In Paris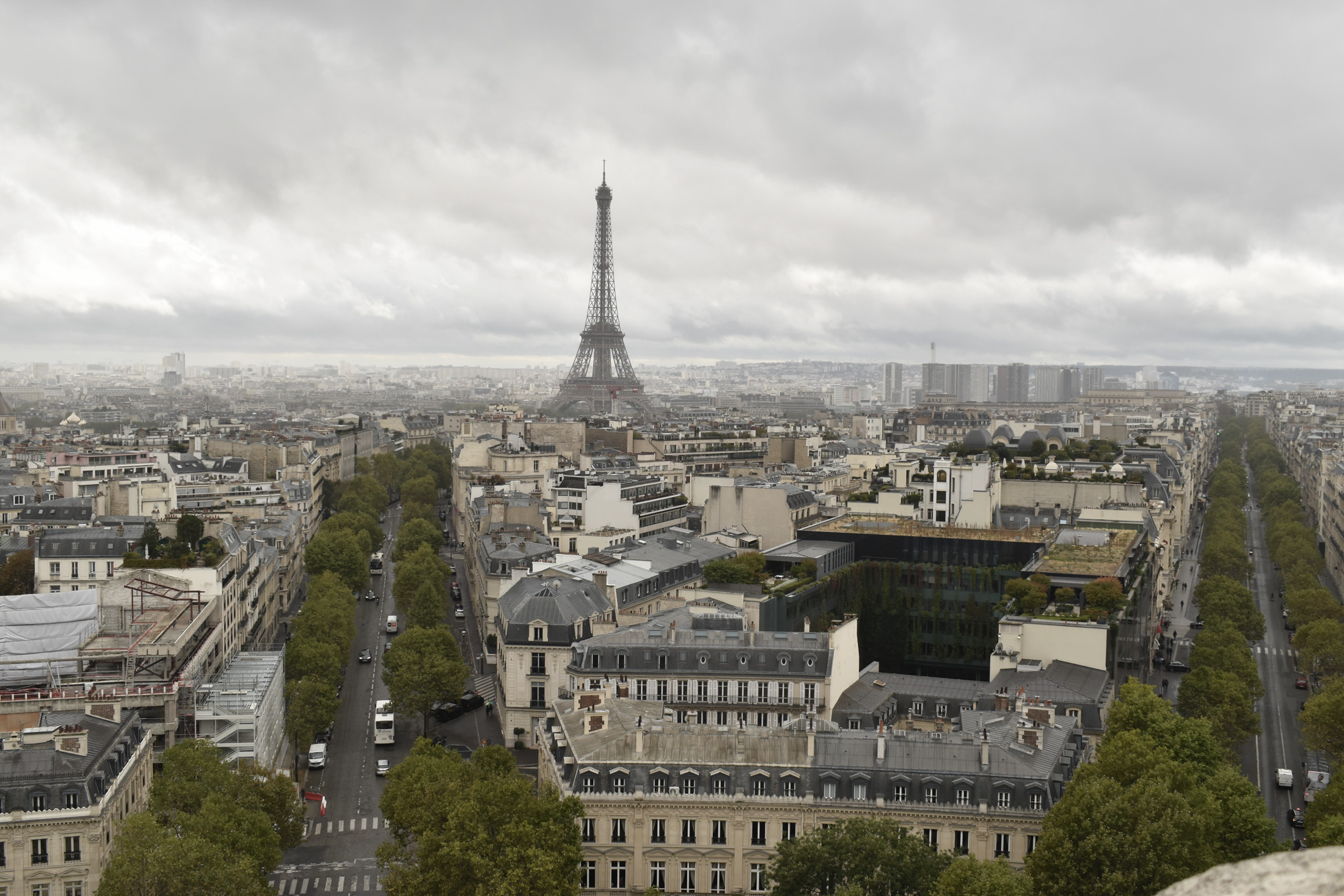 Back in September a few weeks before I walked down the aisle, my lovely ladies whisked me away to wave me off into married life with a dream Hen weekend in Paris! I knew we were going away for the weekend but they managed to keep the location and all details top secret until I got to the airport and they were all wearing stripy tops and berets! I had already been treated to a home hen in Glasgow which was the most brilliant day ever consisting of a prosecco fuelled afternoon tea with flower crown making fun and all of my besties, who couldn't have thrown a more fitting day proving they really do know me to a tee!! And the away hen was no different, never in my dreams could I have imagined something so spot on perfect!!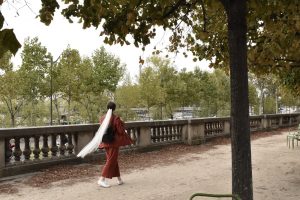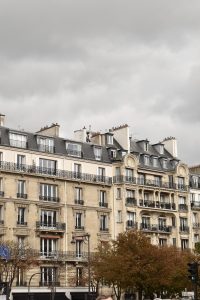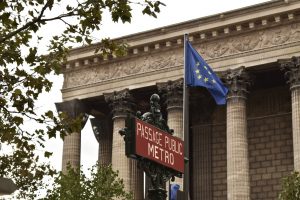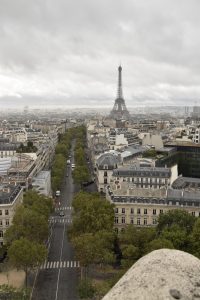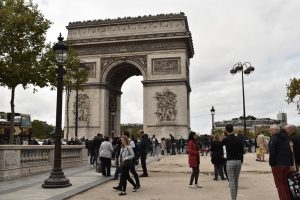 We arrived in Paris in the evening and headed to our apartment which was a super cool industrial building, a refurbished rug factory! It was spread over three floors with loads of amazing natural light spilling in through the huge windows, and had a little plant filled terrace outside. It was big and open plan so perfect for a big social group. I get questions about this accommodation all the time but sadly it doesn't look like it exists as accomodation anymore! We had a prosecco and pizza party on night one before hitting the hay, as I had a jam packed surprise day of fun to wake up to!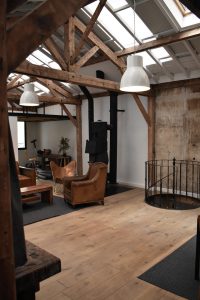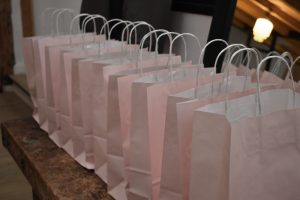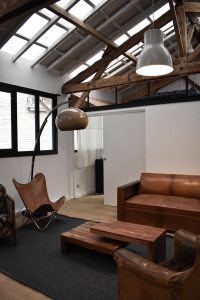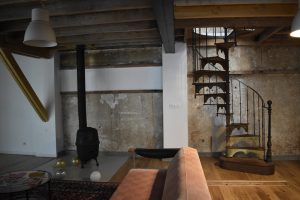 The next morning we got ready with mimosas and headed out for a jam packed day in Paris, starting off with a trip up the Eiffel Tower! We had a crepe stop on route and a champagne toast up the the top overlooking the magical city. A beautiful moment with my besties! From there we headed over to the charming streets of the Latin Quarter for my next surprise, which was champagne tasting in a French wine cellar and it was absolutely incredible!! We felt all kinds of fancy as our lovely host talked us through the different champagnes that we tasted as we swirled them around and listened to her beautiful accent. It felt like a proper Parisian experience and was the perfect afternoon activity to get us ready for a Saturday night in Paris! Safe to say we left very merry and skipped back home via a seriously cool street food market, grabbing stone baked pizza and fully loaded falafel wraps for dinner, before heading out for the night! We headed to the Seine for a fizz filled cruise under the twinkling lights of the eiffel tower before a seriously epic night out at the Place Charles De Gaulle! The whole day was the perfect balance of culture and party and it was just so much fun!!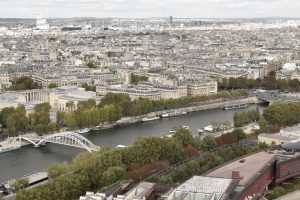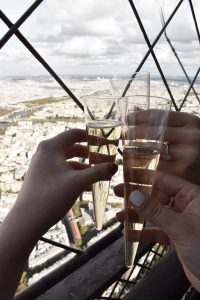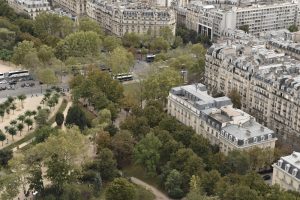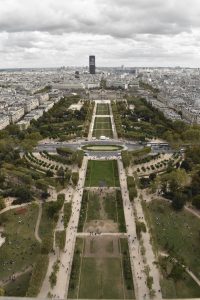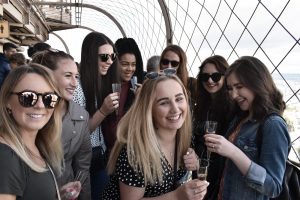 Considering we woke up with a few fuzzy heads, we still managed to head out early to the Arc De Triomphe which is one of my favourite places in Paris. It's such an incredible sight and the view from up there is the best one of the city because you have the most spectacular view of the Eiffel Tower and right down the Champs Elysees! We had a day of wandering and cafe hopping, soaking in the beautiful sights and laughing all along the way and rounded it off with a lovely meal overlooking the Seine.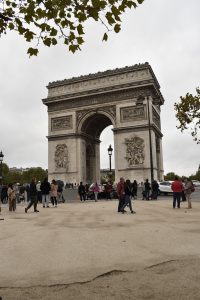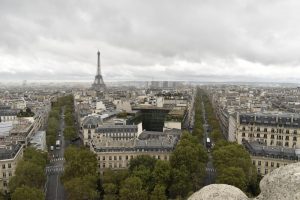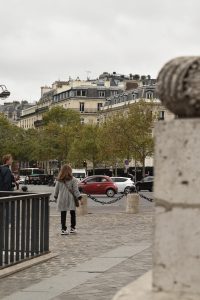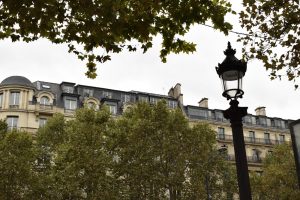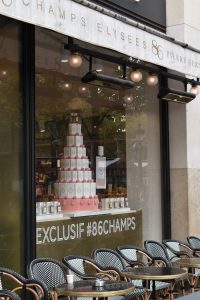 The next morning we got up early and headed out for one more surprise and to explore more of beautiful Paris on our third and final day! It was so gorgeous and warm like Summer again, yet the trees were turning auburn as if Autumn had arrived. Such an incredibly beautiful time of year to visit! We got off the metro at the Champs Elysees and I still wasn't sure what we were doing until we started heading towards the one and only Laduree and it became apparent – we were going inside for a brunch of dreams!! It really was the icing on the cake of this wonderful weekend in Paris, and was as heavenly as I could have ever imagined! It's like a real palace inside and it being able to enjoy the surroundings over brunch felt very special indeed. I had french toast of course (when in France!) accompanied by the most decadent hot chocolate of my life. It was a spread straight from heaven and it was the most perfect and thoughful treat from my girls!!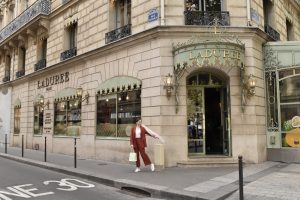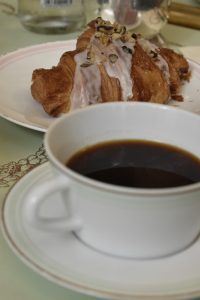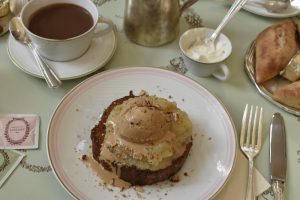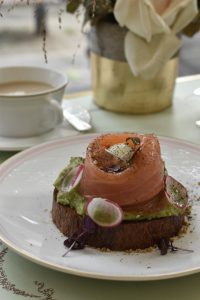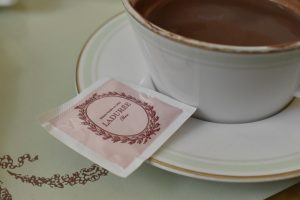 After brunch we wandered down to the Louvre and the breathtakingly beautiful Jardin de Tuileries and hung out in the sun, berets on heads! It's such a gorgeous spot to wander around and of course do a little people watching! Paris Fashion Week was in full swing so as you can imagine there were photo shoots going on all around us and flurries of paparazzi rushing past every so often.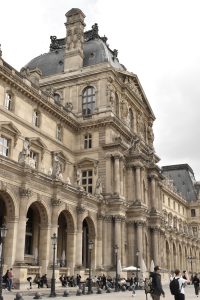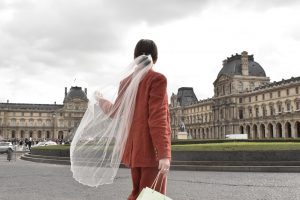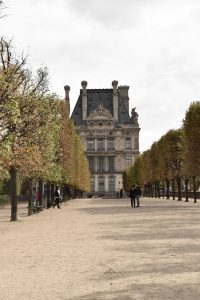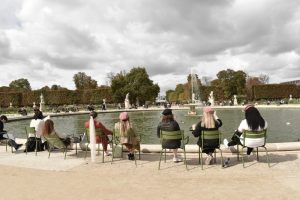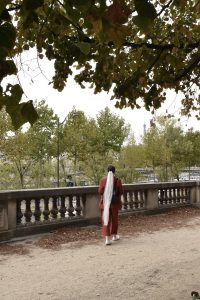 We continued our wander along the Seine stopping at some riverside bars along the way for Aperols in the sunshine, and we just had to add a lucky padlock to the bridge! My sister came with supplies and whipped out a marker as you do, so we locked it up and threw away the key ceremoniously! You can't have a Hen Weekend in Paris and not take part in a little tradition after all!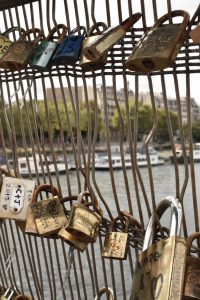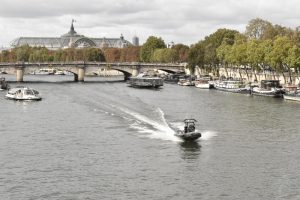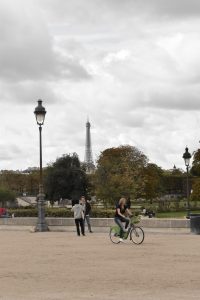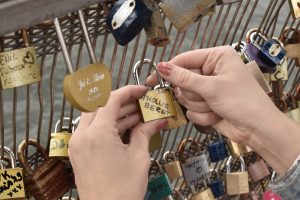 We continued our stroll along the Sienne before grabbing a spot in the park across from the Eiffel Tower and rounded off the dream Hen Weekend in Paris in the sunshine with a couple more bottles of fizz. It was the nicest way to finish our time in Paris off and have a toast to the amazing ladies in my life that I'm lucky enough to call friends!!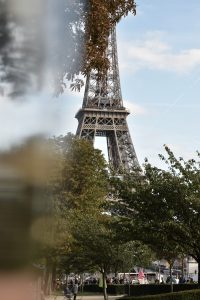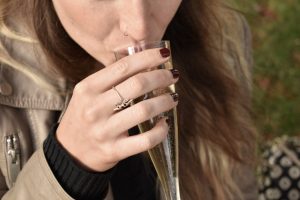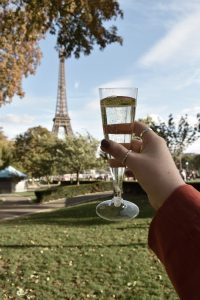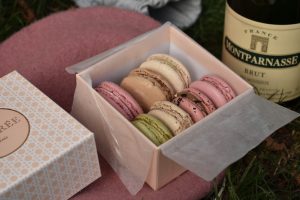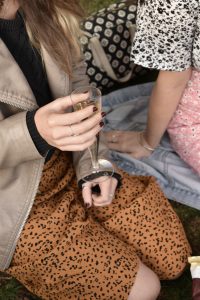 When we got back on Scottish soil I headed back up north with a very happy heart. Knowing the next time I would see everyone would be wedding weekend was a bit of a daunting but very exciting thought!! I don't get to spend nearly enough time with all my long distance besties and having a whole weekend with them is extra special, so it really was a weekend I will treasure forever. The bridesmaids went above and beyond and done a sensational job of organising such a perfectly Hollie Berries Hen Weekend in Paris jam packed with the loveliest surprises!! I hope one day I can do half as good a job at returning the favour for them!!
Next up… The Wedding!!
Hollie x