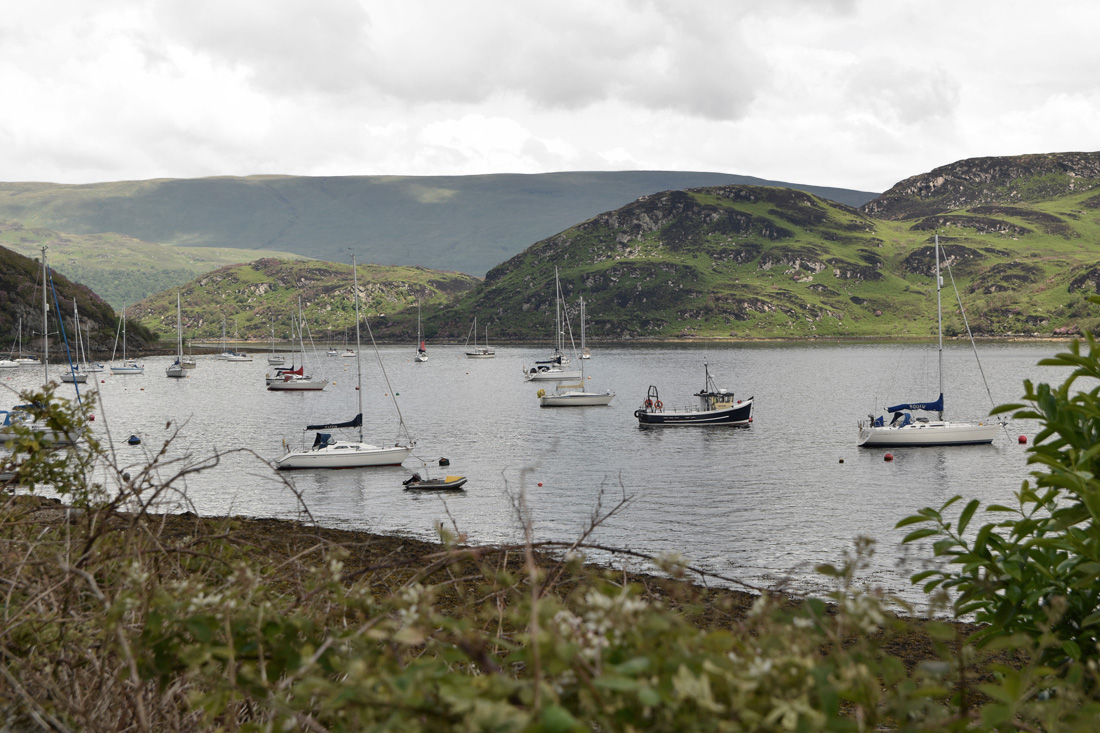 It might be named Argyll's Secret Coast, but it's no secret that this part of the West Coast of Scotland is a very special place. It is made up of mountains, islands, lochs and glens where the winding roads leading right through the landscape are just waiting to be explored. Being from Argyll I might be slightly biased, but growing up surrounded with scenes like these, can you really blame me?! Last month I headed back to to spend a weekend with my long distance besties in Argyll's Secret Coast and it was without a doubt one of my favourite weekends ever.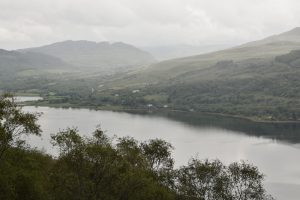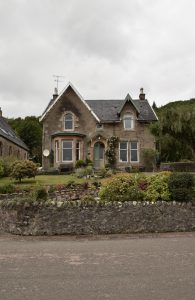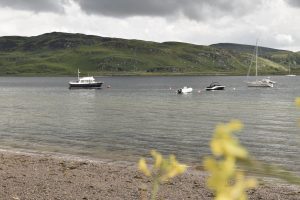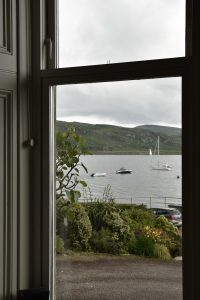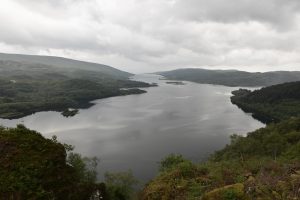 My lovely friend Kirsty kindly hosted us for the weekend at her families beautiful home in Tighnabruaich. Their house is absolutely stunning and sits in the most incredible spot with breathtaking views all around. It's directly across from the beach and overlooks the waters of The Kyles of Bute right down to Arran and across to the Island of Bute itself. With the local sailing club being just along the road, the water is speckled with sailing boats therefore it's a regular occurrence that they sail right past the windows which is a very lovely sight to see.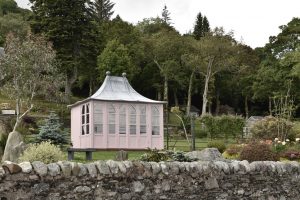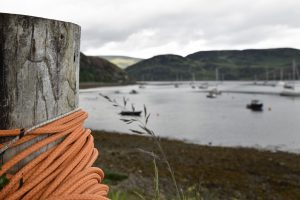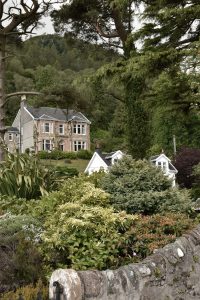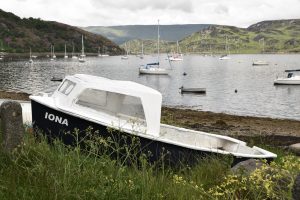 As soon as we arrived it was catch ups all round! With some of the girls moving abroad at different times, adult life summed up pretty well by the fact that it had been over two years since all five of us had actually been together at the same time! Another reason why this weekend will always be a special one. We headed straight out for a walk along the beach with a Prosecco picnic in hand, admiring all the gorgeous houses along the way.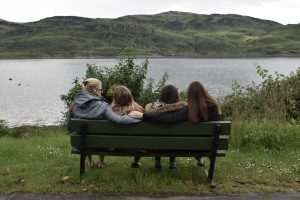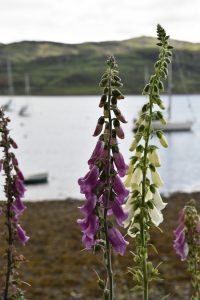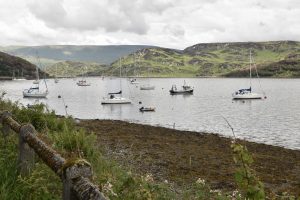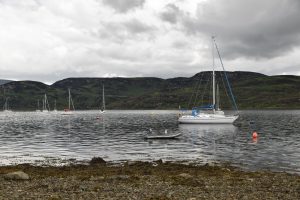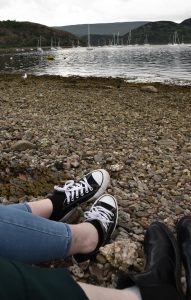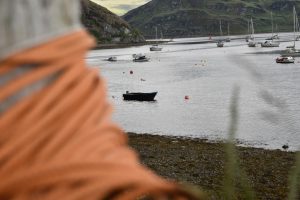 It's amazing to think of the times I took for granted when we all lived within 10 minutes of each other. What I would give to be able to just head to the beach on a week night with these girls or hang out on a Saturday without having to plan for months in advance! It's definitely the thing I miss most in my life up here but it does make our rare get togethers even more special. After some fizz on the beach the midges started to get the better of us (the one thing that I really don't miss about the west coast!!) so we headed back along to Kirsty's to hang out in her gorgeous garden pod. The pod is perched at the top of their beautiful garden and has some seriously stunning views! Perfect for an evening of fizz before a home cooked meal and an evening at the local pub which is exactly how we spent the rest of our Saturday. It really is the simple pleasures and days like these that mean the most!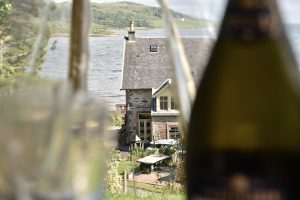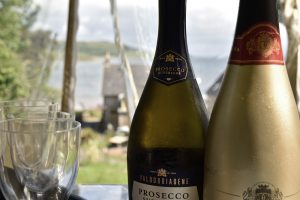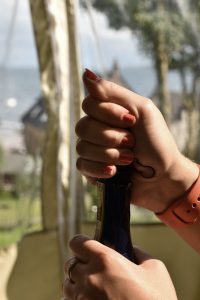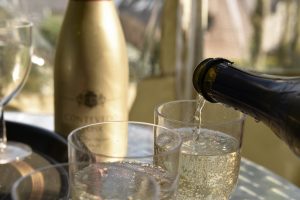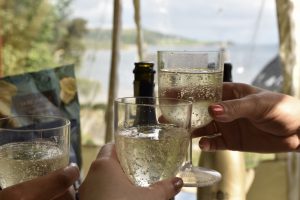 The next day there might have been a few tender heads, but nothing a long walk couldn't sort. We headed up to the Kilfinan Community Forest which is an absolutely amazing place, I could easily do an entire post on that alone! We had the addition of a wonderful tour guide, Kirsty's dad Steve who has worked at the project for years. He led the way and showed us around, giving us the most interesting insight into all the nooks and crannies. There are gorgeous walks where you can wander for hours but it is the base to a whole lot more than that which makes the community forest really special. It is a hub for learning with woodcraft workshops in the impressive sheds and poly tunnels jam packed with produce, all made sustainable by the on site timber operation which supports the project. There are wooden huts tucked away in the forest for charity groups to use and handmade wooden play areas for school children to learn in. A magical little world of its own perched up on the hills overlooking the surrounding scenery of the West Coast.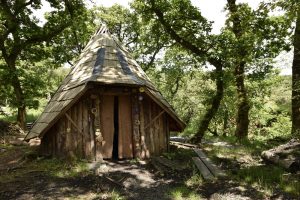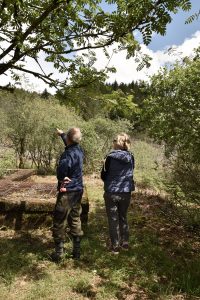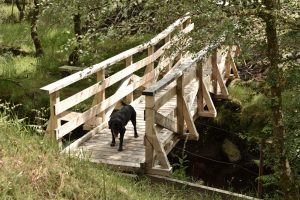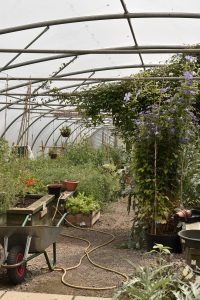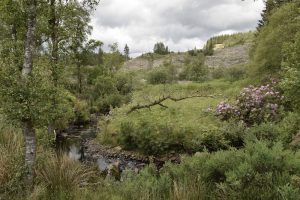 After our morning adventure we headed to Botanica at The Barn to spend the afternoon. This is a place I had wanted to visit for months now and it actually exceeded all my expectations! It is a wonderful cafe and restaurant focusing on using fresh, seasonal and homegrown produce from eggs freshly laid by the chickens on site to herbs picked fresh from their garden. It is a converted barn which has been decorated beautifully throughout, with outside seating for Summer and cosy wood burning stoves inside for the colder months. It is surrounded by stunning countryside and has the peak of Goat Fell on Arran towering over in the distance which you can fully enjoy if you opt to sit outside where you can visit their very own goats and the kids can play all around. We had delicious homemade scones in the sunshine washed down with pots of tea and it really was utter bliss!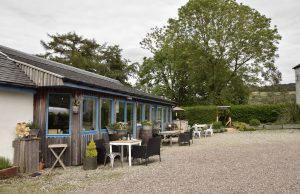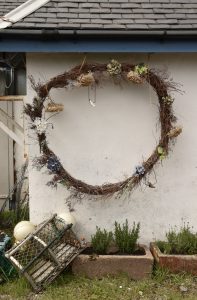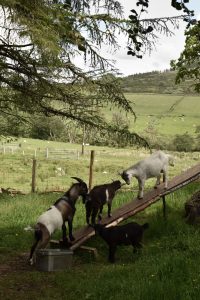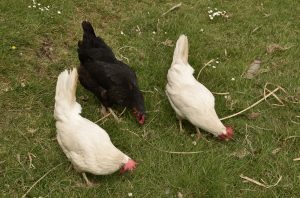 And the best way to round off a girls weekend? A trip to the spa of course! You can't spend a weekend in Argyll's Secret Coast without a visit to Portavadie Marina. More than just a marina, Portavadie boasts beautiful accommodation, places to eat and a top class spa complete with infinity pool which has the most insane West Coast Views. We spent the evening doing some serious relaxing and soaking up that level of chill that a spa takes you to, a pretty priceless feeling! Swanning around in our fluffy gowns from the jaccuzi to the roof terrace then back to the infinity pool, it was the perfect end to the most perfect weekend.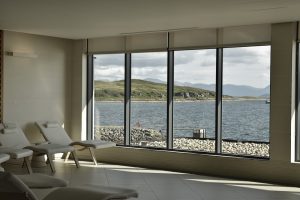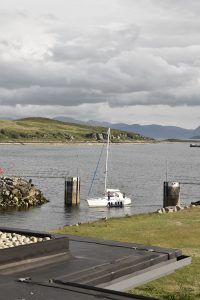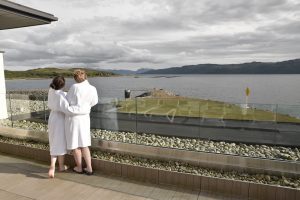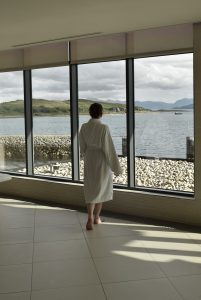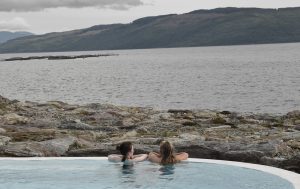 Needless to say I headed back up north with a sad little face because I just didn't want the weekend to end. When you live so far from your besties it's definitely hard but having weekends with them like this will always be my favourite! Shall we book in for another one soon girls?! The West Coast of Scotland will always hold a special place in my heart and no matter how far North I live, I will always call it home!
Hollie x