A Sustainable Christmas with Zero Waste Scotland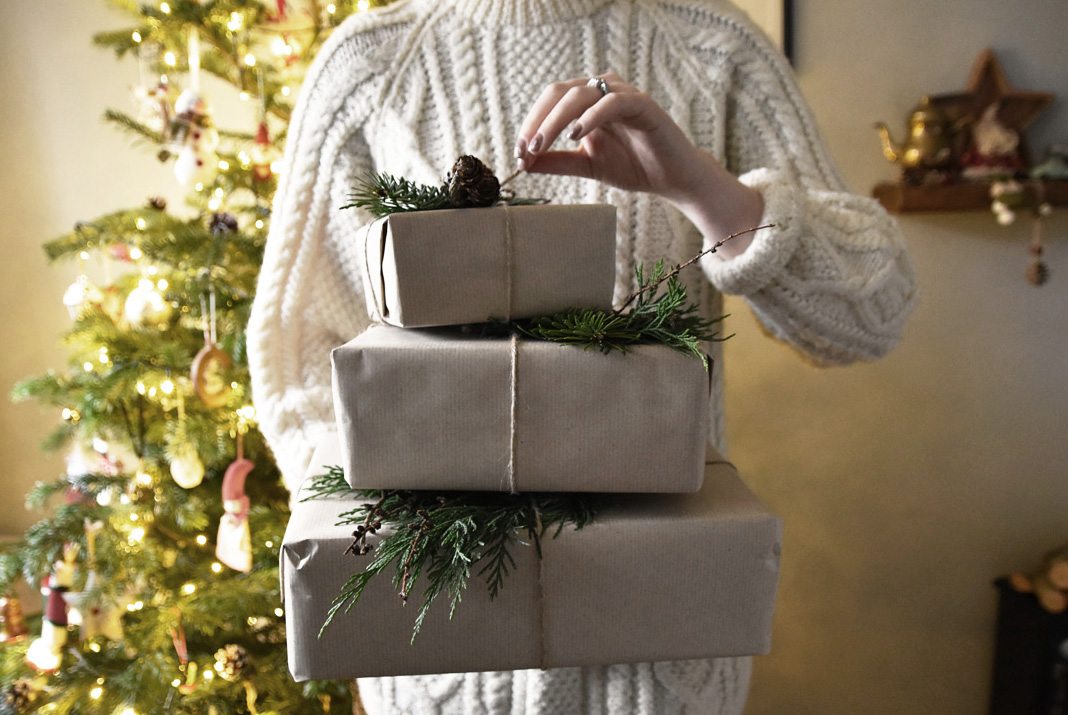 Christmas is upon us once again and by now everyone is in full swing with their preparations, planning their menus and ticking off the last of the Christmas shopping. As we near the end of another year it's also a time to reflect, and when looking back on the last twelve months I think we can all agree that the current climate state of emergency has been big news and is finally getting the media attention an issue of such importance deserves. Christmas is a joyful and wonderful time but it also is a time of consumerism and huge amounts waste, which every single one of us can help to change by each taking small and simple steps. Zero Waste Scotland have just released their Sustainable Christmas Guide and I am delighted to be working with them again to help spread their message and to share my tips for A Sustainable Christmas and what you can do to help reduce waste throughout the festive season!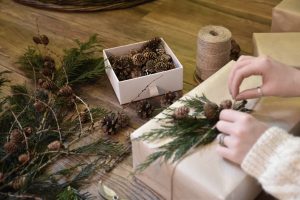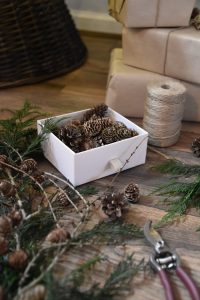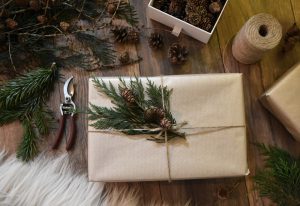 Wrap It
As a country we are expected to use a staggering 19,000 miles of wrapping paper this Christmas, a lot of which can't be recycled. If it is embellished with glitter or foil, as gorgeous as this might look, it can't be recycled and must go in the general waste thus heading straight to landfill. The rule of thumb is that if it scrunches like paper, it can be recycled. So why not make the switch to brown paper this year instead? Use a natural twine or paper raffia instead of plastic ribbons and add tree cuttings, springs and branches for a beautiful finishing touch. Don't forget the plastic free tape!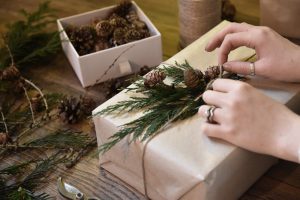 Do More With Metal
With more food and drink consumed and brought into our homes at Christmas it is as important as ever to make sure we are recycling everything that we can. Don't forget about metal bottle tops, the foil from chocolate coins and mince pie cases, as they can go into the recycling along with the tins and cans. Recycling the foil from just six mice pies produces enough energy to power 30 minutes of your favourite festive film!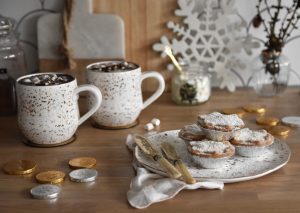 Reduce, Reuse, Recycle
Many festive treats, gifts and decorations also come with sickening amounts of single use plastic, cardboard and unnecessary packaging leaving you with a mountain to deal with on Christmas day. When Christmas shopping be mindful of this, is there a more sustainable option? Chances are there is! From home baking your own treats, shopping local and gifting experiences rather than material things there are so many ways that you can reduce the waste in your own home and others this Christmas. People will value experiences and quality time much more than another box of chocolates or plastic ridden gift set! And for the unavoidable paper that you do end up with, reuse and recycle everything you possibly can from gift bags to ribbon and everything in between.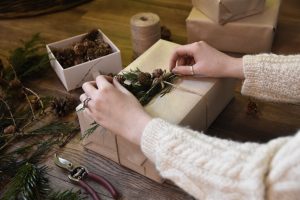 Forward Foodie Thinking
A staggering 50,000 tons of food waste is thrown out of Scottish homes in December. Reducing this by just 10% is the equivalent of taking 2600 cars off the road for a whole year!! We can all do our little bit to change this appalling figure. Plan your food shop and write lists to avoid over buying and being tempted in by the food offers that you don't actually need. Gather some festive recipes and have a go at cooking and baking over the festive period instead of reaching for the pre-packeted. It will stretch your money further and by making things from scratch you will be much less inclined to let them go to waste and to the bin. Don't forget that all of your peelings should be going straight into your designated food waste bin!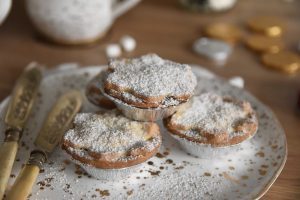 It's easy to get caught up in the excitement of Christmas and forget what's really important, but it is such a crucial time of year to put sustainable practices into place. We can all do better at trying to reduce our waste and negative impact on the planet. From buying less plastic to recycling our glass bottles, every little step we can take makes a huge difference when we are all in it together. Our planet is our only home and we need to get serious about looking after it the way that it looks after us.
So, what changes are you going to make for A Sustainable Christmas this year?
Hollie x
~ This post is a paid partnership with Zero Waste Scotland ~