Passing It On & A Knitwear Up cycle with Zero Waste Scotland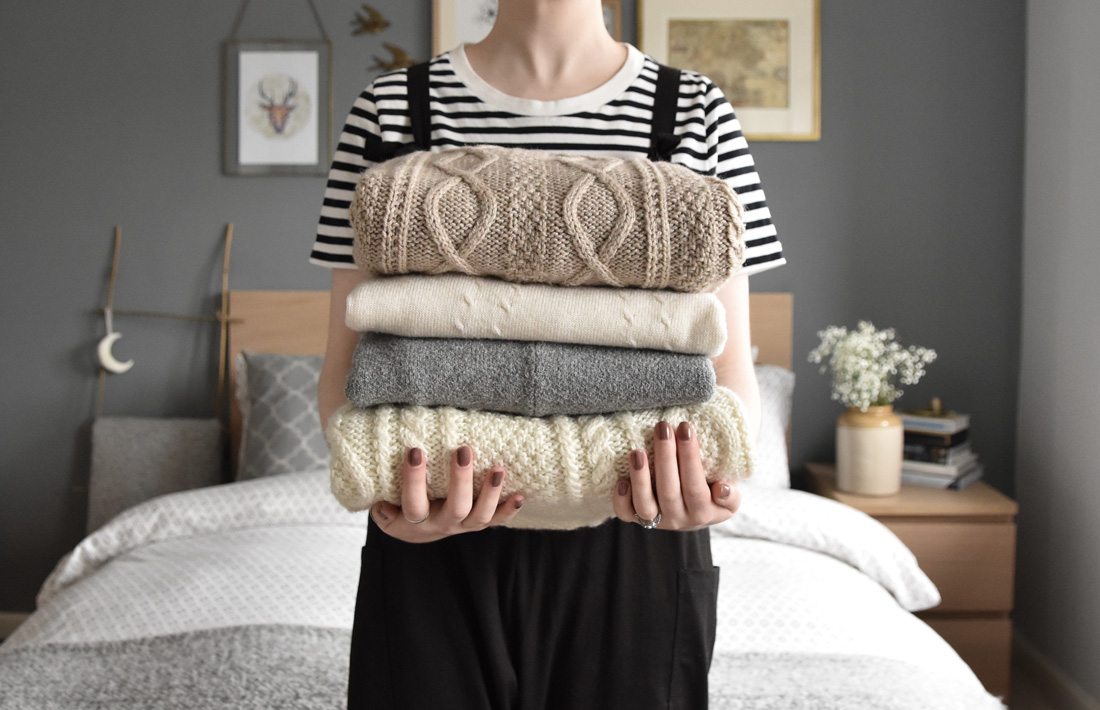 If you've been following me for a while you may have noticed that I try my best to do my little bit for the planet. I've been a vegetarian going on thirteen years, I don't buy fast fashion, get my local plastic free veg box delivered weekly, love a good thrift shop rummage and am partial to an upcycling project. Sustainability and recycling are such an important part of life today so when Zero Waste Scotland approached me to work with them for this years Pass It On Week I jumped at the chance to be able to use my platform to spread their amazing message with a knitwear up cycle, an ethos that I am already so behind.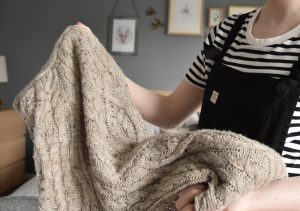 This years Pass It On Week by Zero Waste Scotland runs from the 9th – 17th of March and is themed The Big Declutter. It's about more than just having a clear out, and is all about the importance of what you then do with your unwanted items. As a nation we're throwing far too much into landfill so by simply passing it on we can recycle our old things by donating to charity, swapping with friends and family or thinking a little more creatively to upcycle them to update them or put them to a completely new use.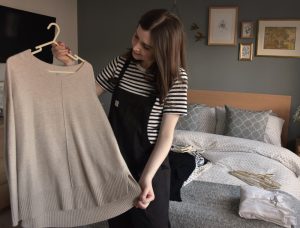 Ahead of Pass It On Week I've given my wardrobe a Spring clean, The Big Declutter it was needing! To do this I used the method of emptying everything out and only putting it back in the wardrobe if it earned its place by sparking joy and bringing me some kind of happiness!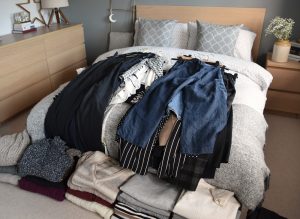 As I went through every item I made a pile for my local charity shop of items that I no longer felt I needed and a pile of things that I wanted to keep for an upcyling project. I know my old clothes still have life in them yet and by donating them to the charity I'm enabling someone else to pick them up at a bargain price for a great cause and enjoy them for a little bit longer.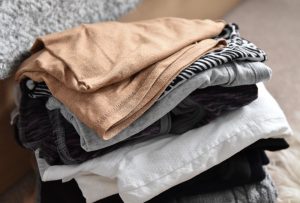 Some knitted jumpers had passed their time in my wardrobe but I wanted to recycle them and give them a new life by turning them into some cushions! By using very basic sewing skills you can repurpose old clothes into something new and it's such a sustainable way to get crafty. I've shared a step by step tutorial for this knitwear up cycle below to show you just how quick and simple it is to give a new life to an old but perfectly recycalable jumper!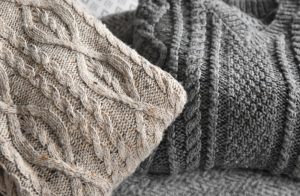 Step 1. Firstly place your jumper out on a flat surface. Cut up the sides to separate the front and back panels from each other.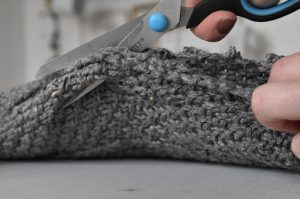 Step 2. Lie them side by side and with the inside of the jumper facing up, measure out and mark with chalk a square on one panel for the front of your cushion and measure out two overlapping rectangles for the back of your cushion cover. For one of your rectangles measure right beside the jumper seam so you only have to cut out three sides of it, this will become your decorative back section.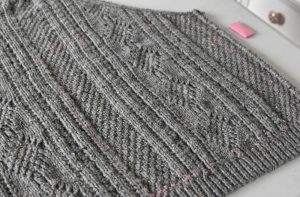 Step 3. Run a stitch along the outside line of your chalk markings leaving a 3cm gap to stop the knit unravelling when you cut out your shapes.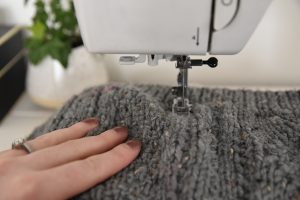 Step 4. Once you have secured them with your stitch, cut the shapes along the outside of the stitch leaving about a 2cm gap until you have your three pieces.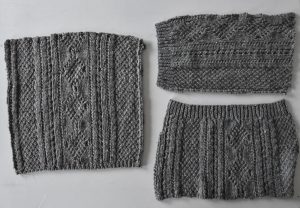 Step 5. Place the square cushion front facing upwards and place your first rectangle on top so the outer side is facing down the way, face to face with the other piece, with the decorative jumper edge in the middle. Pin into place.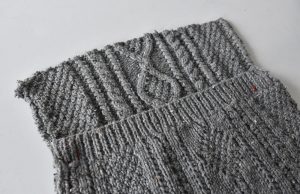 Step 5. Place your second rectangle at the other side also outside facing in and over lapping the first piece. Pin this into place too and pin all around the edges to hold the cushion together.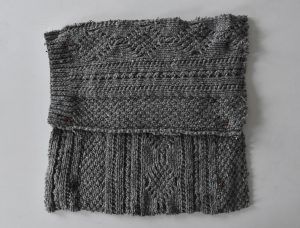 Step 6. Carefully sew around the edges securing all three pieces together with a simple straight stitch.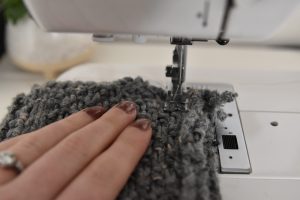 Step 7. Trim off any uneven edges, insert a cushion inner and there you have it!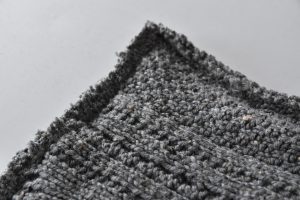 Your knitwear up cycle is complete! A recycled and repurposed cushion ready for its new life. It looks a whole lot better on a sofa than it would in amy landfill site, that's for sure!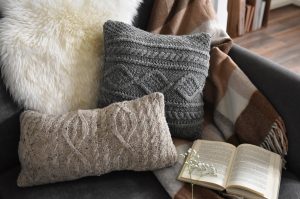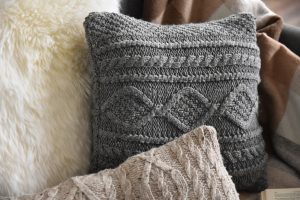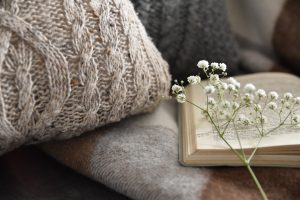 Wardrobe declutter complete and it feels so good! Not only do I have bags of clothes that are going to be given a second life elsewhere whilst raising money for charity in the meantime, I've got some completely recycled gorgeous new couch cushions from my knitwear up cycle which have spruced up my living room at no cost at all! So join me in having you're next Big Declutter, and as you're clearing out really think about what you can do with your unwanted items. Are they in fact treasures just waiting for a little repurposing?
Hollie x
~ This post is a paid partnership with Zero Waste Scotland ~