DIY Herb and Flower Drying Rack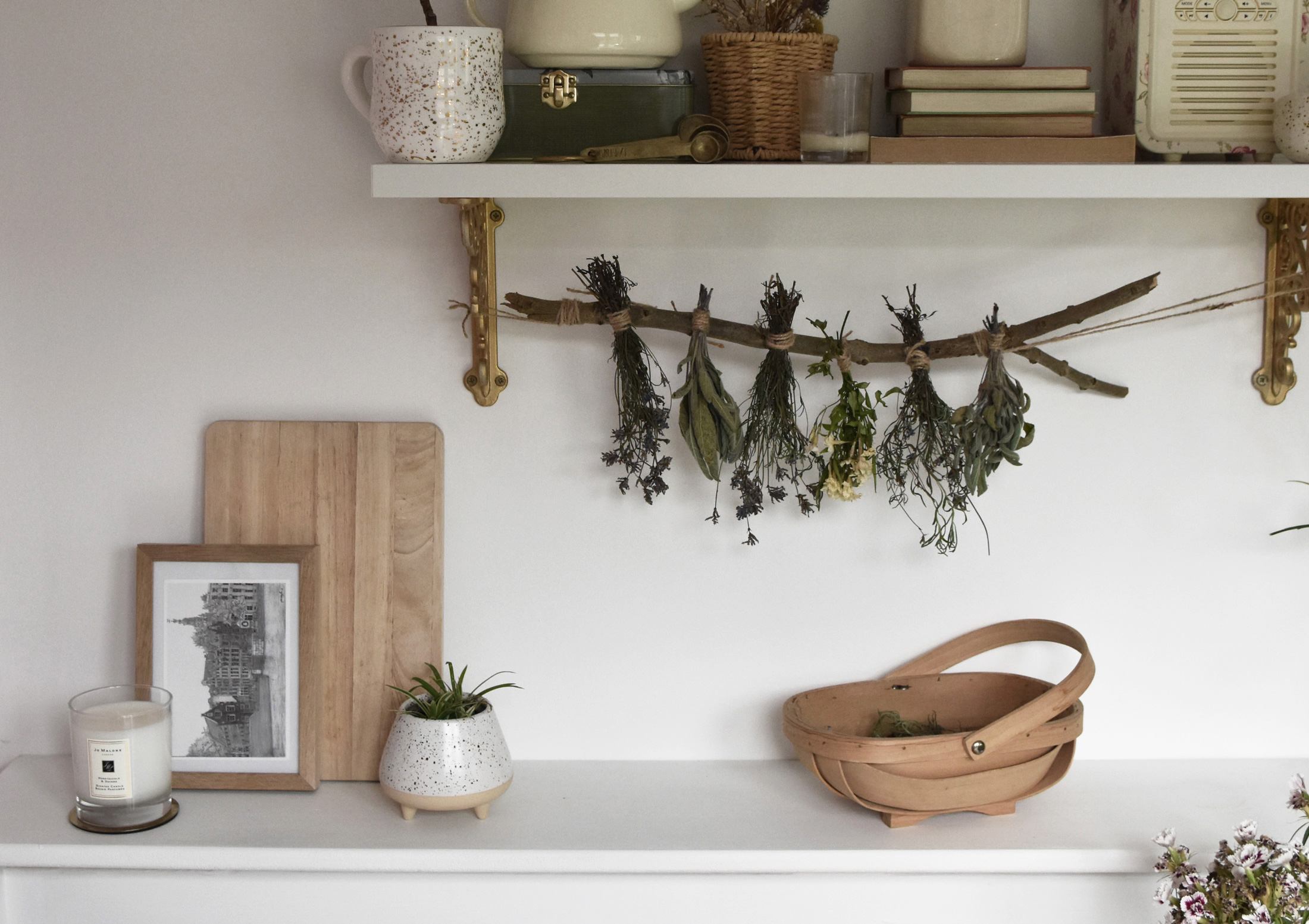 We've reached that wonderful time of year where the seasons are starting to change and the nights are drawing in, my absolute favourite. The fields surrounding our house are scattered with hay bales and it's  a sure sign that Autumn is on the way! Coming with the end of the Summer is a lavender and herb bounty in my garden basket so it's time to harvest and this year I decided to dry out some for preserving and using in months to come. Lavender dries out beautifully scenting the whole room in the meantime and is great for using in bakes, cocktails and crafts. Making a DIY herb and flower drying rack could not be easier and makes for a gorgeous decoration to fill up an empty space! I firstly made one for our kitchen to dry out herbs and I liked it so much that I made a second one for upstairs in my craft room to dry flowers for posies and projects. Below I've shared a step by step guide of how quick and simple it is to do!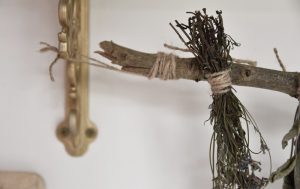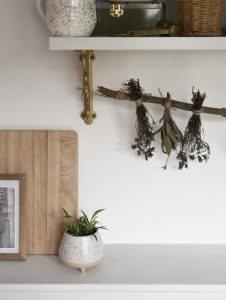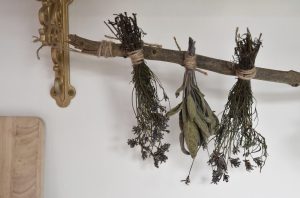 You will need:
A small branch
Some garden twine
A pair of scissors
A small hook, for hanging
Step 1. Firstly forage a branch that is a suitable size for the space you would like your drying rack to go. Try to avoid braking one straight from a tree, I found a large branch already on the forrest floor from which I snapped off a couple of smaller branches to use.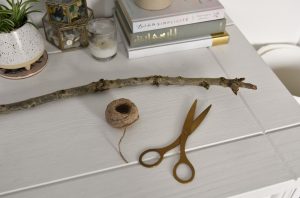 Step 2. Cut a length of twine to hang your stick with, leaving it long enough at either end for wrapping round a good few times. Work out how long you need it to be by holding the stick the height you would like it against your wall with the twine above it and pencil a little dot on to the wall where your hook will go. Tie the twine in a secure knot at one side then wrap the end twine around and tie in a second knot to secure. Repeat at the other side and you should have enough twine left loose to hang the drying rack up with the hook.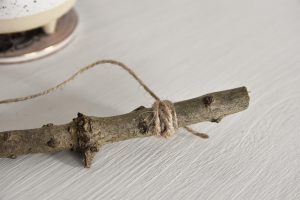 Step 3. Secure your hook to the wall and hang the drying rack up with the twine. To add herbs or flowers up to dry simply wrap them up with twine in small bunches leaving enough twine at each end to then tie to the branch of your drying rack.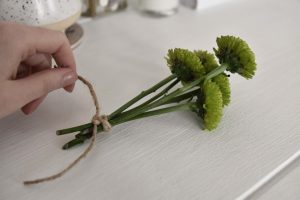 Leave your herbs or flowers up for a couple of weeks and they should have dried out beautifully holding their shapes from hanging upside down. Add your dried flowers to posies in small jars and crush your herbs to store in your pantry for cooking, the possibilities are endless and being able to preserve garden produce for further use is sustainable, thrifty and couldn't be easier!
Hollie x