DIY Up-Cycled Herb Basket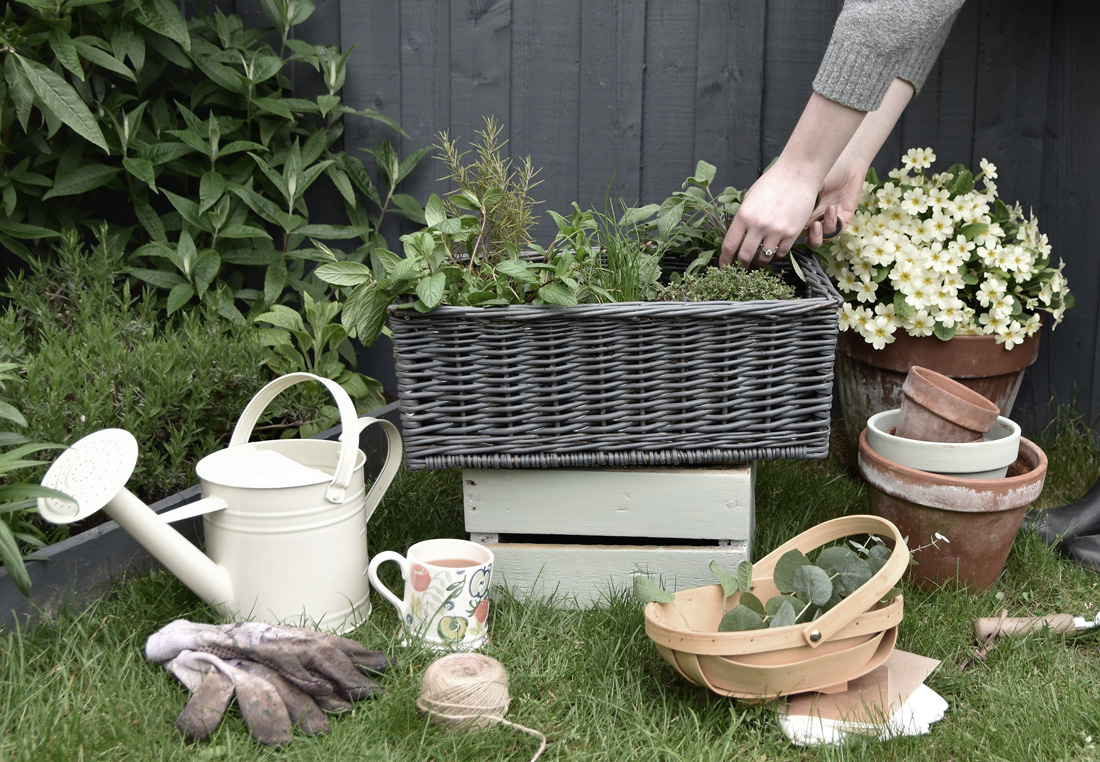 Imagine how much plastic and money we would save if we all grew our own herbs? It's a simple step you can take to do a little bit more for the planet and your purse strings! Herbs are a great introduction to the world of growing your own as they are so easy to look after, can be harvested throughout the year and are so useful as they are something most of us use in our cooking every single day. As long as they are placed in a sunny spot, live in a container with good drainage and are watered accordingly they will thrive in your garden and will reward you with endless amounts of produce! You probably already have an old hamper lying around just like I did that is waiting to be up-cycled into a nice home for your herbs, so get rummaging and see if you can find something that will do the job! Below I've shared a simple step by step of how to create the perfect up cycled herb basket for your garden.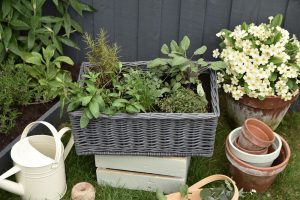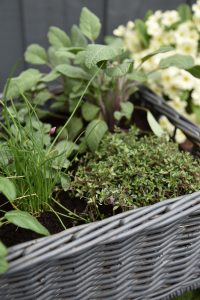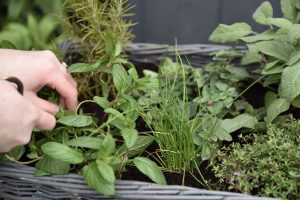 You will need:
A large basket
Garden fence or outdoor paint
A mix of 5 or six different garden herb plants from your local garden centre
A bag of multipurpose compost
Planter/garden lining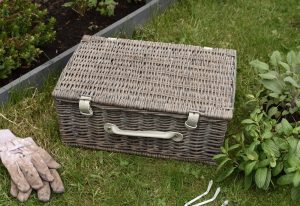 Step 1. Firstly set yourself up outside with all of your equipment. Carefully remove the lid from the basket and remove any leather or metal trimmings.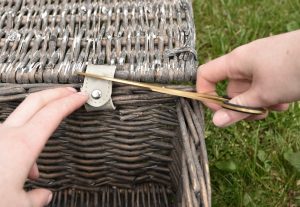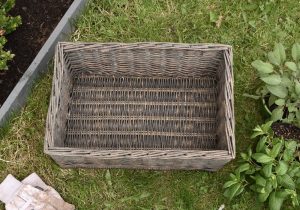 Step 2. Prop the basket up with a couple of upside down plant pots or tins and give it a coat of paint inside and out. The paint will give it a good layer of protection against the elements! Leave to air dry for at least an hour.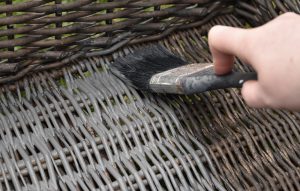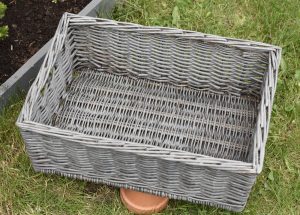 Step 3. Use the lid to roughly measure out the lining for the basket. Cut around it leaving enough material at each edge to cover all four sides of the basket.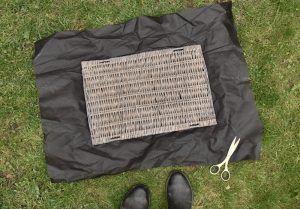 Step 4. When your basket is dry enough to handle, pop the lining inside it. Fill the bottom with a few inches of compost to weigh the lining down then manoeuvre it into place and trim away any extra pieces of lining.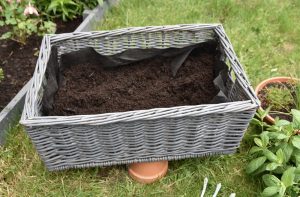 Step 5. Remove your herbs from their pots and place them in the basket. Move them around until you get a layout that you like before adding the compost around them to fill them in. The herbs I've gone for are mint, sage, thyme and oregano as well as chives and rosemary transferred over from my old herb pot. All of them are super useful in day to day cooking and very easy to take care of! Choose your favourite herbs and ones that you know you will use.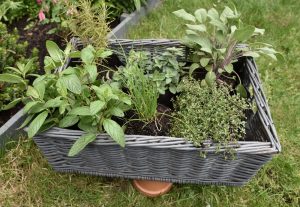 Step 6. Pack the compost around each of your herb plants and press down firmly until the herb basket is full. Prop it up on something to give it the best drainage possible and position it in a sunny spot near your kitchen for handiness!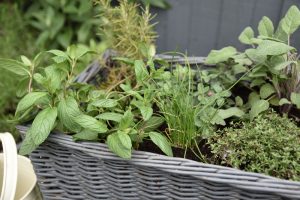 Your Up Cycled Herb Basket is going to keep on giving and you'll be so happy to never be caught short of any herbs mid cooking again! Rosemary and thyme for your roasted root veg or mint for your mojitos, what is your favourite way to use fresh herbs?
If you like an up-cycle then do have a look at my Knitwear Cushion Up-Cycle!
Hollie x