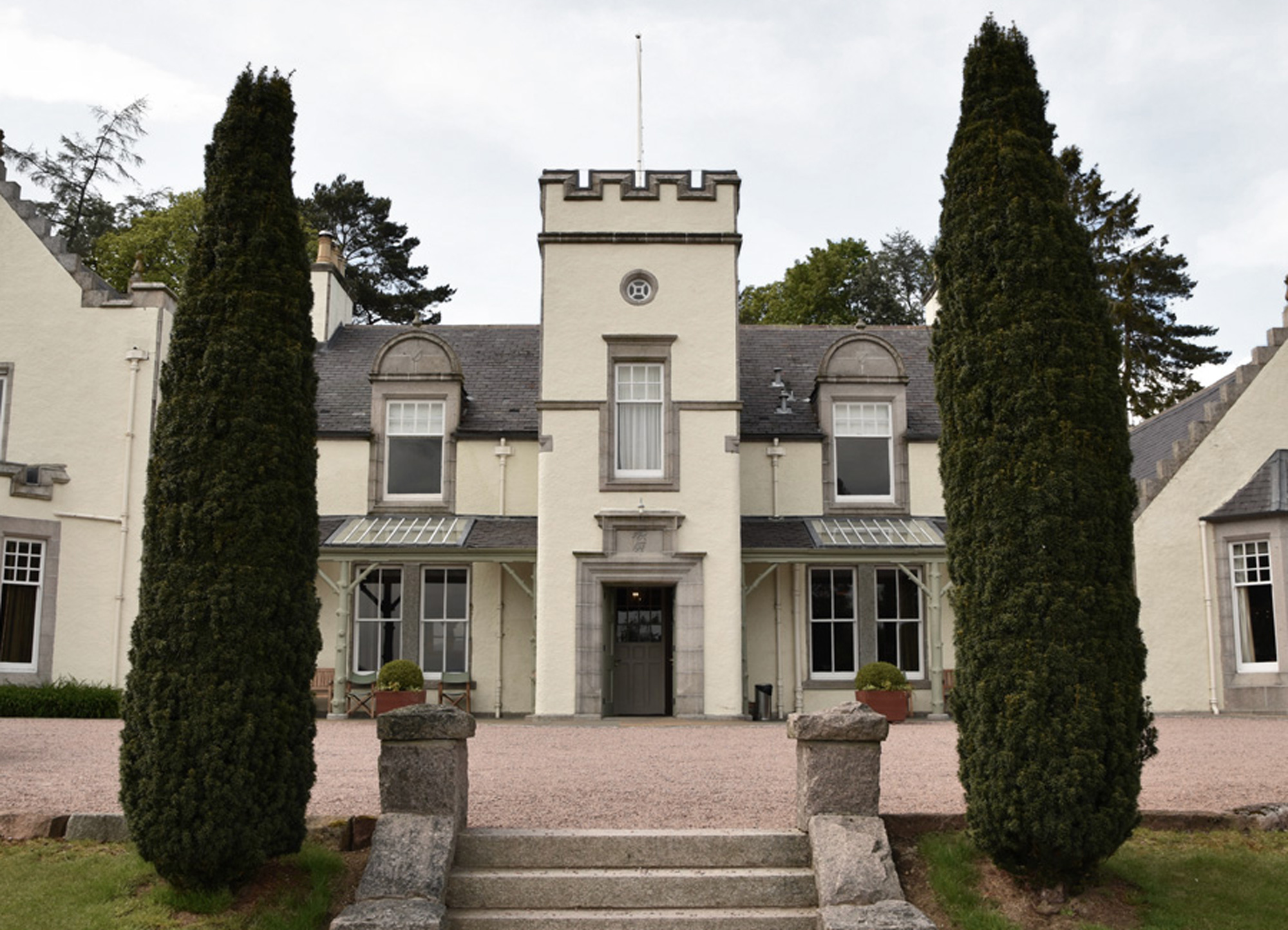 A few weeks ago on a sunny June morning, I headed off on a Deeside Tour with Anastasia from Natbee's and Sarah from Chic Scotland. Arranged by Sarah, we headed off for a Friday of fun with a jam packed itinerary to enjoy some of Royal Deeside's loveliest spots and check out the cafe culture along the way. There's no doubt about it, Royal Deeside is a very special part of the country and it's easy to see why Queen Victoria fell in love with it. Summer is the perfect time for a road trip and a Deeside Tour ticks all the boxes, here I've shared all our stops along the way which are the recipe for a perfect Deeside Road trip!
Park Shop is the most beautifully curated and ascetically pleasing artisan food shop around. They pride themselves in sourcing the best produce available and stock everything from beautiful french wines to locally grown fresh berries. This was our first stop of the day and is situated in the perfect location to pick up a picnic for a day in Deeside or stop in for tea and homemade cakes after an adventure. You can enjoy your breakfast or afternoon cake in the sunshine with the shops outdoor seating area and are guaranteed to find some delicious additions to your weekly food shop inside too! We started our day here with the most delicious freshly baked cakes and pastries warm from the oven washed down with tea and speciality Park Shop blend Coffee which we sipped in the glorious sunshine. It was the best start to our road trip and set us up for a day of exploring. I am completely in love with this absolute gem of a place and am always thinking about my next visit!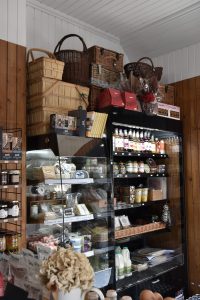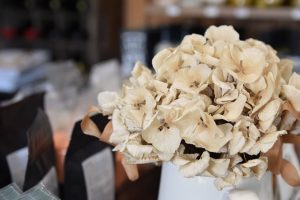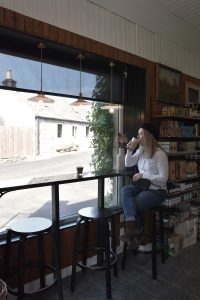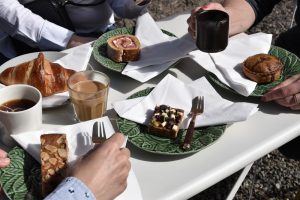 The next stop on our Deeside Tour was Buchanan Bistro which is situated in Banchory adjoining on to the Barn Arts Centre. At Buchanan Bistro they use only the best seasonal, organic and local produce, and a lot of their ingredients are grown in their kitchen garden situated on site. The views from the cafe are absolutely stunning with a large glass wall of windows taking advantage of the scenery where you can sit for hours relaxing and admiring the surrounding hills. We filled our boots with pots of tea and more homemade cakes, a foodie tour of dreams indeed! The cakes were absolutely delicious and it really was a beautiful setting to enjoy them over a good natter.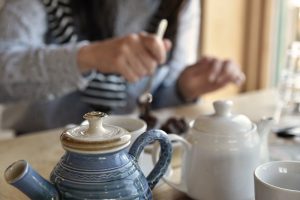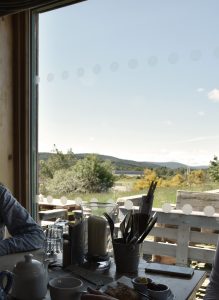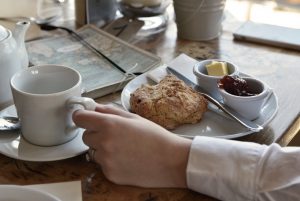 The Falls of Feugh is a stunning spot to visit if passing through Banchory. The noise of the waterfall alone is breathtaking never mind the view! We stopped off here and walked along the bridge for a closer look at the water racing down the river. It was a lovely little walk after a morning full of cake and a perfect place to stop and admire a beautiful Scottish waterfall.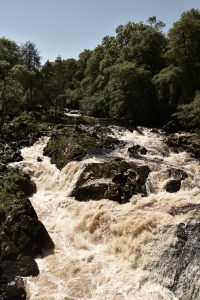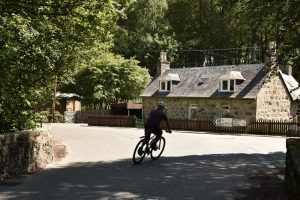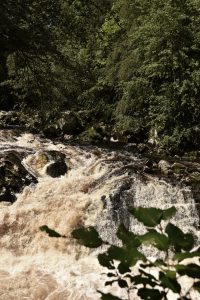 We headed over to the beautiful village of Aboyne next to check out their beautiful local inn. The Boat Inn is the most gorgeous little inn which boasts beautifully decorated rooms for accommodation and the cosiest bar and restaurant with wood burning stoves and cosy nooks at every turn. As our wedding is in the area this October we have booked most of the rooms here out for our lovely guests, and I am thrilled as they couldn't be in better hands! We were kindly shown around some of their brand new rooms in the newly refurbished extension of the inn and they are truly stunning. Hello velvet chairs and freestanding baths!! By this point in the day the sun was splitting the sky so a nice drink of something cold was calling us! Local beer to quench the thirst back down at the beautiful bar where you can also sit outside in their beer garden. The boat inn also serves amazing food all day and is without a doubt one of my favourite Aberdeenshire places for a Sunday lunch.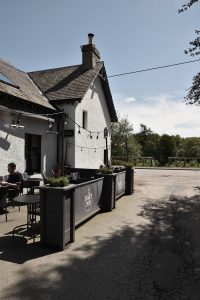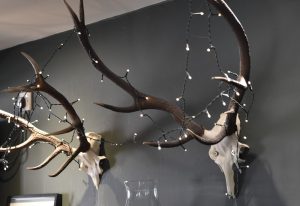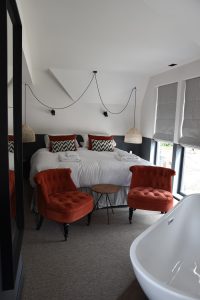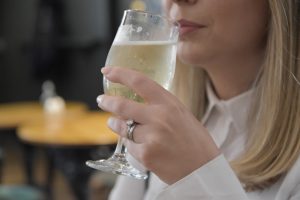 If you read my recent post about our visit to Douneside House you'll already know how much I adore the place. A stunning Aberdeenshire manor house over looking miles of unspoiled countryside, Douneside House is a place you can stay, dine, lunch or get lost in the beautiful gardens. It is well worth the drive from Aberdeen to spend the afternoon and I am hoping to organise an overnight stay there soon as a glimpse inside has me dreaming of more! From the moment we arrived at Douneside we were in awe of the place and enjoyed the most gorgeous of lunches in The Conservatory where we sat for hours before enjoying an incredible garden tour where we were shown all around the gardens where they grow the produce for the kitchen and the flowers for the house. I cannot recommend a visit to Douneside House soon enough!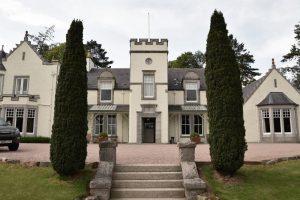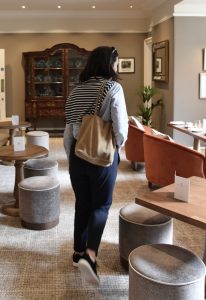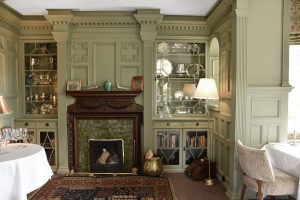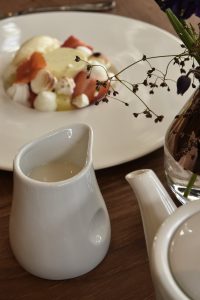 Paul Anderson Scottish Fiddler
To round off our day Sarah had arranged one final and very special surprise for us. We headed to the village of Tarland through the winding country roads to the Kirk where local hero and musician Paul Anderson gave us a special performance. It was truly sensational and was the most traditionally Scottish way to end our Deeside Tour!! He played old traditional songs as we tapped our toes, feeling patriotic as ever!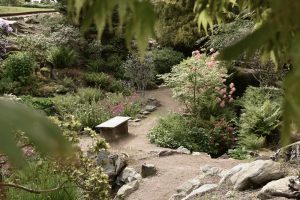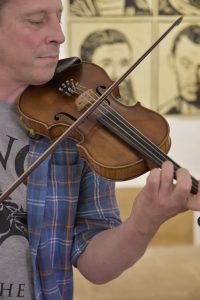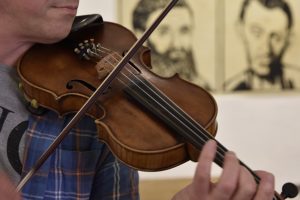 A day in Deeside is always a delight and there is so much to see and do along the way. With so many quality places to visit a Deeside Tour is an excellent way to pack lots in to one day of road tripping! Have you got any favourite Royal Deeside spots?
Hollie x