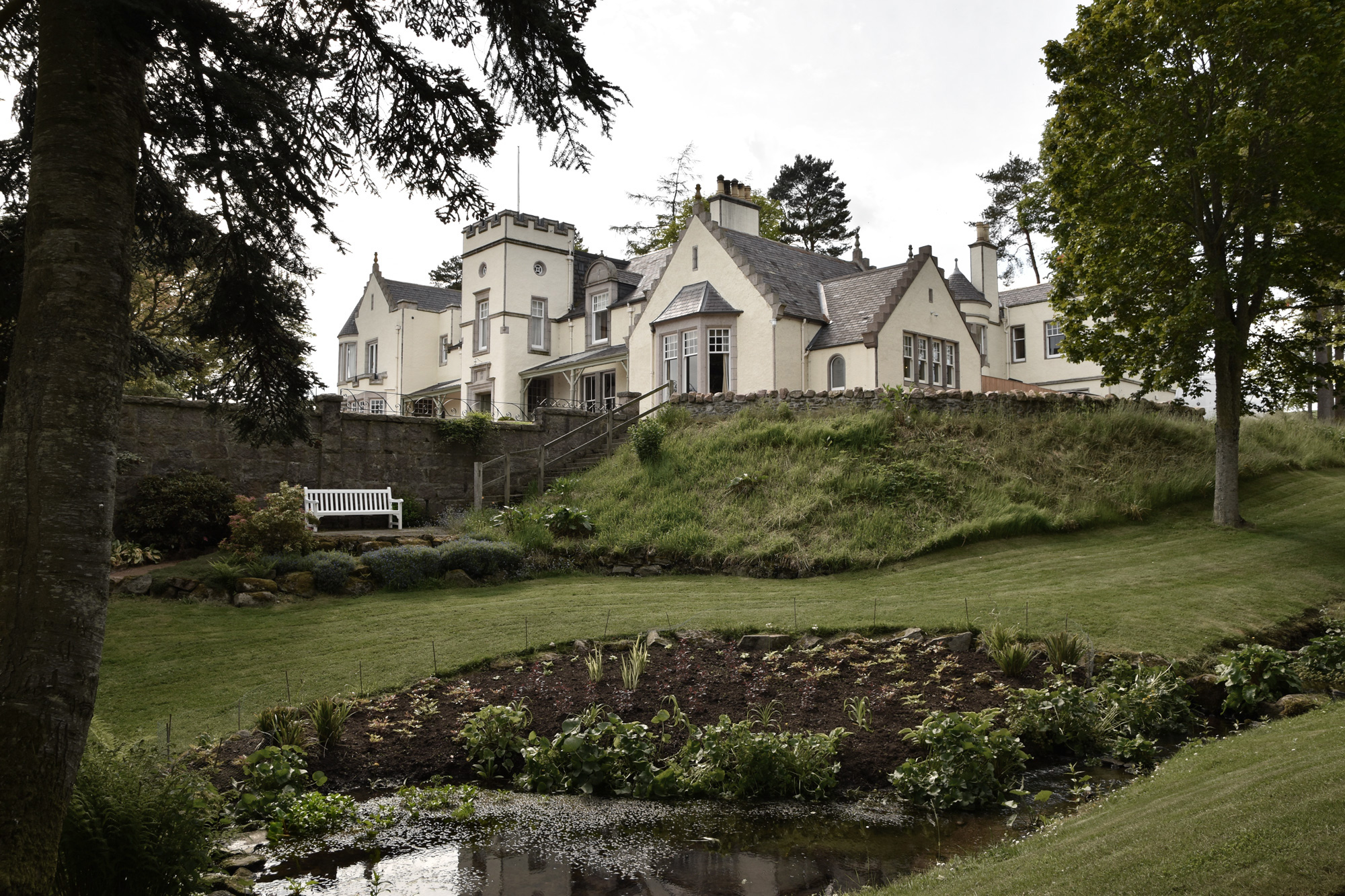 When the sun is shining in Aberdeenshire there's nothing better than driving through Royal Deeside and on Friday I was treated to the most beautiful day where we done exactly that. Arranged by the wonderful Sarah of Chic Scotland, myself and Anastasia of Natbee's were taken on a Deeside tour. We made various stops along the way but the icing on the cake had to be our trip to Douneside House.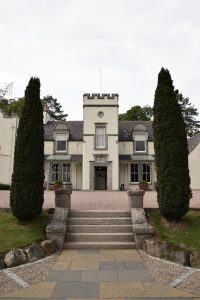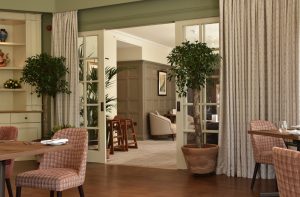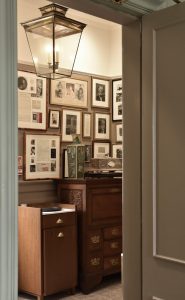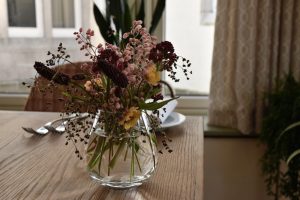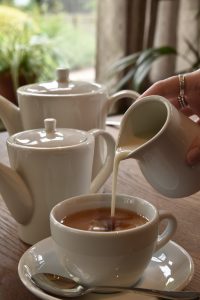 After a drive through the most beautiful Scottish countryside where Douneside House sits, we arrived and headed inside for lunch. Just 45 minutes from the city, Douneside House is the perfect countryside escape and feels as if it could be a million miles away. As soon as we stepped inside I was in awe of this place, every wall adorned with panelling painted in a calming hue and antique furniture filled with treasures everywhere you look. We were shown through to The Conservatory where lunch and afternoon tea is served. The room is grand yet homely and is the most beautiful setting to dine in with unspoiled views of the surrounding hills all around. We were served freshly baked beetroot and herb breads with whipped butter to start, still warm from the oven and utterly divine. We then tucked into soups decorated with fresh flowers, sandwiches made with in house baked bread and salads fresh from the gardens and most likely picked that very morning. Douneside house pride themselves on growing what the can and using the best local produce and that certainly comes through in all of their dishes.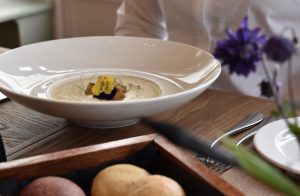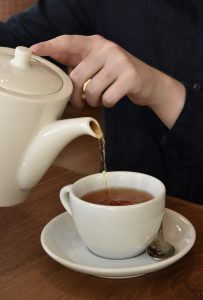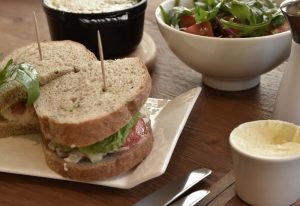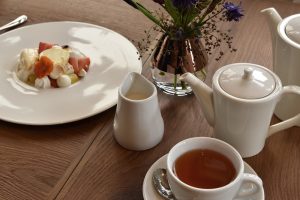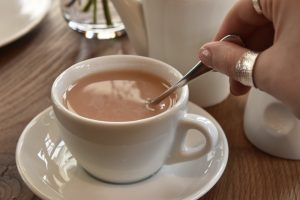 We sat for hours savouring every mouthful and soaking in our stunning surroundings, it really was pretty special! And there's always room for dessert, no way I could possibly turn it down going by how incredible the main meal was! We opted for buttermilk panna cotta with fresh meringue, sorbet, fruit and edible flowers.. Extraordinary doesn't even cover it. Washed down perfectly with pots of tea it was a real local foodie feast and absolutely some of the finest dining in Aberdeenshire by a long way.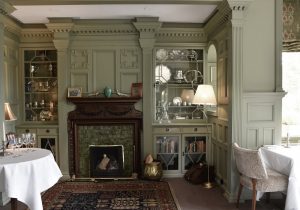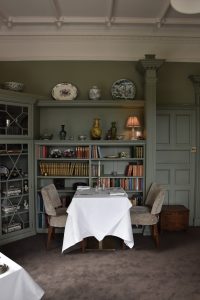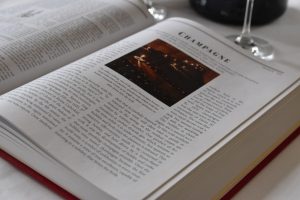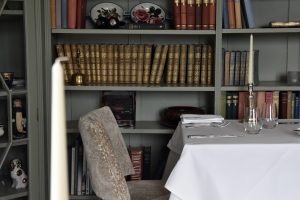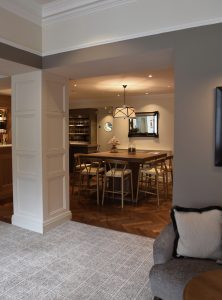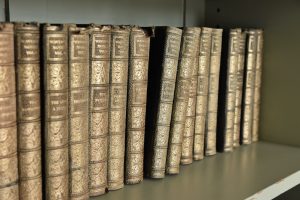 After a good look around some of the other rooms in the house we headed out to the grounds to meet some of the gardeners for a special garden tour that had been very kindly arranged for us, and this is the part that I got particularly excited about. Douneside House is not only a place of luxurious accommodation, it is in fact a charitable trust and in their 17 acres of gardens they train the next generation of horticulturists through their incredible MacRobert Trust Programme. They grow produce that goes straight into the kitchen for their restaurant and flowers and plants that decorate every room in the house. A dream job, no doubt about it! The gardens are spectacular and immaculately maintained, I could have happily spent the whole day just here and I will most certainly be returning to do that soon! The views are absolutely breathtaking with a completely unspoiled landscape all around, so much so we had to take a seat in a quiet spot to fully embrace them.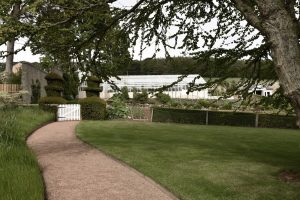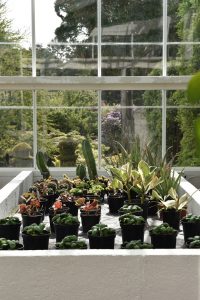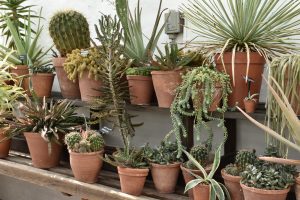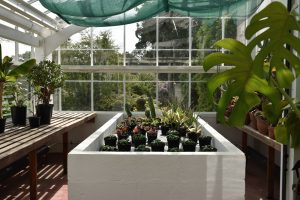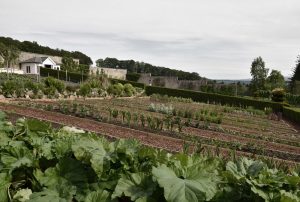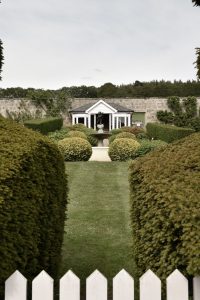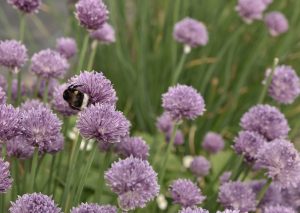 We swooned our way through the greenhouse as the incredibly friendly gardeners talked plants with us, sheer and utter heaven!! It is exactly the kind of greenhouse I could spend the rest of my days in quite happily.. Potting plants until my heart's content! I hope those gardeners realise just how lucky they are, and upon talking with them I really think they do. What Douneside house have got there is something very, very special and it is fantastic that the public are now able to visit and enjoy it all too. We headed off after our wonderful afternoon with full bellies and happy hearts, already excited for our next visit.
Thank you so much to Sarah for organising this trip and thank you to Douneside House for your excellent hospitality, I can't wait to see you again soon!
Hollie x
~ Lunch and garden tour kindly gifted by Douneside House ~