Mini Egg Filled D.I.Y Easter Eggs with Bunny Gift Tags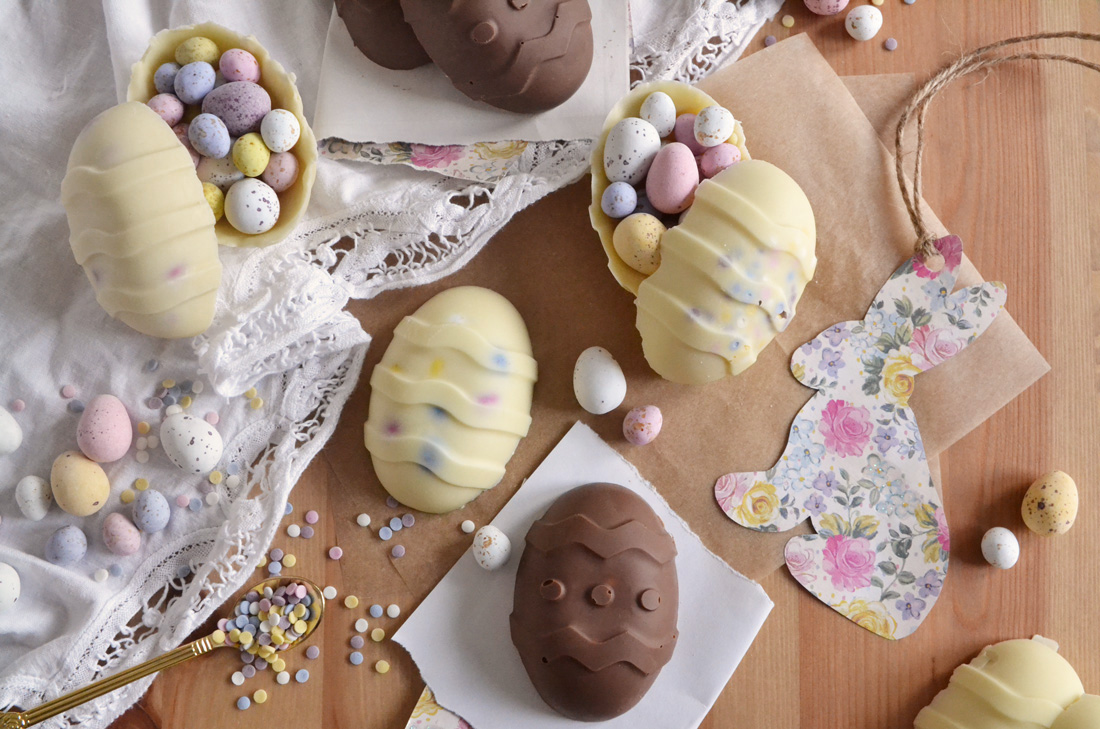 Easter week is upon us again, and it's finally starting to feel like Spring! Prep for the weekend is in full swing here, I've been planning my Easter bakes and today I made and decorated an Easter twiggy tree, something I do every year! I always usually bake gifts to give at Easter such as my Rocky Road and this year I decided I wasn't going to buy any eggs, I was going to make them instead as well! I'm so glad I did as I've had so much fun making them and can't believe how easy it is! This is a great activity to keep the kids entertained too, and is a really personal gift- much tastier than any shop bought eggs!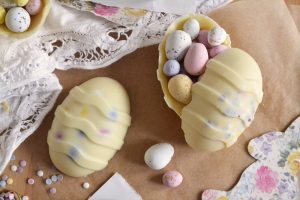 You will need:
400g white chocolate
400g milk chocolate
Mini eggs
Micro eggs- I picked them up from Tesco but I've also seen them in Home Bargains, Asda and Sainsburys!
Coloured sprinkles (the pastel ones are from Lakeland and are perfect mini egg colours!)
A chocolate half egg mould (this one is from Home Bargains, but available in most shops seasonal cake decorating departments)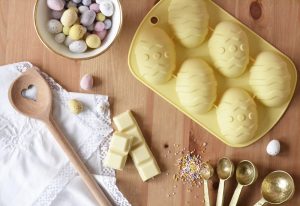 For your hollow eggs, melt the white chocolate and milk chocolate in separate bowls over a bowl of boiling water or in a microwave in 20 second intervals stirring in between. Leave to cool slightly to stop it being quite so runny. Place some sprinkles inside your egg moulds before topping up with the chocolate of your choice, using a tea spoon to smooth up the sides. I drizzled some chocolate in some of the moulds too for a different effect! Place in the fridge straight away to set. Once removed from the fridge give them another layer of chocolate to ensure the sides are thick enough to hold.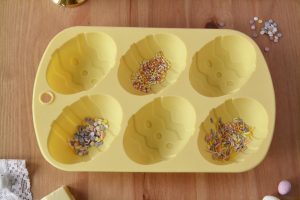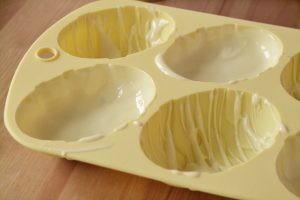 For the solid eggs, place a spoonful of chocolate in each mould, then fill with a good helping of mini and micro eggs. Pour the rest of the chocolate in, covering up your mini eggs until the mould is level with chocolate. Place in the fridge to set!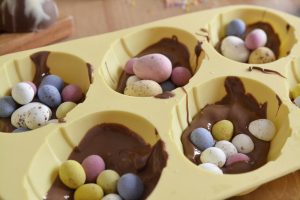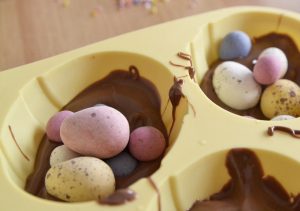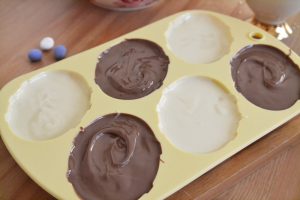 Once your Easter eggs have set, carefully pop them out of the moulds. The hollow ones are ready to be filled with a mix of micro and miniature eggs then placed together for a surprise centre! Simply place two halves together in a clear food bag, tying with a piece of string and trimming the bag evenly for a super simple but impressive Easter gift!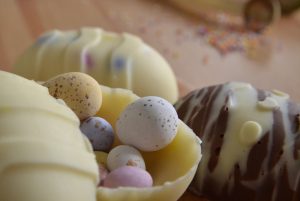 To make the gift tags, freehand draw or print out a bunny outline template and cut around it. Trace around it onto the back of the coloured card, (wallpaper samples make great craft card too!) then cut out your bunny shape. Punch a hole in one of the ears and tie a small length of string around it.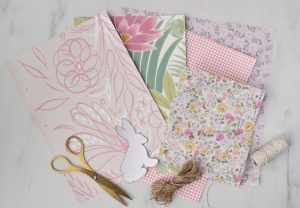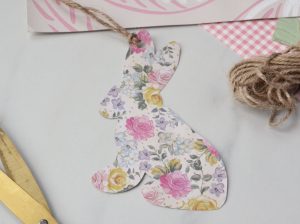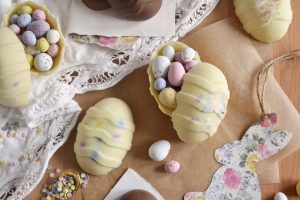 And there you have it, some simple and very fun Easter eggs! Will you be gifting them straight up or making them work by hiding them in an egg hunt?!
Hollie x