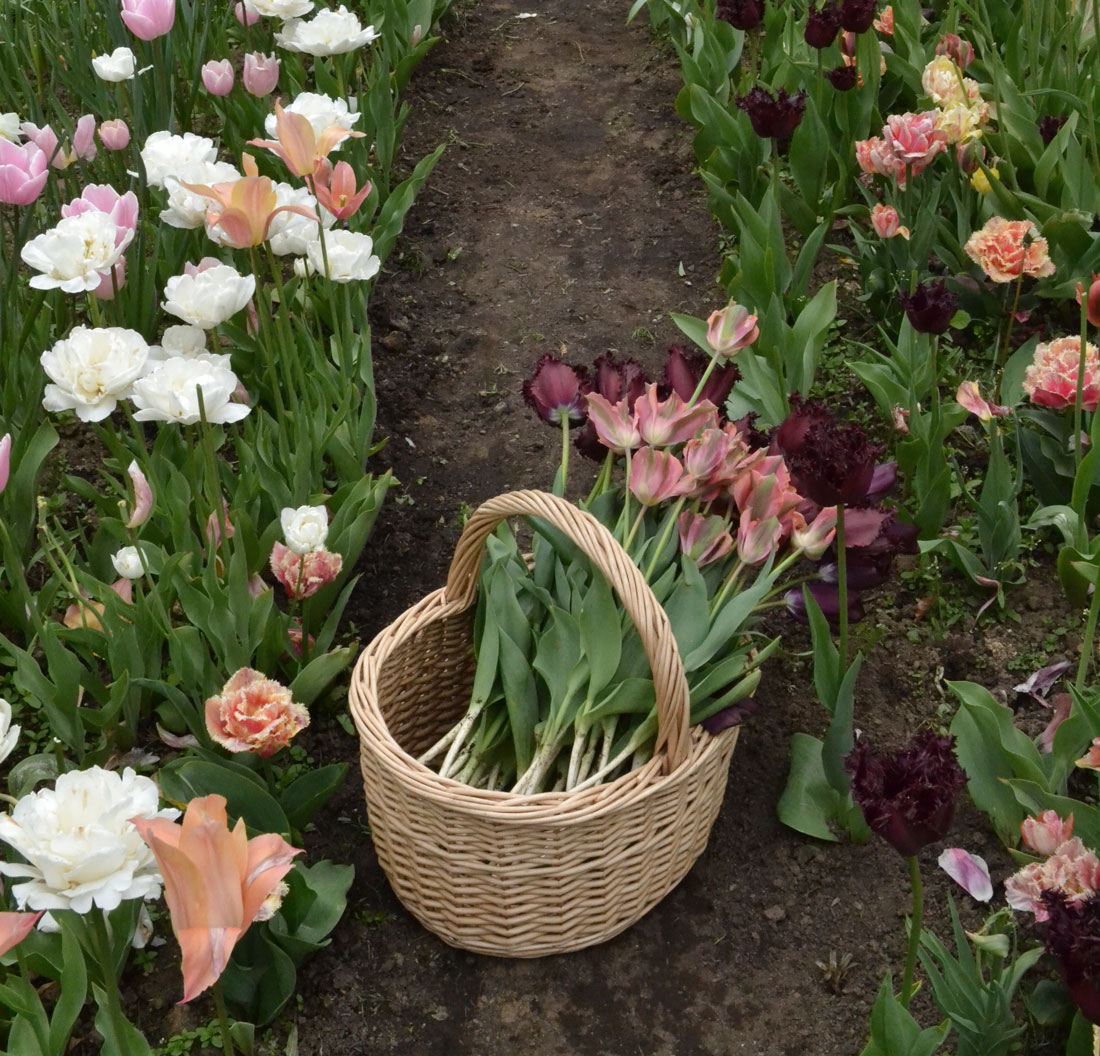 At the end of May it feels as if we have completely bypassed Spring and went straight into Summer, finally to have some warmth after what has felt like a really long winter is a joy! The tulips and the narcissi have been an absolute triumph this year and seem to have just gone on forever. Every morning something new in there has appeared and the way they have chopped and changed throughout the season has been pure heaven! The two big beds have been used for cutting, also having plenty alongside them to be left in the ground for a stunning display. I have been dead heading once they have gone over so the bed is still lush and green from the foliage which will feed the bulbs over the next few weeks until the switch is made to the dahlias!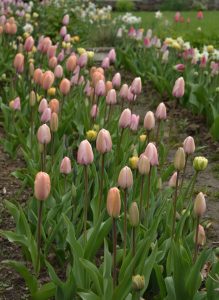 The dahlias are definitely slower to get going thanks to this cold and dull Spring, but they are finally picking up pace now. They need another good month undercover to catch up before I will plant them out in place of the Spring bulbs. Seed wise things are definitely a little behind too, but I know they will catch up soon! We can't help the weather so it really isn't worth getting hung up on!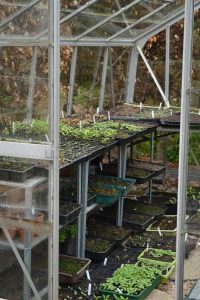 This May has been kind to us with the temperatures so the first hardy annuals sown back in February have been in the ground and growing amazingly for a few weeks now. The Orlaya is flowering already along with the most beautiful poppies that I sowed all the way back in September! My ranunculus are finally showing themselves too, sadly not as show stopping as last years which I am also putting down to the weather but still lovely! Alliums are also something I am loving at the moment, with the white and more unusual varieties being my picks. Most of all this month the garden has just erupted in greenery with our big beech trees and hedges back to their lush green leaves and the rest of the shrubs and trees the same, with the perennials putting on some epic growth too. It is always pure joy for the world to turn green again and that week in May where it seems to happen is always just magic!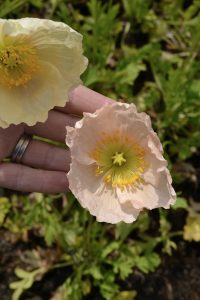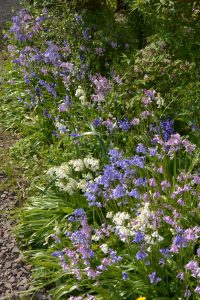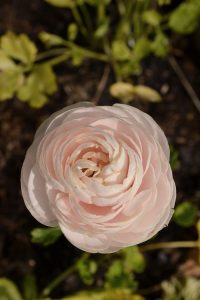 Everything is out of the greenhouse now, either planted out or waiting for its turn. We still have some cutting garden beds to get up, and although my new border is mainly planted I still have to edge it with nicer stones, and source a beautiful gravel for the cutting garden paths. It feels as though there are constantly 100 jobs to do at the moment, but it also feels like slowly we are getting there with this big old garden! I am really excited to keep going throughout the Summer and see how much we can complete in the next few months and hopefully I'll have some beautiful new garden areas to show you!
Hollie x