Garden Diaries: June 2022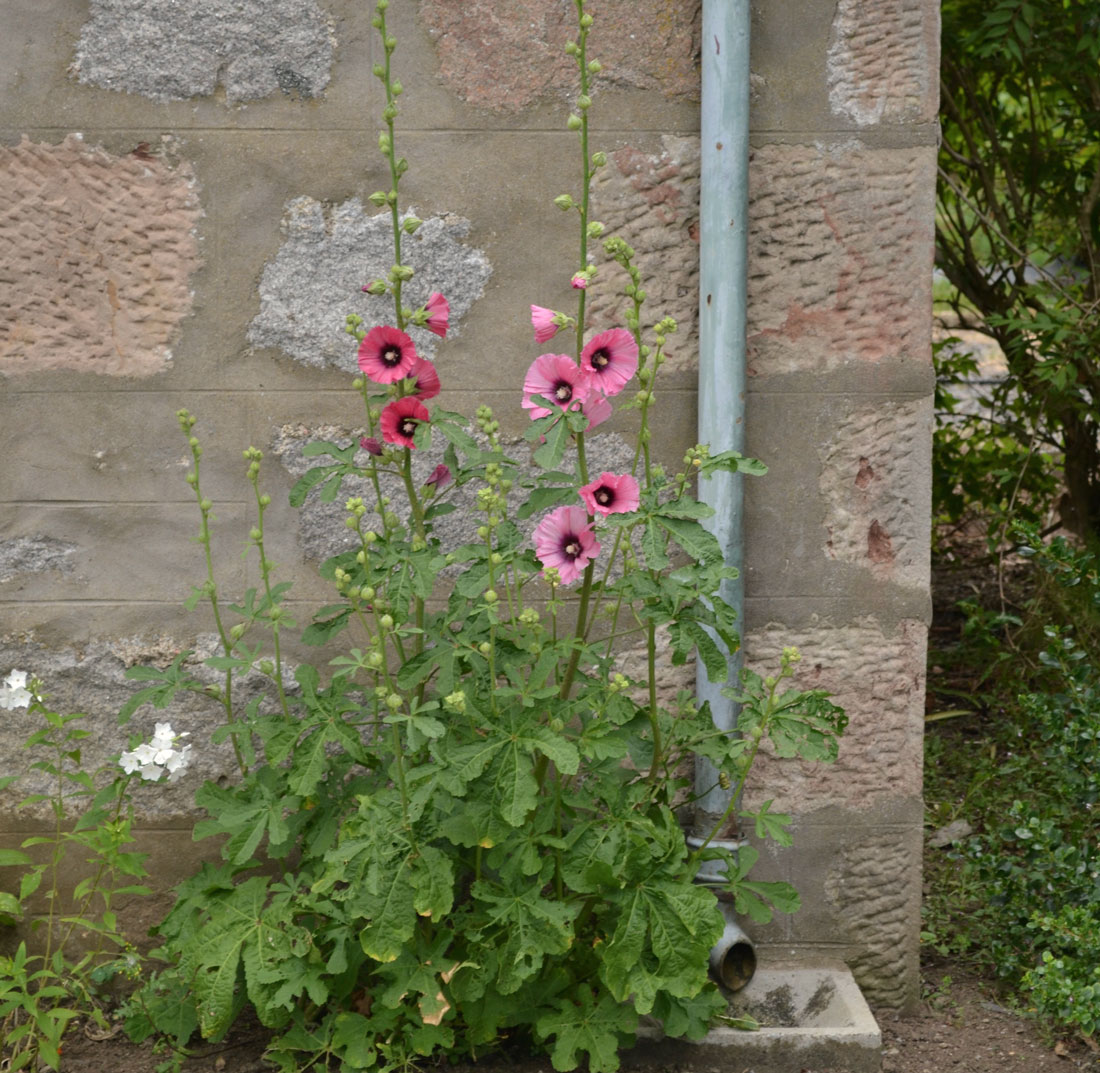 Summer has arrived in Aberdeenshire! The trees have burst in to colour, the hedgerows are green again and it has been a joyfully warm start to the season! The mega seedling planting out is complete and I've been preparing beds as I go, filling them with new organic compost one by one as I plant out the seedlings. The area that the cut flowers are in is the old allotment – the area where the weeds were taller than me this time last year! I have used some pop up wooden beds for quickness, and some beds just marked out straight on the ground topped with a thick layer of organic compost to keep the weeds down before planting the seedlings in. This year there has been so much in preparing the garden for this stage that this is not going to be the final layout of the cutting garden – it was just a race against time to get the seedings in the ground for this years flowers! As I know I will want to change this we didn't commit to making big raised beds, as I am really still not sure of the plans for the garden as a whole and as we change some parts the layout of the allotment will change too. I am thinking now that I really want to make the old allotment come cutting garden feel more like an old walled garden in its design rather than just a grid of rectangle beds. But that's a plan for next year!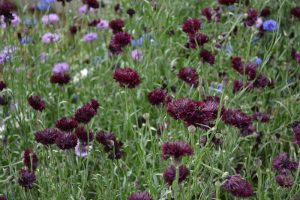 Most of the annuals are plated out now in this area, and it should give me a really good season of flowers for the Summer ahead! I have all my usual favourite annuals – Cosmos, Statice, Sunflowers, Snapdragons, Cornflowers, Calendula, Scabious, Phlox and ornamental grasses, most of which I have bulked up the quantities and variates. New for me this year daily are Rudbekia and Zinnias which I am excited about! I've also just started sowing the biennials such as sweet williams (my FAVES), poppies, foxgloves, lupins and lunaria etc, but as it's quite hot now I have moved them to sheltered stands outside in a shady spot by the stable where they won't get dried out and frazzled through the glass.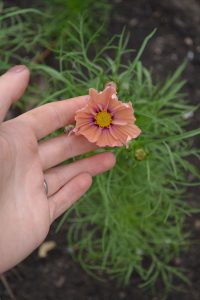 The weeding surprise surprise, continues. And this time a whole section around the house has come to life! It's a large area and apart from self seeded marigolds and three overgrown fuchsia's, there is not a single plant – just big old rampant weeds!! The Fuchsia bushes are now ripped out which took a good bit of elbow grease, boy those stumps were in good and proper! And now we have cleared it I have decided it would be a really good spot for a lovely big perennial cutting bed. I have started sowing more perennials such as the perennial form of Scabious in lilac and white, aquilegias and echinacea – more suggestions welcome! I'd like some bulbs like alliums and Tulips to mix in too and for the time being until the perennials bulk out will probably fill the gaps with annuals over the next few summers.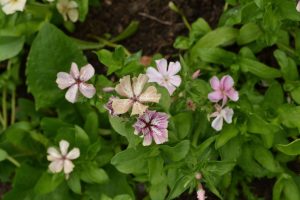 The roses are just starting to do their thing, and although my poor roses have been moved twice in the past year and a half, they seem to be doing just fine on the whole! The only one that is needing some extra TLC is 'The Generous Gardner', a gorge pale pink climber from David Austin. As it is a climber I had to cut it right back for transporting to the rental when we sold our house, then to our new cottage so it is kind of starting again. Lots of rose feed and it should hopefully recover. I added another few roses to the front border too and it is really starting to fill up. The hollyhocks have been the star of the front garden so far though, growing into absolute bushes with their stems towering over me! Typically, the biggest one that I planted front and centre is hot pink rather than the peachy delight the rest of them that I sowed were. There's always at least one rogue seed in a packet! That being said though it is still gorgeous so I can't be mad at it. Will definitely be sowing more hollyhocks soon for next year!!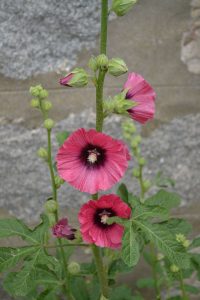 This month the start of the show has been the Sweet Williams, just wow! The bed at the allotment has been flowering it's socks off and the stems are so tall and thick, with big fluffy flower clouds on top of them – I'm just obsessed!! We've also had the Autumn sown snapdragons, cornflowers and stocks and the outdoor ranunculus extending their season beautifully! We've also ben enjoying strawberries from the garden, which is a bit of joy every morning! We brought the plants with us from our last garden and just now they are in a couple of large wooden planters but we plan to build in a drystone bed for them. I'm excited for July in the garden. The flowers are looking promising, and it's always so much fun when the bounty really gets going! After all the hard ground work in the garden so far this year, and there's been A LOT of graft, I am going to lap up the lovely harvests, creating in my dreamy workshop and just start really enjoying the garden and all that it gives us!
Hollie x