Allotment Diaries: March 2021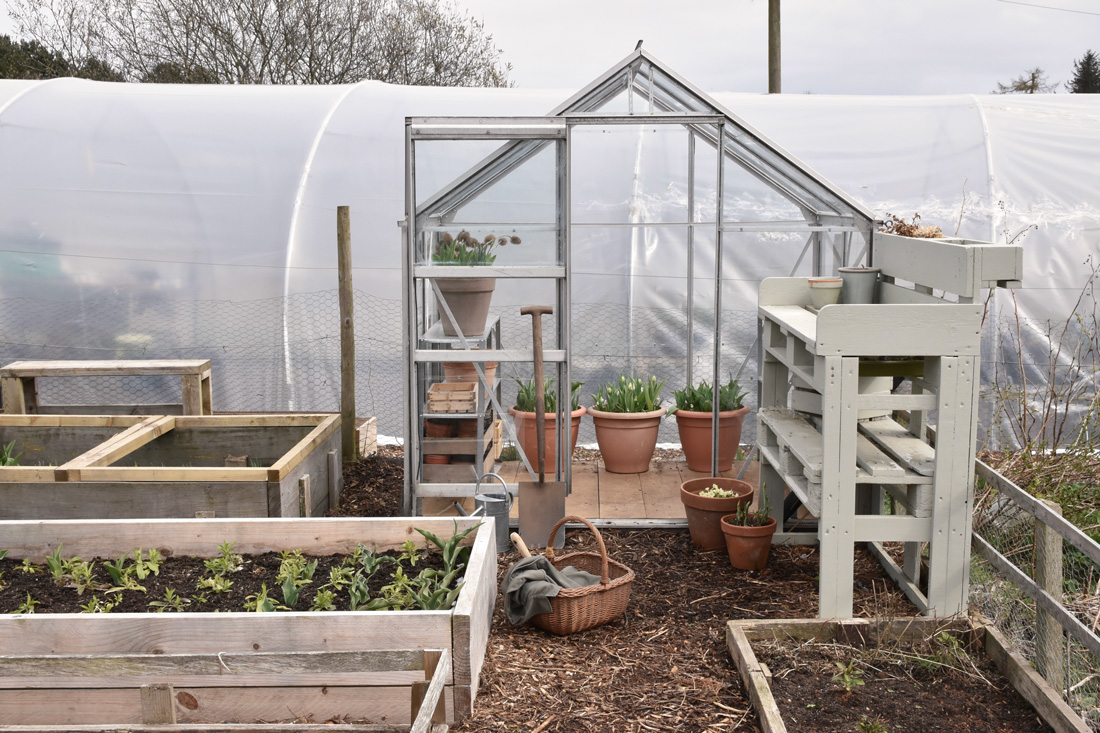 We welcomed March with open arms after a long and cold winter, but sadly it's not been quite as hot and sunny here as it was this time last year! Although we've has a few sunny days overall it's still feeling cold and rather wintery. There are however buds on the trees and lambs in the fields so we are calling it Spring!! The first daffodils and Anemones have bloomed, and what a joy they have been! It's officially flower season and I could not be more excited!! And with the first flowers, I officially launched my flower studio and cutting garden open for business!! It's been two years of ground work in the making, since I decided to go back to studying full time gain my floristry diploma! Since graduating I've been working in a busy florist in Aberdeen and learning how to grow cut flowers, but now it's time for me to go for what I've been working towards!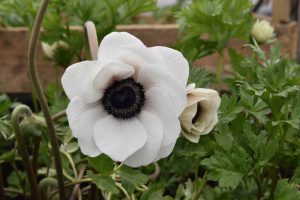 The days of March have been filled with seed sowing on an epic scale, with the greenhouse at the cottage now at maximum capacity! Its where I've been doing all of my seed sowing this year, germinating things in there or starting them off inside on the heat mat before moving them out. Having a greenhouse at home has allowed me to tend to the seedlings morning and night and it has been so much easier and more successful than having them over at the allotment! It's just been such a time saver to be able to nip outside whenever I need to and means I've been able to give them such better care! It's been a huge learning curve as having a greenhouse at home wasn't even planned this year, but I couldn't be more grateful at how it's worked out! It means I can also harden off the baby plants here then when it's time to plant them out can take them over to the allotment to get them in the ground!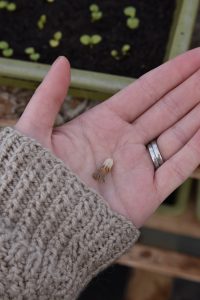 In the polytunnel the Anemones have started to bloom and they are even more incredible than I anticipated!! Every day another one seems to be waking up meaning I've been getting a steady flow of them for bouquets and arrangements which is pure unmatched joy!! The ranunculus are further behind but the very first buds are appearing now, so shouldn't be long now! The greenhouse Anemones are flowering away happily too, but in all honesty their planters are taking up far too much room in there! In an ideal world I'd have them all in a large bed in the polytunnel to allow more room for seed trays in the greenhouse, but as the polytunnel at the allotment is a shared space it's already full. I already have my thinking cap on to work on a plan for next year!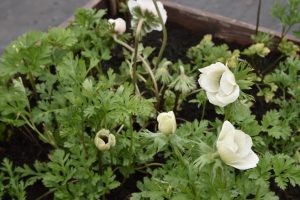 The plot itself is looking so good and is well and truly ready for growing season!  The beds are bursting with tulips that are only a few short weeks away, and the biennials and perennials planted last year are waking up! To have it already planted with Autumn sown bulbs is so exciting, as it already looks like such a productive plot and it really feels like I'm utilising every inch of growing space! I planted some big pots with extra bulbs of muscari and tulips in my little allotment greenhouse over winter, and am amazed that they are a few weeks ahead of my outside plantings! I'm definitely going to over winter more bulbs under the protection of the glass next year as it's given me an early harvest weeks before I expected!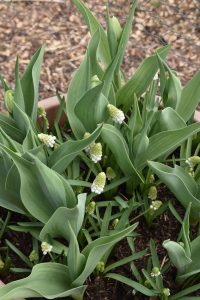 April tends to be the month the Spring really gets going around here, as the tulips and trees burst into life! The lighter evenings are here and what a difference they are making already. The thought of those warm summer nights at the allotment is almost too much! I've still got plenty more seeds to sow over the next month, and it will be time to pot on the first sowings that will soon have outgrown their trays so it really will be a greenhouse production line. The flower harvests have begun and they are just going to get bigger and better, so my flowers will be keeping me nice and busy! We will also hopefully be getting the keys to our new house which includes a garden space we'll turn into a cutting patch and an old stable from the early 1900's which will become my flower studio!! A whole lot of excitement!! We have a lot of work to do in all areas, it's a full renovation project for sure, but I am just so excited to get those keys and get stuck in!!
Hollie x