Five Easy Annual Cut Flowers to Grow From Seed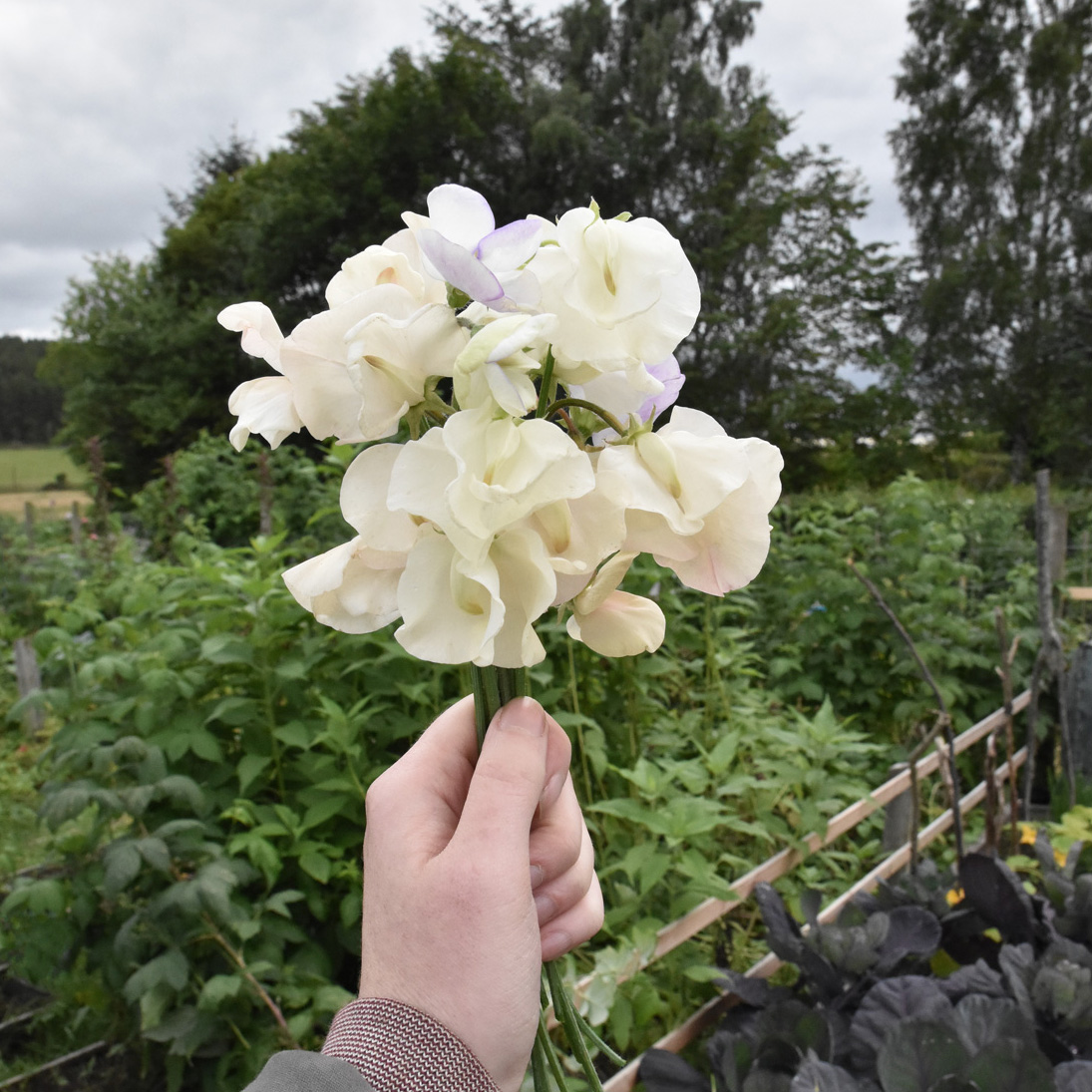 It's time to sow your annual flowers! For the cost of just a few packets of seed, you can reap the rewards all Summer long in the form of beautiful flowers to fill both your garden and your home with! Annual flowers are started from seed in Spring and with a little bit of love will grow into beautiful blooms in time for Summer. It makes perfect sense to grow flowers in your garden that also work well as cut flowers meaning you get the best of both worlds in one swoop so to help with your selecting, I've rounded up my top five easy annual cut flowers to grow from seed in one handy guide! Tried and tested by me, I've selected my favourite cut flowers and variates which are both incredibly easy to grow and are great for cutting, producing flowers that just keep coming the more you cut throughout the season!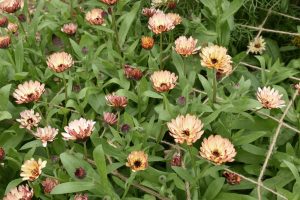 Calendula – Sunset Buff
Calendula are a wonderful cut flower with an excellent vase life, and are also one of the easiest flowers that you can grow from seed. They were one of the first things I ever grew when I really didn't know what I was doing, and I've loved and grown them ever since! They grow incredibly fast and have an excellent germination rate so are a must have for your cutting patch! Continue to cut and they will continue to grow new flowers for you all summer long. At the end of the season they go to seed in abundance, meaning you can harvest them by the pocketful and you'll never have to buy them again!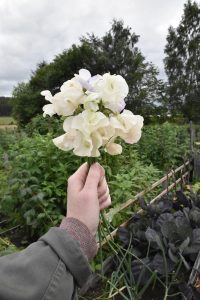 Sweet pea – Champagne Bubbles
One of Britain's most loved annuals, the humble Sweet Pea is another hard to beat flower for both garden impact and cutting! The more you cut the more they bloom and they are very easy to collect seed from so you should certainly never have to buy them again. I love sweet peas in the palest ice cream hues, gathered in bunches just on their own and dotted all over the house! Soak your Sweet Pea seeds for a few hours before you sow them to soften the shell which will give them the best chance of success. They are very easy to grow and look just wonderful in the garden growing up a fence or wall!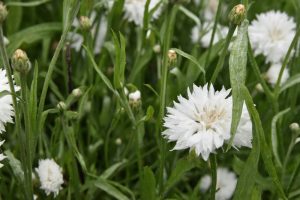 Cornflower – Classic Romantic
A beautiful flower for cutting that the pollinators absolutely love in the garden, Cornflowers are another super easy to grow annual that will bloom and bloom for you. They have a great vase life and also dry very well meaning you can preserve them to enjoy long after their season is over! The germination rate is excellent meaning you'll have enough Cornflowers to fill any gaps in your garden and will be able to harvest them by the bucket load. A great one to grow for any gardening beginner!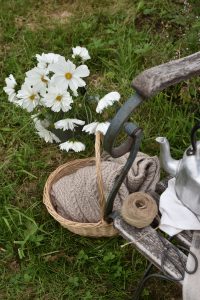 Cosmos – Fizzy white
Cosmos are one of the most productive cut flowers that you can grow from seed. They are a beautiful garden plant giving height and volume in situ, but best of all they are a brilliant cut flower! The more you cut the more they will grow, providing you with their beautiful blooms right into the Autumn! They have an excellent vase life and have extra long stems for a tall vase or arrangement. They also happen to be one of the easiest flowers to grow from seed with one of the best germination rates around. A very hard to beat annual and a must have for your cutting patch, grow them once and you will be hooked!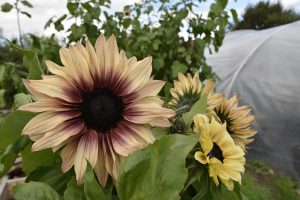 Sunflower – Magic Roundabout
Sunflowers don't just have to be bright yellow, there are some incredibly fabulous variates out there in everything from blush pink to the deepest red. My favourite though is Magic Roundabout which has the most incredible ombre petals and is an absolute showstopper! They grow incredibly tall and are an amazing cut flower with huge stems that are perfect for big bouquets. They are so easy to grow from seed and germinate in a matter of days! Making these ones extra special is their ability to keep giving you flowers the more you cut, thus earning a well deserved spot in your garden!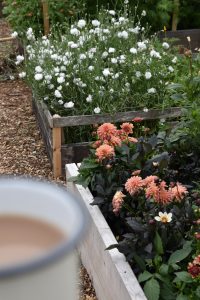 There are hundreds upon hundreds of annuals to choose from with something for everyone out there. Once you grow flowers from seed you really will never look back! Happy growing!!
Hollie x