DIY Foraged Spring Wreath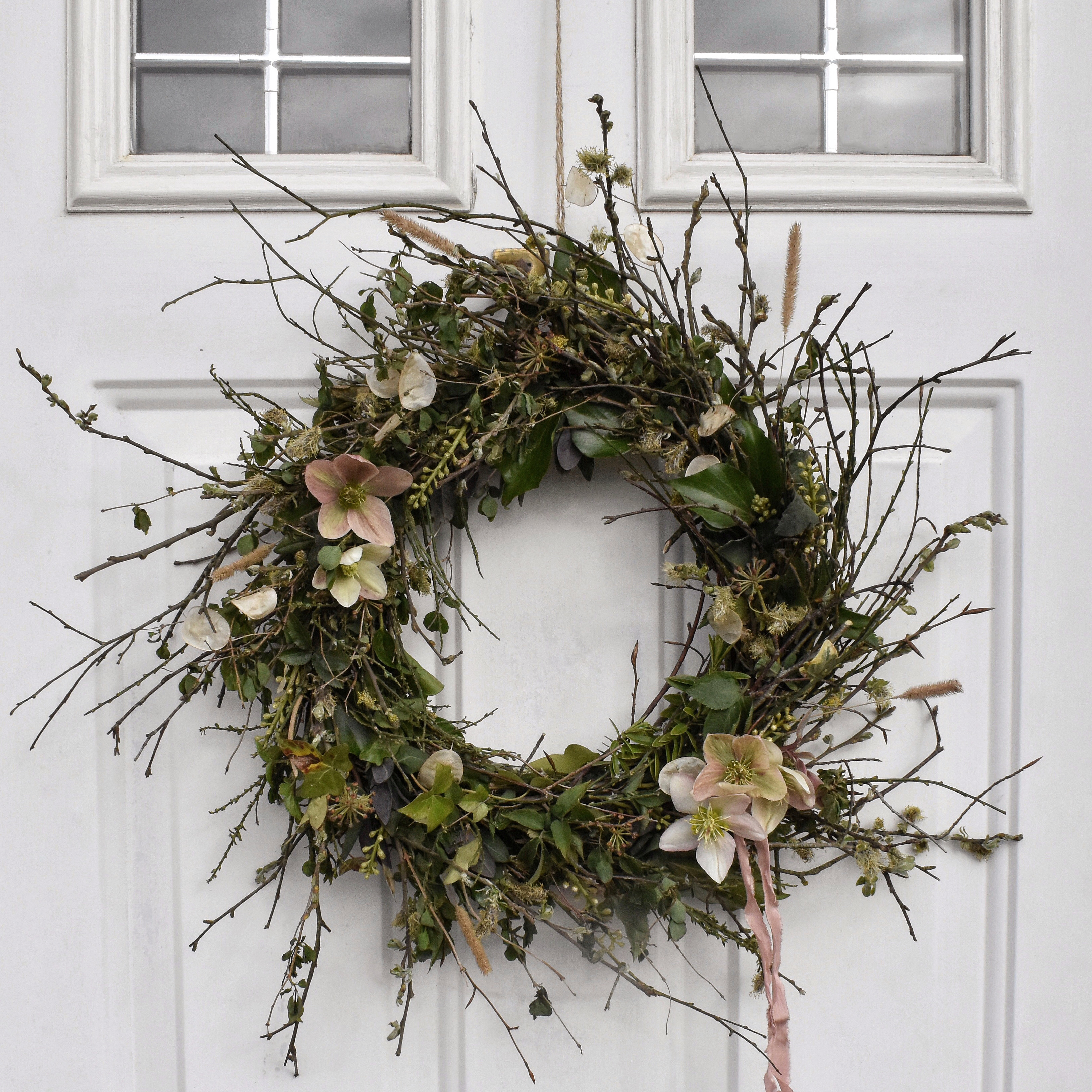 A wreath is certainly not just for winter, I absolutely love making them to adorn my front door throughout the year! Spring is a particularly lovely time to do some decorating and get in the Easter spirit, so it's the perfect time to get foraging and create a seasonal Foraged Spring Wreath! There's nothing like a bit of crafting to lift the spirits, and it really is such a lovely way to spend a few hours. I gathered all the materials for this one on a walk around our house the other day and finished it off with a few beautiful blush pink Hellebores that I grew in my garden. It's full of twigs and branches which I just love for a more wild and natural look, and below I've shared a simple tutorial so that you can make one too!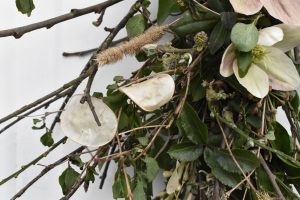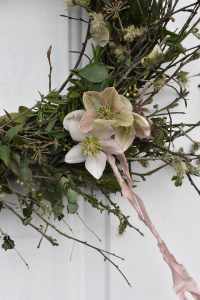 You will need:
One basket full of foraged materials makes one medium sized wreath. Use a good mixture of different branches, twigs and foliages for texture. Forage mindfully taking just a little from any particular area – my basket was filled a little at a time over the course of an hour long walk!
A few flowers
A metal wreath ring
Moss – foraging this is illegal so buy some good quality moss online!
Natural twine
Florists wire
A length of ribbon
Step 1. Lay your metal ring out on a flat surface and tie a piece of twine tightly to your metal ring leaving the other end loose. Scrunch up a ball of moss tightly and place on top of the metal ring and secure by winding the twine around the ring, securing the moss and ring tightly together. Continue by adding small lengths of twine and adding moss section by section.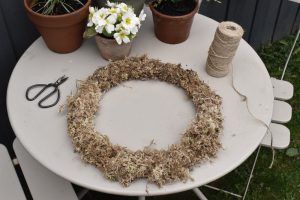 Step 2. Lay out your different types of foliages and twigs so that you can clearly see your materials. Select a few pieces from each of your materials and bunch them together so that you have a small bunch. Hold the bunch from the bottom and use florists wire or twine to secure onto the mossed ring. Repeat this by making and adding further small bunches of foliage, placing on top to hide the wire of the previous section and alternating the position on the mossed ring to ensure you are covering the whole wreath.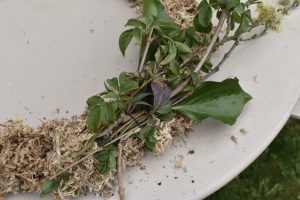 Step 3. Continue the whole way around the wreath until you have covered the whole ring. If you have any gaps or can see any wires, just create some more bunches and add in some extra pieces to fill them in.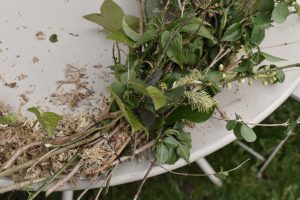 Step 4. Choose your finishing flowers and position them into the wreath, wiring them into position as discretely as you can. You could group them together in one or two places, or you could even have five flowers evenly spaced right around your wreath! To finish add a piece of ribbon or bow to enhance your flowers.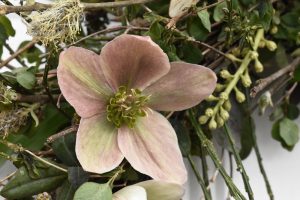 Step 5. Hang your Foraged Spring Wreath with a piece of ribbon or twine by either making a loop around a section of the metal ring from behind, or tying right around the wreath. Finish with a spray of cool water and leave to hang in pride of place on your door this Spring!
Happy wreath making, and Happy Easter!!
Hollie x