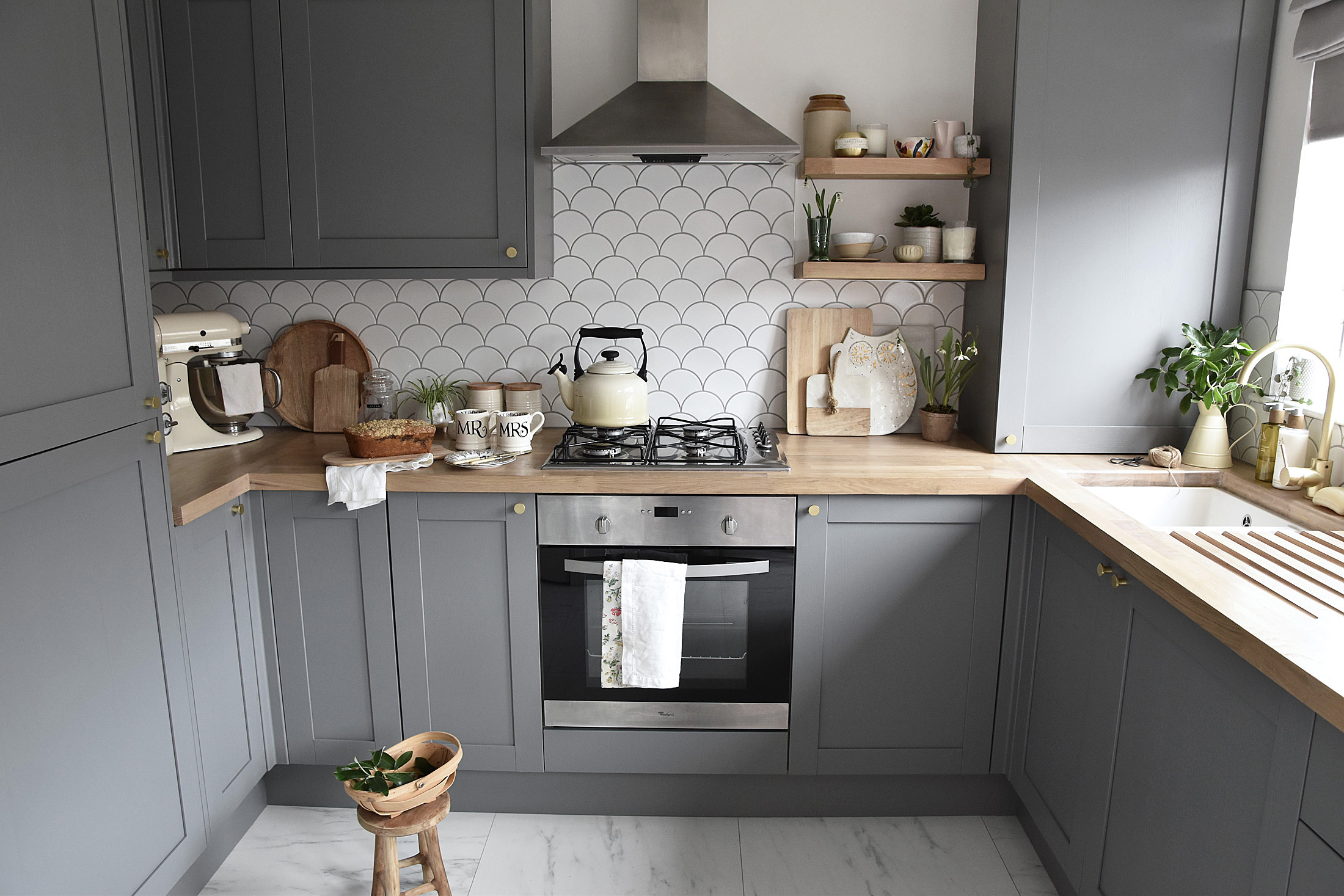 Finally with a little extra time on my hands this week, I've got round to taking some photos and posting about our new kitchen! We actually started our new kitchen renovation last Summer, but once it was fitted we had a string of unreliable tilers – two who failed to turn up and left us hanging, then one who done a complete botch job then ran away never to be seen again. We had to get the tiles in our beautiful new kitchen completely removed and redone which was a massive job, but the new tiler made such an excellent job and it was the biggest relief for our kitchen renovation to be complete at last!!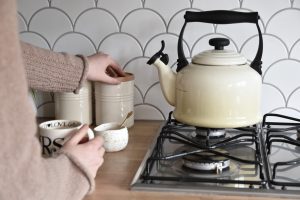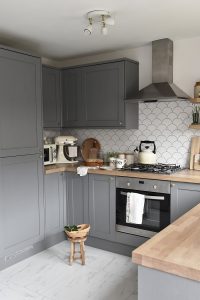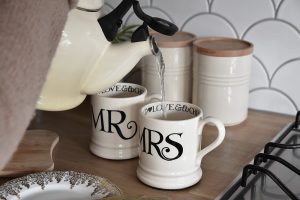 The problematic tiles were of course my choice and I lost count of the amount of times, particularly after the botch job, I heard my husband asking why we couldn't just get a simple metro tile. But I had my heart set on them and was determined! They are a little nod to one of my favourite art deco patterns and I just love how they look with the rest of the kitchen, well worth every heated discussion!!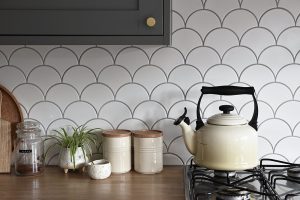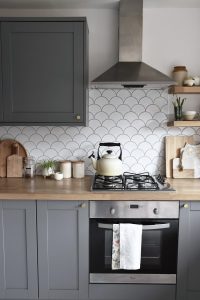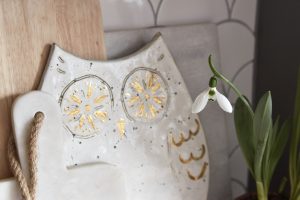 Our kitchen is from Howdens and I am absolutely in love with it!! We shopped around for kitchens but felt that the quality, styles and choices at Howdens were exactly what we were looking for. Definitely the first place to look if you are in the market for one! Buying a new kitchen is such a big decision as it is a big upheaval, investment and commitment and it's something you're going to want to both have and love for years to come. We always knew we wanted a traditional style kitchen with grey cabinets, wooden worktops and brass fittings but it was fine tuning our decision that was the hardest part! Howdens have the most beautiful range of styles and even a few different shades of grey to offer with lots of different options and combinations possible. In their showrooms you can mix and match different options to see exactly how they are going to look together.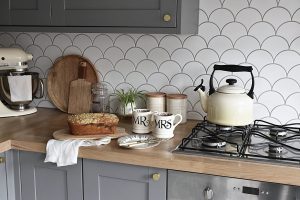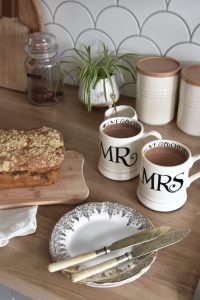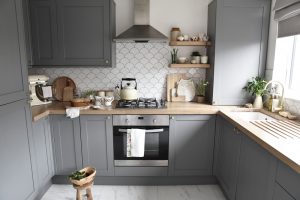 After much deliberation we decided on the 'Fariford' shaker style cabinets in the colour 'Slate Grey', the solid oak worktop and brushed brass fittings. I always find it a bit nerve-wracking once you've made a big interiors decision like that incase it doesn't look quite how you've pictured it once it's in, but everything came together just as I hoped and the tiles have completed the room just perfectly!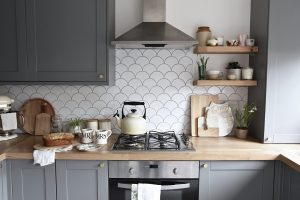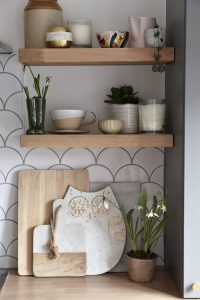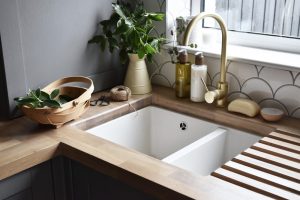 We had some leftover oak from the worktop so our kitchen fitter made us two little shelves to fill with trinkets and plants! I ordered various brass brackets to hang them with but after none of them looked quite right I held them up to realise that having them floating was actually going to work! We went for cream for the finishing touches such as the microwave, toaster, kettle and accessories to match perfectly with my cream Kitchenaid Mixer. Overall it's a calm space with a muted colour palette and it makes me the happiest little baker on the planet!! I am just in love with our new kitchen and it is now my firm favourite room in the house by a long shot. I love cooking, baking, and hanging out in there for hours on end!
What do you think?!
Hollie x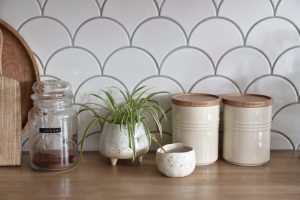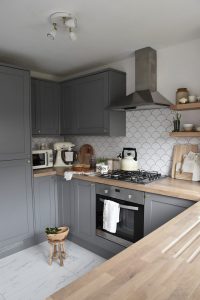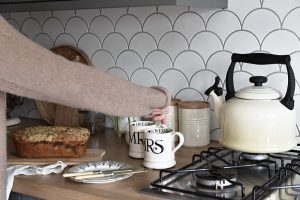 Kitchen: Howdens
Tiles: Porcelain Superstore
Ceiling Light: John Lewis
Mixer and toaster: KitchenAid
Kettle and storage jars: Le Creuset
Wooden boards: H&M Home
Owl board: Anthropologie
Mr and Mrs mugs: Emma Bridgewater
Soap and Candles (gifted): Arran Sense of Scotland