Flower Crown Making with Jo Malone
Last week I headed along to Jo Malone's beautiful Aberdeen store for an evening of flower crown making to celebrate their new limited edition Blossoms Collection. Local florists XOXO led the workshop and taught us how to create a gorgeous floral headpiece using blooms which represent the limited edition scents that have arrived just in time for summer. It was the loveliest evening filled with florals and fizz and it was such a treat to learn a new craft!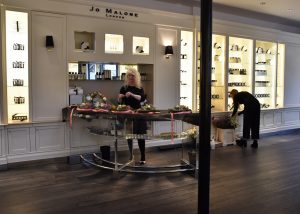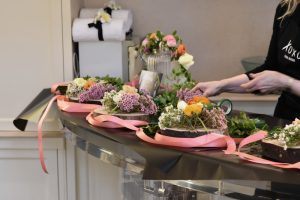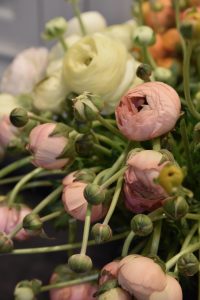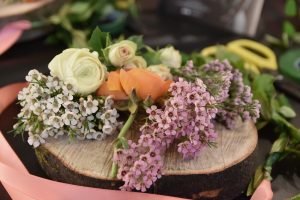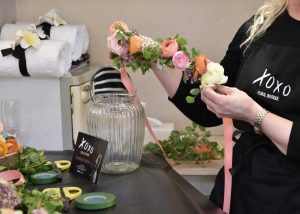 Upon arrival at the store we were greeted with a glass of pink fizz and shown the new collection as the florists got everything ready for the workshop. They had set up a pop up workspace inside the store and had brought along buckets of fresh flowers such as roses, wax flowers and the most beautiful pink and cream ranunculus which looked and smelt absolutely divine! Each participant was given a wooden board bursting flowers and all the tools needed to create a fresh flower crown.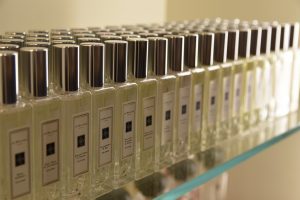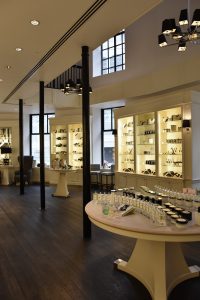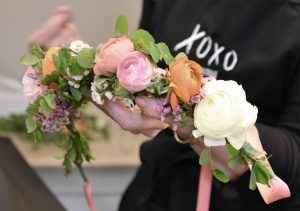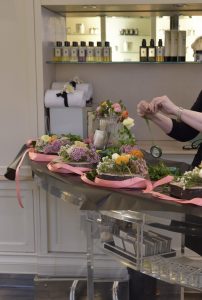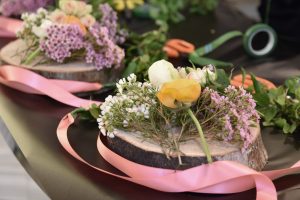 The lovely florists took us through the steps involved and shared tips of how to create our head pieces then it was time for us to get started! We all got stuck right in and began adding foliage and layering flowers to our bands as we sipped on fizz and chatted flowers.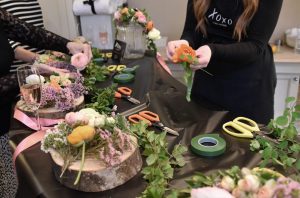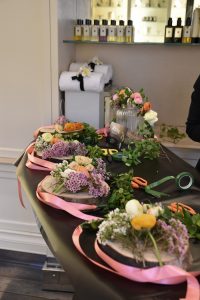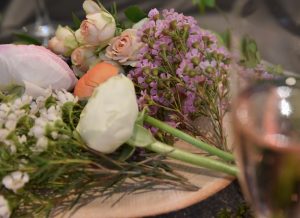 It didn't take long for the flower crowns to start taking shape and even though we were all given the same flowers it was amazing to see how differently each persons crown turned out! They varied in size and style but they were all absolutely fabulous, that is for certain!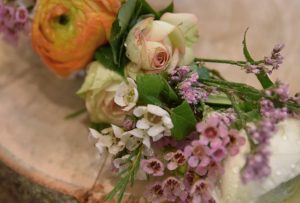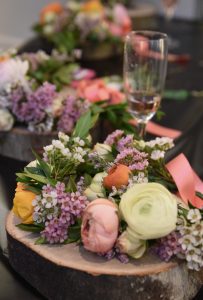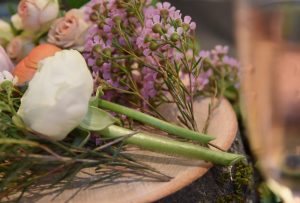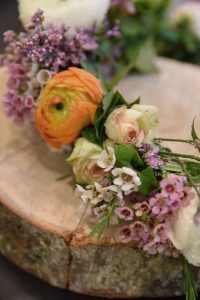 Jo Malone host events like this for everyone to attend throughout the year in stores up and down the country and I already look forward to visiting my local store to attend another one! I was absolutely thrilled with my flower crown and had such a lovely evening creating it. A huge thank you to the lovely ladies at Jo Malone Aberdeen and XOXO Florists!
Have you tried the new collection yet or had a go at any flower crown making?
Hollie x