Apple and Cinnamon Cream Pavlovas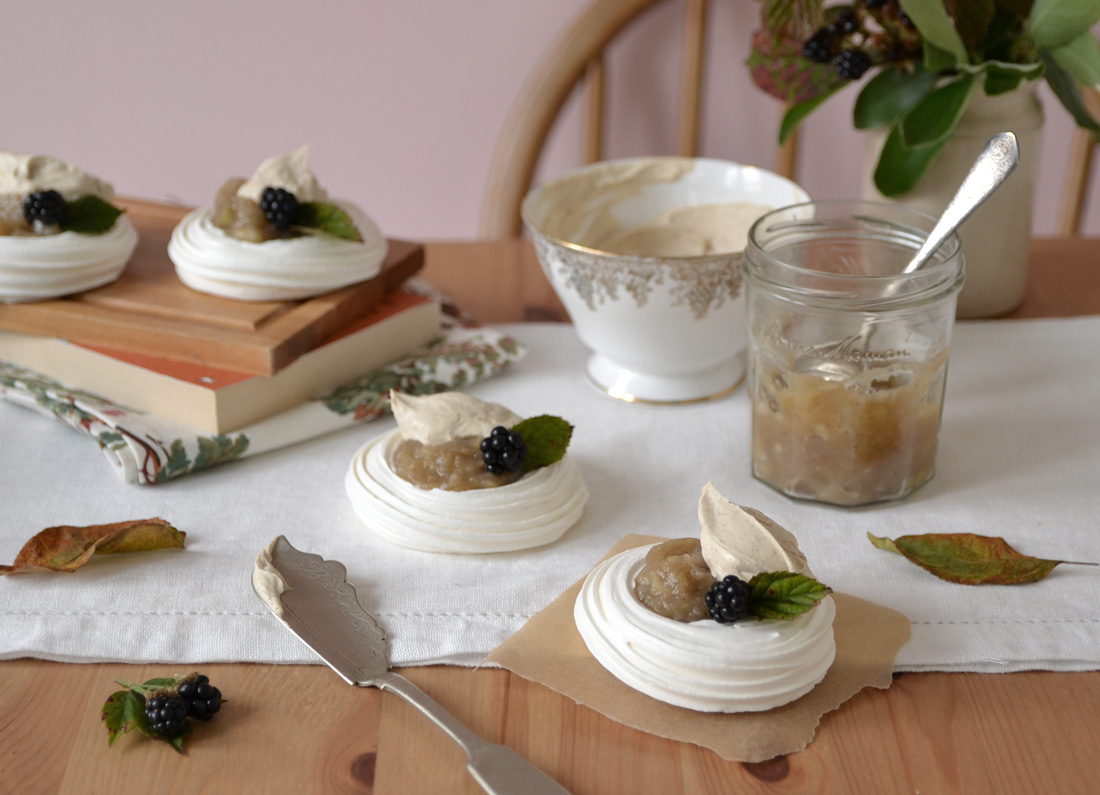 After a long balmy Summer, Autumn has started to creep in and I for one am welcoming it with open arms. It brings with it a bounty of brambles, apples and the want for all things chai and cinnamon spiced. When a gorgeous package full of goodies from one of my all time favourite Scottish brands Walkers Shortbread recently landed on my doorstep I knew exactly what I was going to do with the lovely Meringue Nests, and made some sweet Apple and Cinnamon Cream Pavlovas as a dessert using the flavours of my favourite season. Walkers Meringues have nothing but egg whites and sugar in them saving you the step of making them from scratch yet tasting as though you just have! I won't tell if you don't…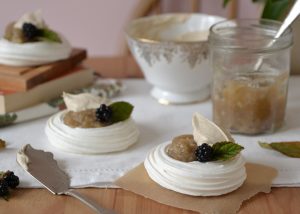 To serve 4 you will need:
4 Meringue nests
For the stewed apples:
3 large cooking apples
2 tablespoons caster sugar
1/2 teaspoon allspice
1 tablespoon water
For the cinnamon cream:
200ml double cream
1/2 teaspoon cinnamon
1/2 teaspoon vanilla extract
2 tablespoons soft light brown sugar
Fresh brambles of berries to decorate
Step 1. Peel, core and chop your apples into slices and place in a pan along with the allspice, two tablespoons of caster sugar and water. Give a stir and place over a medium heat until the water starts to boil then turn down to a simmer. As the apples break down more juice will appear from them but if the mixture gets dry just add a little more water. Simmer for around 5 mins, stirring occasionally until the apples resemble a thicker stewy consistency, then remove from the heat.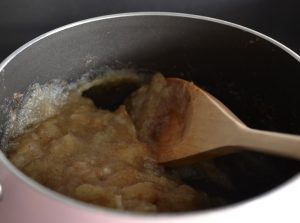 Step 2. Make the cinnamon cream by simply placing the double cream in a bowl along with the sugar, cinnamon and vanilla then whisk together until the cream has thickened to a spreadable frosting like thickness then get ready to assemble your meringues.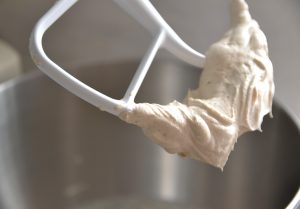 Step 3. Place your meringue nests on their serving plates then fill with a generous spoonful of apple filling followed by a big dollop of cinnamon cream. Garnish with a freshly foraged bramble and serve your Apple & Cinnamon Cream Pavlovas immediately. A quick, easy and delicious dessert perfect for Autumn gatherings for two or for twenty!
Meringues kindly gifted by the lovely people at Walkers Shortbread. Will you be doing some Autumn foraging this weekend?
Hollie x