Strawberry, Elderflower and White Chocolate Blondies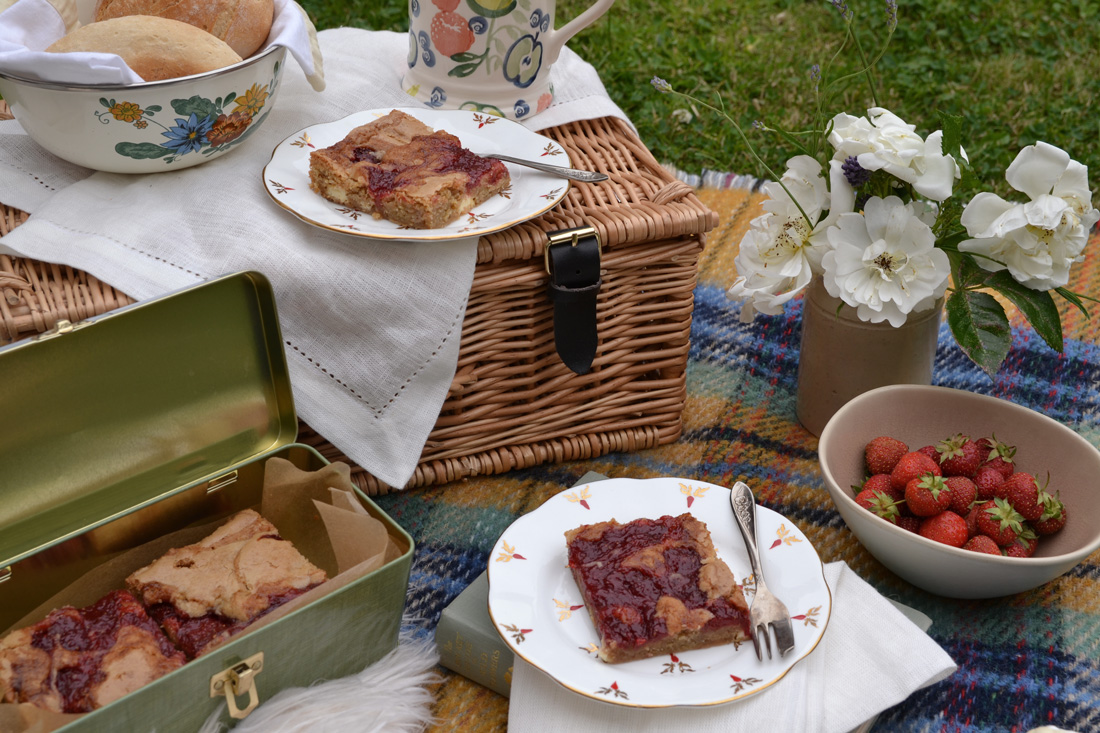 With strawberry season in full swing and pretty glorious weather so far, British Summertime is feeling spot on this year! Baking with seasonal fruits is my absolute favourite so a strawberry recipe is a given around about this time year after year. Perfect for picnics, these gooey Strawberry, Elderflower and White Chocolate blondies are a real taste of Summer with the addition of elderflower and white chocolate taking them to the next level! A little bit too morish perhaps, but if you can't indulge a little when the sun is shining, when can you?!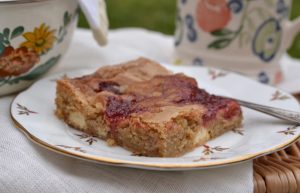 You will need:
For the jam:
300g fresh strawberries, washed, hulled and halved
3 tablespoons caster sugar
65ml Edinburgh Gin Elderflower Liqueur (which is amazing for lots of bakes!)
For the blondies:
200g plain flour
275g soft light brown sugar
175g unsalted butter
180g white chocolate, chopped into large chunks
2 eggs
1 teaspoon vanilla extract
1 teaspoon baking powder
Step 1. First up, make your strawberry and elderflower jam by placing the chopped strawberries, caster sugar and elderflower liqueur into a pan over a low heat. Simmer for around 15 mins, stirring occasionally until it has a thick, jammy consistency then set aside to cool.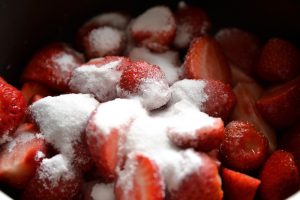 Step 2. Preheat the oven to 180 degrees and line a 9×12 inch baking dish with baking paper. Melt the butter then place it in a mixing bowl and slowly add in the brown sugar a little at a time whilst mixing in a freestanding mixer or with a handheld whisk. Whisk until smooth then add in the eggs one at a time, followed by the vanilla.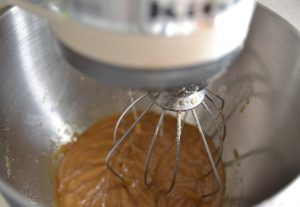 Step 3. Sift the flour baking powder together then gently fold into the mixture until fully incorporated, then stir in the chocolate chunks until they are evenly dispersed.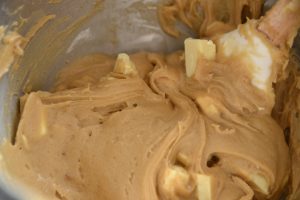 Step 4. Pour the mixture into the prepared dish using a spatula to spread out evenly. Spoon the strawberry and elderflower jam on top, using a knife to swirl it around.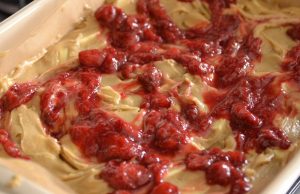 Step 5. Bake for around half an hour, until a skewer test comes out clean and there is no wobble when you give the dish a slight shake. Leave until completely cool before slicing your strawberry, elderflower and white chocolate blondies into squares and packing up for Summer picnics!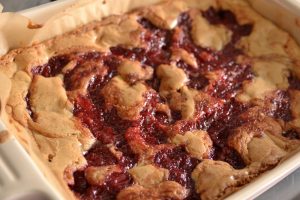 Do you have a favourite strawberry recipe? I'd love to hear! Happy baking and happy picnic-ing!
Hollie x