Cake Stand Bedside Table Upcycle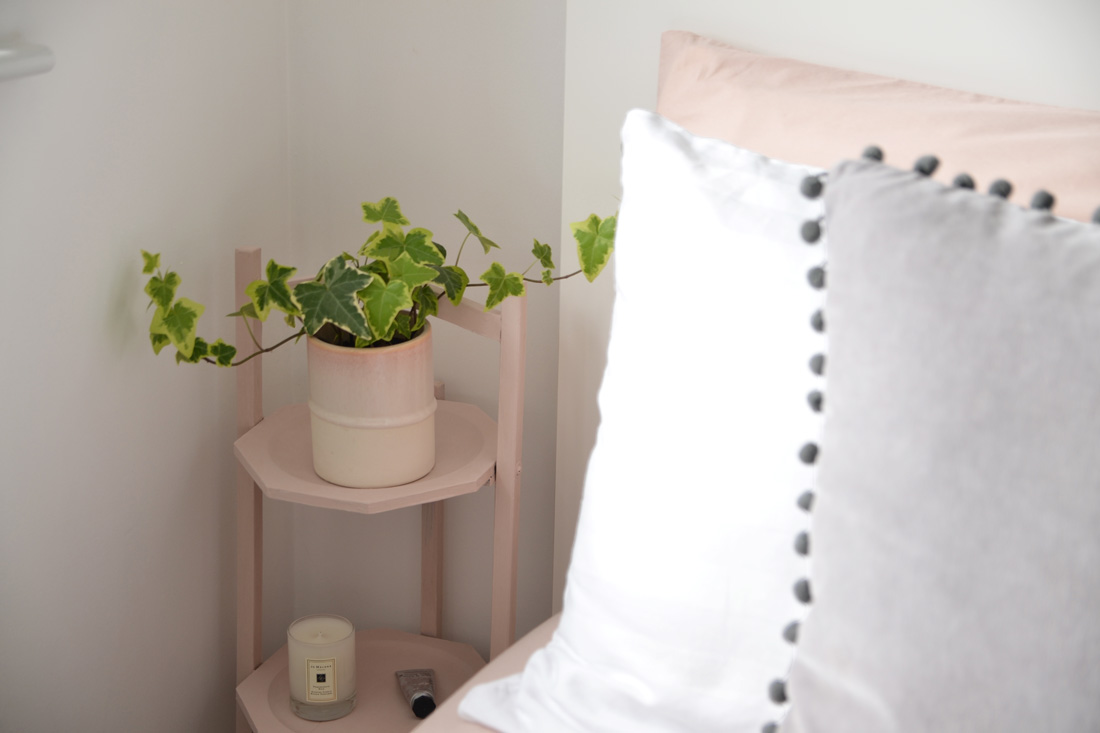 It's amazing how far a £5 charity shop find and some left over paint can go. Take this little cake stand, charming as it was it had seen better days and needed a little bit of a makeover. I had been looking for something to use as a bedside table in the spare bedroom for a while, but as it was just a small corner to be filled, everything that I liked was to big for the space we had.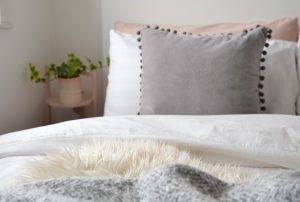 When I spotted this dinky vintage cake stand during a thrifty rummage I knew it was going to be just the thing so it came straight home with me. I didn't have to look very far to find paint at home either, when painting the kitchen I ended up buying ten different shades of pink to try therefore I have a lineup of little pots waiting for the next project! For this I used the shade 'Chalk Pink' by Laura Ashley and a sample pot gave me three lovely coats.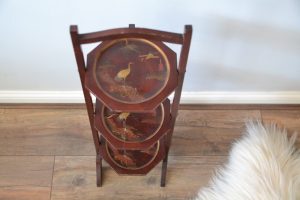 First up I gave it a good wash with hot soapy water before letting it air dry in the sun. Once dry, I laid out a dust sheet and got started. I always like to do any furniture painting outside on those rare sunny days as it is best for any spillage or splashes and speeds up drying in between coats.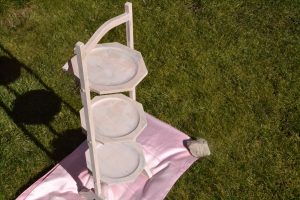 Once all three coats were complete and totally dry, I finished it off by using a lint free cloth to apply a coat of Rust-Oleum Furniture Finishing Wax
 which gives a protective layer and a lovely finish to any painted furniture. As easy as that I now have a lovely little bedside table which fits the space to perfection and is just the thing for popping bits and bobs! It's always worth having a good look around charity shops to see what you can find as it's just so easy to give something a new lease of life and definitely adds a bit of individuality to any room!
Hollie x