D.I.Y Bamboo Cane Blanket Ladder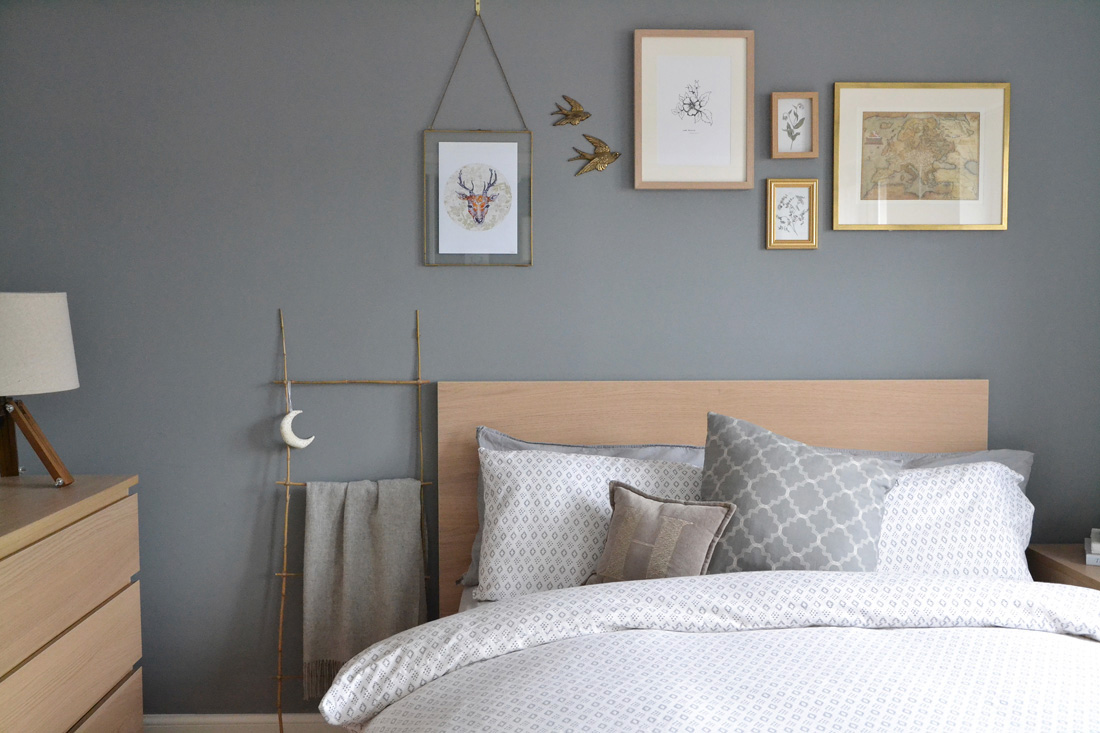 I had been toying with the idea of making a blanket ladder for a while as a nice finishing touch for the living room. It was one of those jobs that I hadn't quite got round to yet and I wasn't sure what I was going to craft it out of, until as if by magic when rummaging in the shed I stumbled across some bamboo garden canes and it was like an actual lightbulb appeared above my head! I was so happy with the result that I decided to make a second one for the side of my bed which I feel has worked wonders in making our bedroom look complete, something it had been lacking a little. Considering I already had everything I needed to make these it was a total thrifty and bargainous D.I.Y, but all you need to do the same can be found for a couple of pounds at any garden centre making it much more appealing to get crafty than to splash out on a pre made decorative ladder.
You will need:
Some bamboo canes, available at most garden centres
Jute twine or string
Strong wood glue, I used Copydex
Scissors or pliers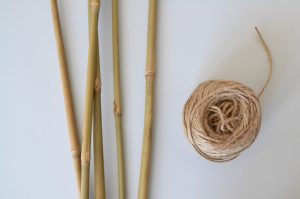 Step 1. Firstly, lay out the two bamboo canes that are going to be your ladder sides on a flat surface and space them apart to your desired width. Take another bamboo cane and measure roughly the length you would like your ladder step to be then use the scissors to make a dent in the cane, before snapping it then neatening up any rough edges with the scissors. Repeat this until you have however many ladder step sticks you are after then lay them on top of your side canes to make sure you have the positioning of them correct.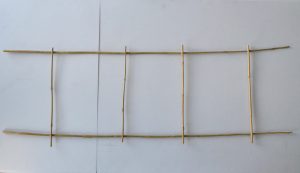 Step 2. Carefully place a little blob of glue where the canes meet to secure them into place. Leave until the glue has dried.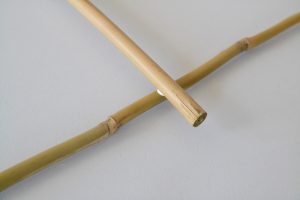 Step 3. Once the glue has dried, cut a length of your twine or string and wrap it around the join in both directions, one after the other until each join is very secure, then tie in a coupe of tight knots at the back and trim the loose ends. Repeat this at each of the joins making sure they are really tight.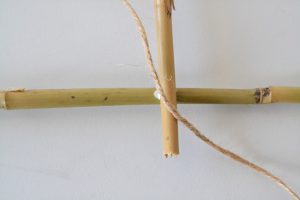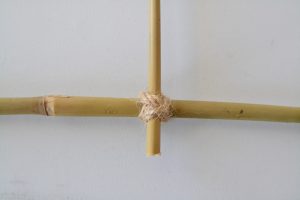 Step 4. Pop your ladder against a wall, throw a blanket on top and your D.I.Y decorative blanket ladder is complete! They really are amazing at adding instant cosiness to a room and I absolutely love how they turned out!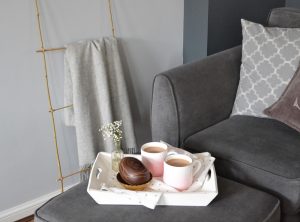 So get out to that shed and see if all you need is lurking there too just waiting to be salvaged into something lovely for your home!
Hollie x