Lemon and Elderflower Gin Cake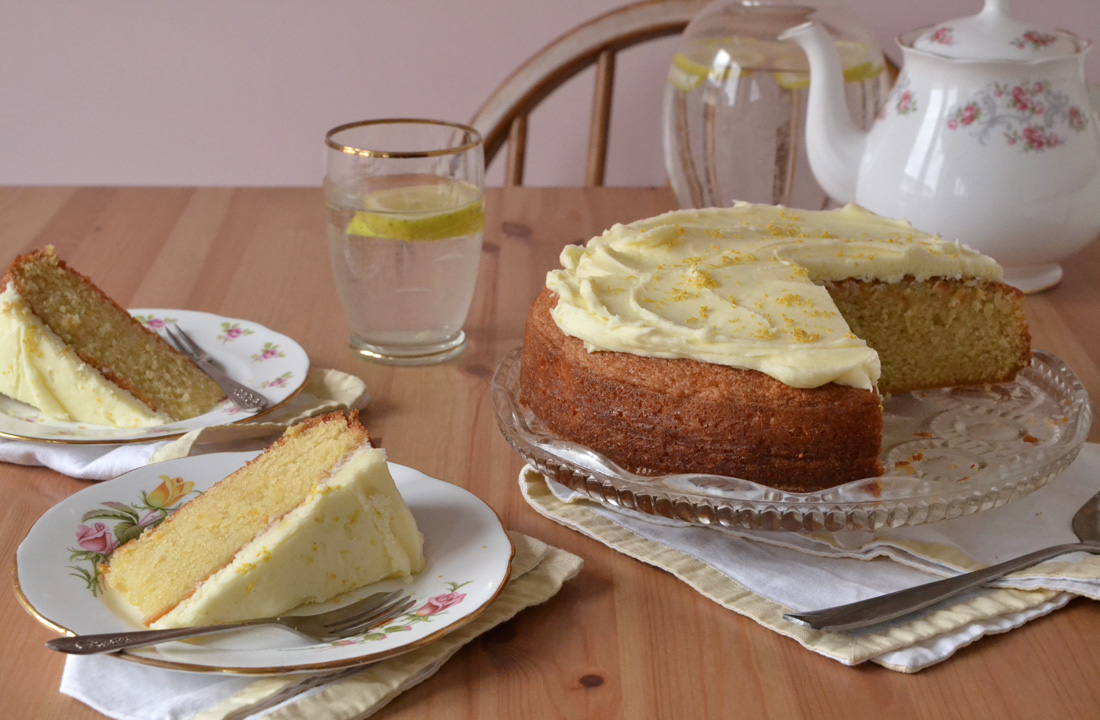 In this weeks organic fruit & veg delivery were two big juicy lemons, and as soon as I spotted them I knew a lemon sponge was a must in an effort to bring the taste of spring into the kitchen. Spring is yet to make an appearance up here, and it feels as though it is running pretty late this year as the end of March fast approaches and there is still snow on the ground and freezing temperatures. I'm all for embracing the seasons, but it's got to a point now where I'm craving some sunnier flavours which is where the lemon and elderflower come in. This cake is a twist on a classic lemon drizzle which is perfectly paired with a little kick of my favourite elderflower liquor by Edinburgh Gin. It's a surprisingly easy bake and is perfect 
for Easter Sunday gatherings!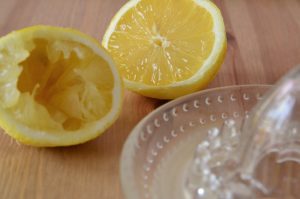 You will need:
For the sponge:
200g unsalted butter, softened
250g caster sugar
250g plain flour
1 tablespoon baking powder
3 eggs
2 unwaxed lemons, zest
100ml milk (I used oat)
For the syrup:
100g caster sugar
juice of two lemons
1 tablespoon elderflower gin liquor, alternatively you could use elderflower cordial
For the frosting:
240g icing sugar
100g unsalted butter
2 tablespoons syrup
A sprinkle of lemon zest to decorate
Step 1. Preheat the oven to 180g and line a 20.5cm cake tin with baking paper. Place the softened butter and caster sugar into a bowl, then add the eggs. Mix in a freestanding mixer or with a handheld whisk until the mixture is incorporated.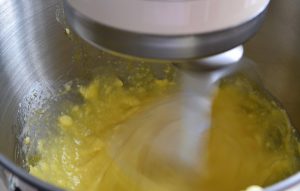 Step 2. Sift the flour and baking powder into the bowl, then wash the lemons before using a fine grater to grate the zest into the mixture, then set them aside to use later. Carefully pour the milk into the mixture then mix with your mixer until everything is well incorporated and the mixture is smooth. Pour into your prepared cake tin and bake for about an hour, until a skewer tested comes out clean. Set aside to cool.
Step 3. When your cake is in the oven, you can make the infusing syrup. Juice both lemons that you set aside earlier, and put the juice into a pan along with the caster sugar and elderflower liquor onto a low heat, continuously stirring until the sugar has melted. Set aside to cool.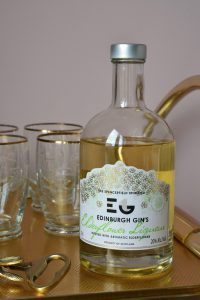 Step 4. When your cake has cooled, it's ready to be infused and iced! Insert a skewer into the sponge in evenly spaced distances, then using a jug carefully and evenly pour the syrup over to infuse your cake. Keep two tablespoonfuls aside to add into the frosting mixture. Make the frosting by mixing together the icing sugar and softened butter until they resemble fine breadcrumbs. Add in the syrup and mix again until the frosting is smooth and thick. Lather it on top of your sponge with a palette knife and finish with a sprinkle of lemon zest before serving up for the perfect Spring afternoon treat!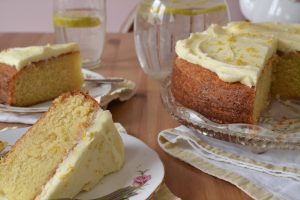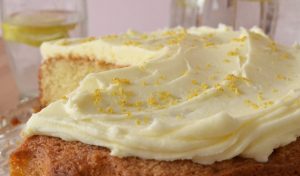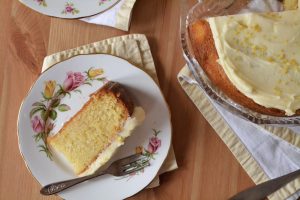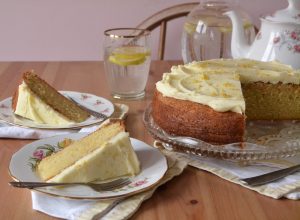 Recipe an adaptation from Great British Bake Off book lemon sponge. Do you have any bakes that get you in the mood for Spring?
Hollie x