Afternoon Tea at Three Sisters Bake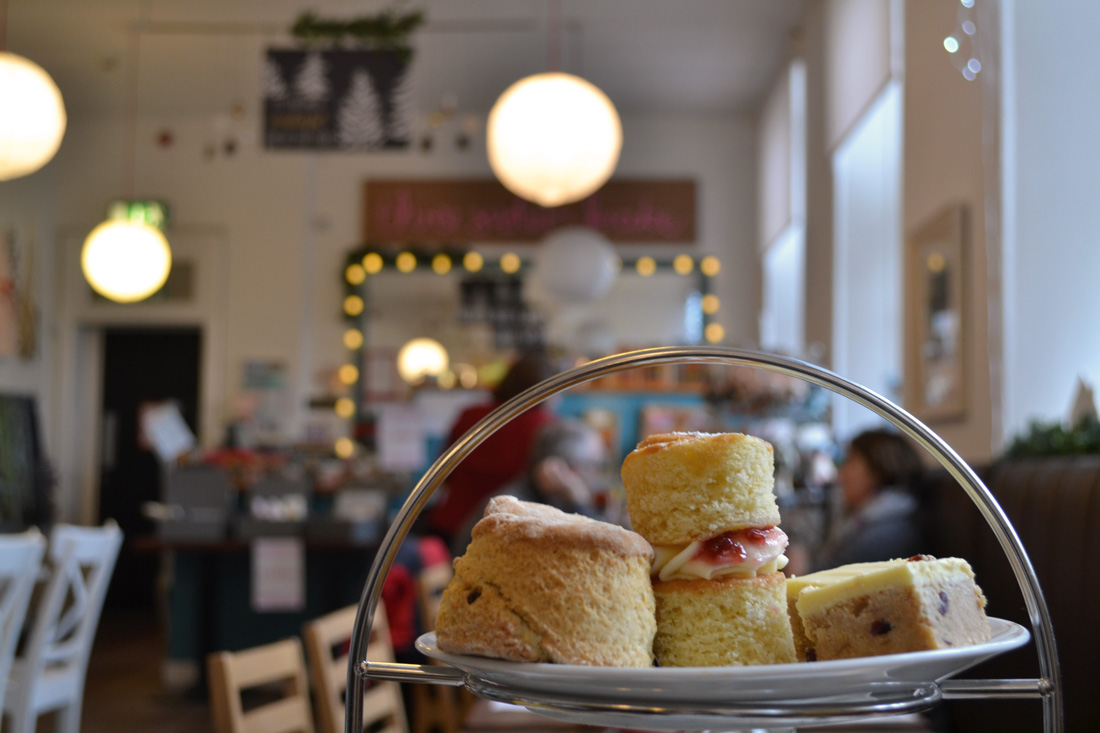 Tucked away in the idilic countryside setting of Quarriers Village lies one of two Three Sisters Bake cafes. Run in a stunning building which was once an old school as part of the historic village, Three Sisters Bake serves brunch, lunch, and the most incredible cakes and afternoon teas- one of which I won in a competition so a few days before Christmas my sister and I headed along for a day of festive feasting.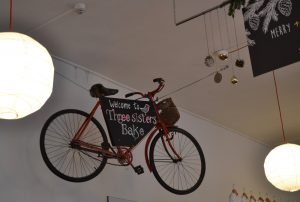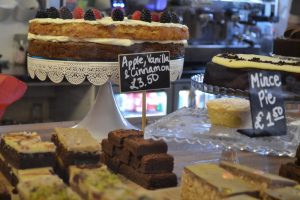 The cafe always has a great atmosphere and as soon as we stepped inside we were greeted with glistening christmas lights and the mouth watering smell of freshly baked mince pies, all adding to its already cosy vibe. As we were taken to our table I couldn't help but scope out the ever-changing cake cabinet, bursting with an array of every festive bake you could imagine! One of everything, please. We were brought a lovely big pot of tea and then the festive afternoon extravaganza could begin!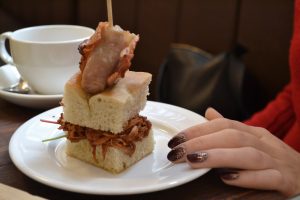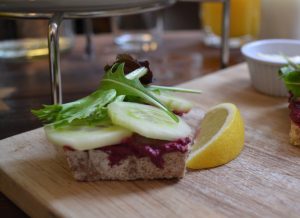 Up first were festive focaccias, the vegetarian option for me being brie, rocket and chutney with a delicious veggie stuffing on top whilst Jade had the traditional Christmas dinner version. Following that were some delicious open sandwiches on home baked bread topped with beetroot humous and salad, added salmon for Jade! Our tastebuds were totally tantalised- and we hadn't even started on the three tiered cake stand of heaven yet!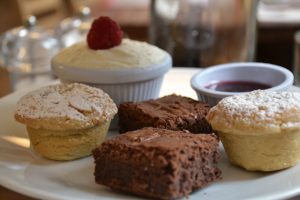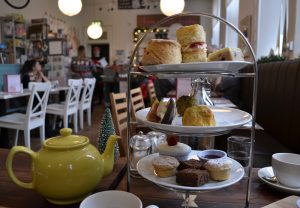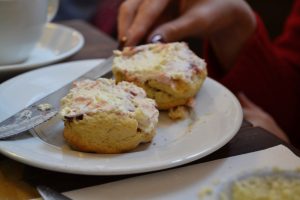 Where to start! The juiciest fresh figs stuffed with goats cheese alongside sage stuffing and quinoa balls on the savoury tier, then a wee food break to make sure we didn't overdo it before we got to the sweet treats! As a vegetarian of over ten years- long before quinoa and tofu were trendy, I've had to settle with a plain old cheese sandwich many a time, but here at Three Sisters Bake the veggie option was far from just an afterthought and the effort put in to create delicious vegetarian alternatives shows, making me so unbelievably happy and being a fine example of how their cafes really are for everyone!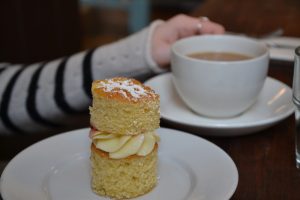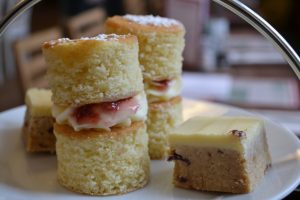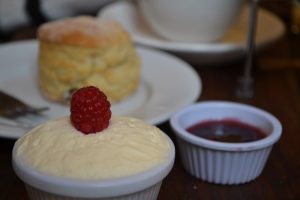 Ready for more, and my personal favourite part, we moved onto the remaining plates which were filled to the brim with freshly baked goodies! Fluffy warm scones ready to be slathered with cream and jam, the lightest butteriest individual Victoria sponges, spiced mini mince pies, gooey chocolate brownies and white chocolate and cranberry slice. We sat for hours, catching up over endless pots of tea grazing away at our luscious afternoon tea. Three Sisters Bake pride themselves on always using fresh, seasonal ingredients and it shines through in every bite they serve. We left with our bellies full, hearts happy and feeling oh so festive! What better way to spend a winters afternoon with your sister?
Huge thanks to Three Sisters Bake for our delicious day out- we are already planning our next visit!
Hollie x