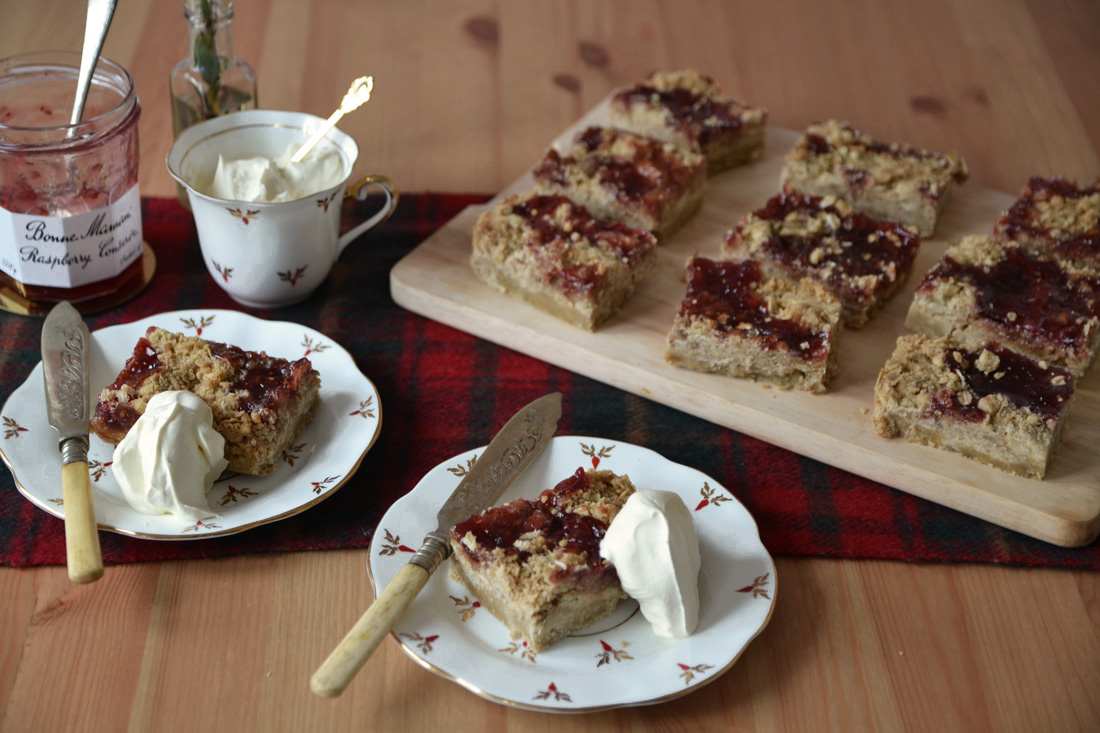 When thinking of a bake for Burns Night this year looking at Scottish inspiration, both shortbread and the traditional dessert Cranachan sprung to mind. After a little experimenting I combined them both together to create these heavenly oaty Cranachan crumble bars. A buttery shortbread base topped with a crumbly oat and raspberry jam melt in the mouth layer, they make a great dessert served with a dollop of whisky cream for a real Burns Night kick!
You will need:
For the base:
360g plain flour
200g unsalted butter, softened
180g soft light brown sugar, sifted
For the topping:
200g plain flour
200g unsalted butter, softened
250g soft light brown sugar
1 tsp baking powder
140g oats
pinch of salt
300g good quality raspberry jam
To serve:
300ml double cream
A whisky shot of your choice!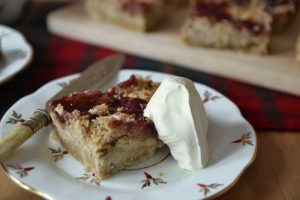 Step 1. Preheat the oven to 180 degrees and line a large baking tin or dish with baking paper. Sift the sugar for the base into a bowl to remove any lumps then cream the sugar and the softened butter together in a freestanding mixer with the paddle attachment, or with a handheld whisk. Once fully incorporated, sift in the flour and mix by hand until it all comes together into a dough.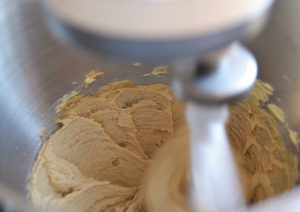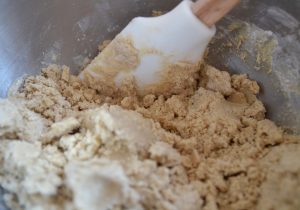 Step 2.  Tip the mixture into the prepared tin using the back of a spoon to smooth it down and press it into the corners. Bake for 12 mins then remove from the oven before adding your topping.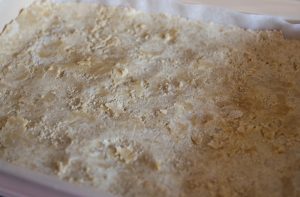 Step 3. To make your topping sift the flour, baking powder and salt into a bowl then add the softened butter. Mix together using the paddle attachment, or rub together by hand. Once everything has combined into a crumbly mixture, sift in the sugar and add the oats mixing again until fully incorporated.
Step 4. Pour the mixture on top of the shortbread base and use the back of a spoon to evenly cover it over. Dollop the jam on top of the oaty layer then pop in the oven for around 30mins, until the top has turned golden. Once ready, you can carefully portion it up and serve warm along with the cream or leave for a few hours until completely cool before slicing up into bars.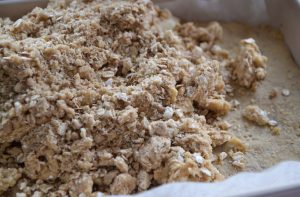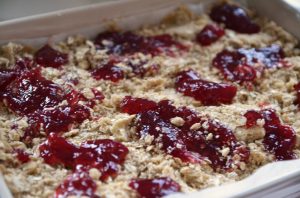 Step 5. To make the whisky cream simply add the cream and shot together and whisk until it becomes thick and fluffy. Add a generous dollop alongside each crumble bar and your Burns Supper pud is complete. Slangevar!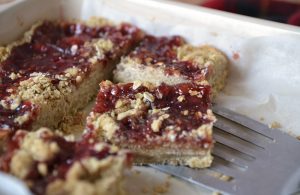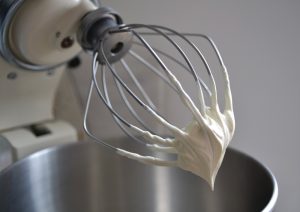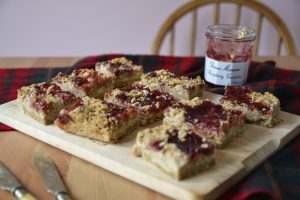 How are you celebrating Burns Night this year?
Hollie x