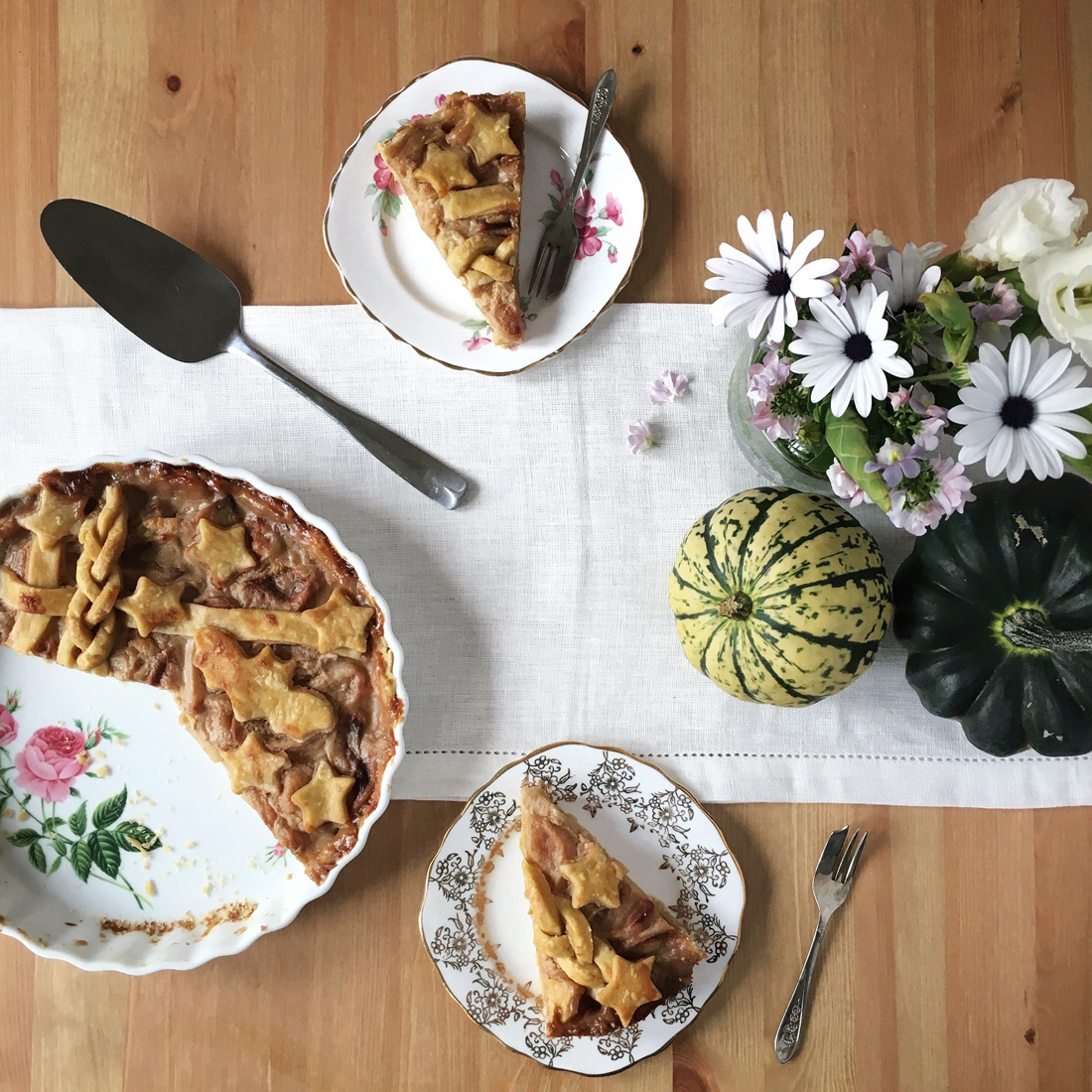 Being a vegetarian of over ten years, my diet is made up of mainly, well vegetables. I believe what you put in your body should be the best it can be and even though it's no secret that I love a good slab of cake equally as much, for the most part I live on fruit and veg. Even when baking I always use organic ingredients where I can, wither that be eggs, milk, butter or chocolate, after all the better the ingredients the better the cake, no?! I start most mornings with a freshly made smoothie, lunch is homemade soup or a hearty salad bowl and for my main meal of the day I love cooking up a storm in the kitchen to create something delicious.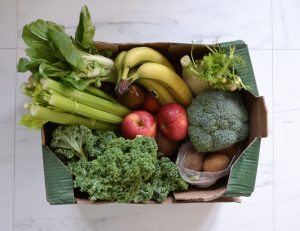 Since moving up to Aberdeen at the end of last year I wasn't loving the selection of fresh and organic veg the nearest supermarket had to offer me and was seriously missing the local greengrocer in which I done all of my shopping that was so conveniently located to me when I lived in Glasgow (oh, Roots & Fruits…) which brings me to my decision of looking for a local vegetable delivery box of some sort. Living in Aberdeenshire we are completely surrounded by farms and incredible farm shops selling local produce, so it's no surprise that it wasn't hard for me to quickly find a local organic fruit and veg delivery service.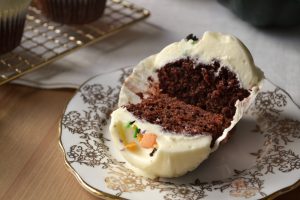 After some research online, I decided to try Bridgefoot Organics who have been producing organic vegetables in their Aberdeenshire farm since 1991, and offer fruit and veg boxes in various sizes to suit every family delivered straight to your door on a weekly basis. What I love about the idea of getting organic veg delivered straight to the door is that it is all seasonal, meaning each box is different each week depending on what is available. To give each box even more variation, Bridgefoot buy in from other small independent organic suppliers things that can't be grown in our climate, such as bananas and pineapples, again completely seasonal.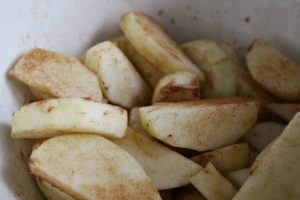 My first box arrived, brimming with beautiful, fresh fruit and veg and I found it so exciting to see what surprises were hiding inside! Amongst it were the most delicious fresh figs I have ever tasted to this day, a big and beautiful butternut squash and the tastiest, juiciest grapes! I was amazed at how much incredible organic fruit and veg I had got for my £20, knowing I had made a game changing discovery!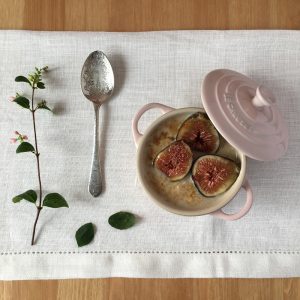 Now I don't really need to go into why organic is best for you, your health and the environment (I could write a whole blog post on that alone!) but it could also actually save you money! A lot of people will instantly dismiss the idea of eating organic because of its expense, especially if you have a family to feed, but by getting a local organic fruit and vegetable box delivered straight to your door you are buying straight from the supplier therefor cutting out the middle man, the miles it travels and the cost that it incurs. I was absolutely amazed at the reasonable prices of the weekly boxes and was so impressed with how much value for money it really was when my first box arrived and I tallied it up! There is just no way I would be able to get the same amount of fruit and veg in the supermarket for the same price. This really is the way to shop organic at an affordable price, knowing also that you are doing your bit for the local economy. Another reason to get involved with a local veg delivery scheme is a massive one, cutting down on packaging and doing your bit for the plastic problem. I love the fact that by opting for the one weekly box of fruit and veg I am playing my tiny part. If I was to buy the contents of one box at the supermarket the amount of plastic packaging waste is huge so by opting for a box you are really helping to pass on plastic.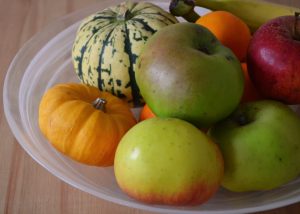 The part of this all that is the icing on the cake for me is the fact I no longer have to do that draining weekly food shop! I find the delivery so exciting and each week when it's delivered straight to my door I love unpacking it to discover what goodies it is filled with that week before turning to the cookery books for inspiration to see what meals I can conjure up.
I've been getting my weekly fruit and veg box delivered for a few months now and it has changed the way we eat for the better. Each week the box is bursting with fresh, seasonal and local fruit and veg tasting the way real food is meant to taste which is just incomparable to what you will find on the supermarket shelves. Not does it save me the time and hassle of a weekly food shop, it has spurred me on to be even more creative in the kitchen, cooking or baking every last piece of produce into something delicious. I couldn't be happier that I decided to get on board with a weekly organic fruit and veg delivery box and I am so glad I chose Bridgefoot Organics. So why don't you have a look to see what fruit and veg delivery schemes are available in your area? I bet you'll be amazed at what you can find and I can almost certainly guarantee you won't regret it!
Hollie x