A Day in Dornie and Eilean Donan Castle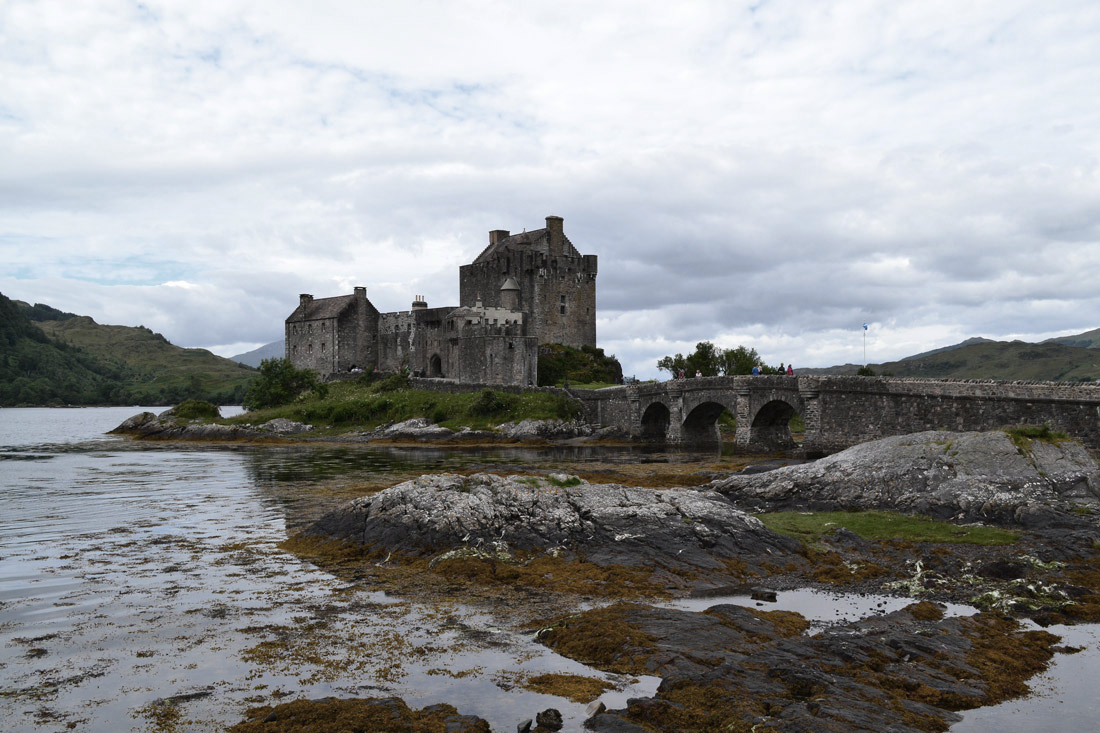 After a completely incredible time on The Isle of Skye, we headed over to the Kyles of Localsh for a trip to what is possibly the most iconic of all the Scottish Castles, Eilean Donan. We had combined a little bit of a castle trail with our Scottish summer road trip stopping off at every one we passed, but this was really the one we had been looking forward to. The drive down from the Trotternish Ridge at the very top of Skye over to Dornie was spectacular, dramatic lush green mountains with rivers winding through them, waterfalls crashing down in between with curving roads taking us tall the way there, just breathtaking!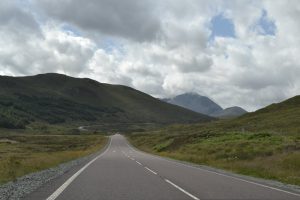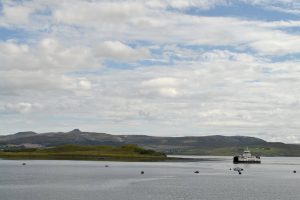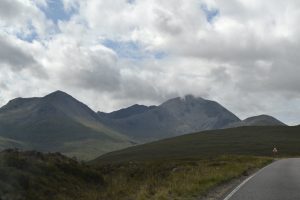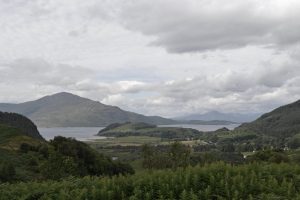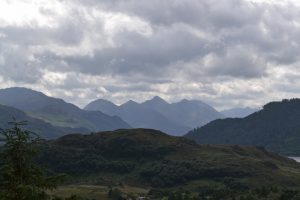 We arrived in the charming little village of Dornie which is nestled so perfectly between the surrounding hills on the edge of the loch where Eileen Donan Castle sits. Its colourful row of houses were the first thing I spotted as we crossed the bridge with the dramatic rugged landscape towering behind them. Then there in the distance was the grand castle itself. Approaching it was unforgettable, so incredibly enchanting! The weather was gloomy, which just added to Scotland's magnificent beauty.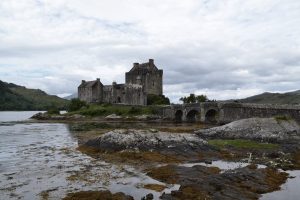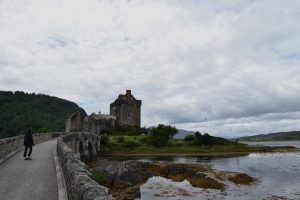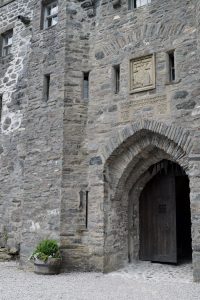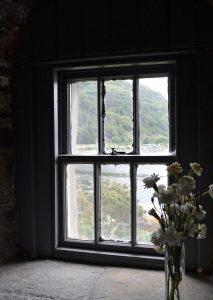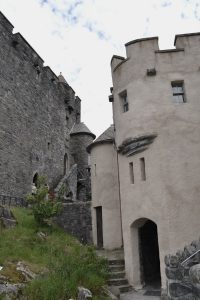 The walk over to the castle was even more enchanting, the crossing of that iconic stone bridge! And what a view from the castle itself, it's completely surrounded by the waters of the loch which is again surrounded by mountains and hills as far as the eye can see. We spent hours exploring the castle but the best bit of all was just sitting beside the bridge gazing out and admiring it. We drunk tea from our flasks and munched on a picnic as we sat on our blanket and it was absolutely magical.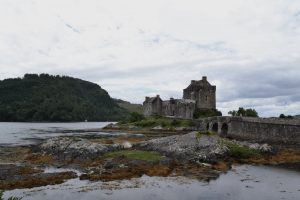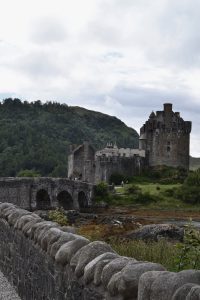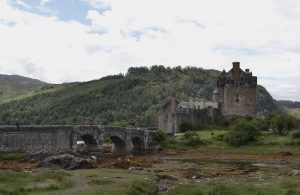 We then walked over to the village for a wander, taking in the incredible surrounding views. From its colourful cottages to its rural highland setting, Dornie stole a piece of my heart for sure. I can't imagine how marvellous it must be to live there (Castle Piper, I'm looking at you!)! What a lovely day we had here before we waved goodbye to the west and headed east, Fortrose bound for the evening.
What's your favourite castle you've visited?
Hollie x