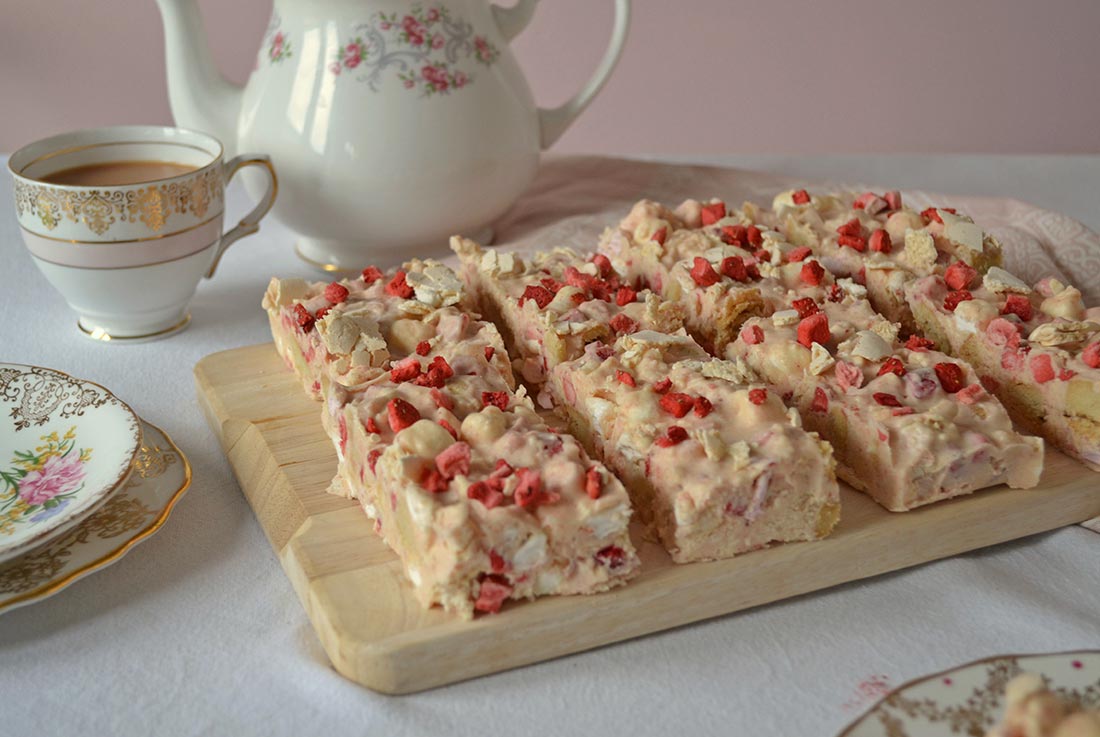 Strawberry season may almost be over for another year, so keep the taste of Summer alive with white chocolate and strawberry Eton Mess Rocky Road. It's a great bake for making on those not so sunny days too, that will make your tastebuds tingle. I love making a batch to take round to a summer dinner party or BBQ!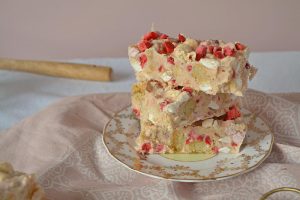 You will need:
800g good quality white chocolate
250g Walkers shortbread fingers, broken into pieces
25g freeze dried strawberries, plus some to decorate
100g mini marshmallows
For the meringue:
2 egg whites
100g caster sugar
half a tsp vanilla extract
Alternatively, you could use 150g shop bought meringue and skip to step 3!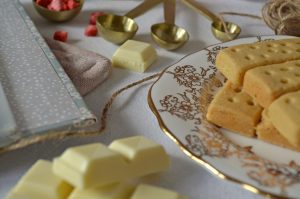 Step 1. Switch the oven to 150 degrees and line a tray with baking paper. Carefully separate the eggs and place the egg whites in a freestanding electric whisk or handheld mixer, turning the speed to high and discarding the yolks. Mix well until they have become thick and white with no loose liquid left at the bottom of the bowl. Turn the mixer to medium and slowly add the sugar a little at a time. Once added, turn the speed back up to high until stiff peaks have formed with the mixture being smooth, shiny and no gritty bits of sugar remain. Add in the vanilla and mix again until combined.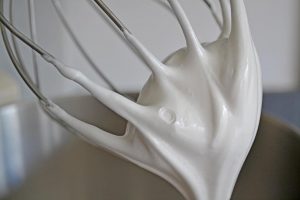 Step 2. Use a tablespoon to spoon the mixture onto your lined baking tray, dividing it into about 8 evenly spaced meringues. Place in the pre heated oven for around 30 mins, until they have become hard on the outside. Remove from the oven and set aside to cool.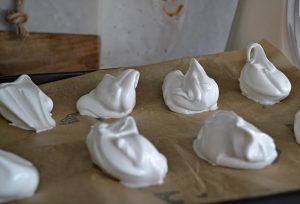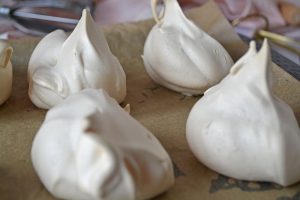 Step 3. Line a rectangle tin with baking paper. Break the white chocolate up into a microwavable or heatproof bowl. Either melt in the microwave in thirty second intervals, mixing in between or place over a pan of boiling water, continuously stirring until completely melted and smooth. Carefully mix in the broken shortbread pieces, then add the marshmallows and the dried strawberries in small batches. Mix well after each addition, then carefully break up your cooled meringue stirring it through the mixture, leaving one aside for decorating.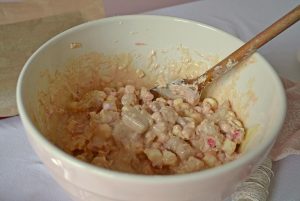 Step 4. Tip the mixture into the lined tin and use the back of a spoon to smooth it out, pressing it into the corners.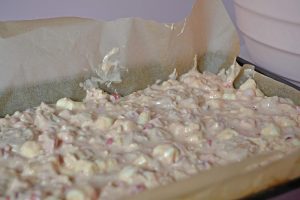 Step 5. Crush the last meringue and sprinkle on top to decorate, along with some more freeze dried strawberry pieces. Pop the rocky road in the fridge to set for a couple of hours before you slice it up.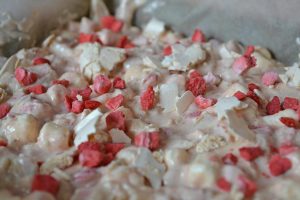 Perfect for boxing up and taking to your next Summer get together! Are you going to be baking this weekend?
Hollie x