Blooming Marvellous Eteaket Tea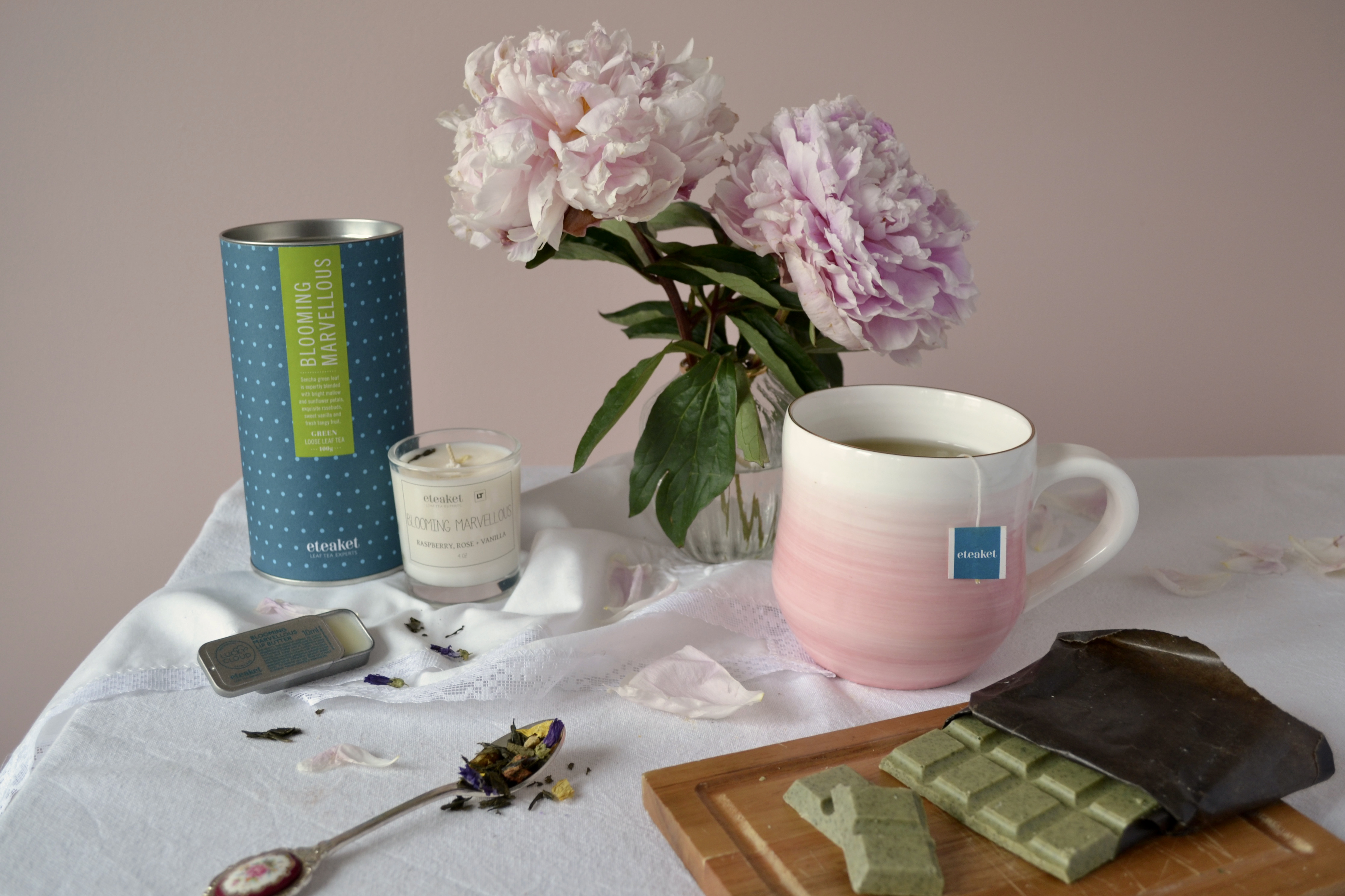 If you're as big a tea fan as me, then you are probably already familiar with the amazing Scottish tea brand, Eteaket. I was absolutely delighted when Eteaket kindly surprised me with a big box of gorgeous goodies from their Blooming Marvellous collection! I first discovered the Edinburgh based tea leaf experts purely by chance when I stumbled upon their beautiful Frederick Street tea room one day when I lived in Edinburgh as a student. That was back in 2010, and since then they have continued to grow and have recently opened a new concept retail store on Edinburgh's Rose Street.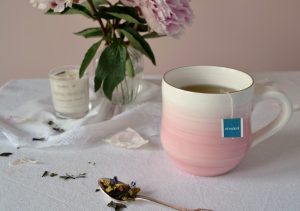 Eteaket's Blooming Marvellous collection is based around their Sencha green tea of the same name, for which they have collaborated with some amazing other Scottish companies to create the most wonderful range of lifestyle products all of which have Eteaket's very own green tea as an ingredient. As a serious tea consumer I can confidently share that their Blooming Marvellous green tea is genuinely one of the best I have ever tasted. Not bitter like some green tea can be, it is blended with mallow and sunflower petals, rosebuds, vanilla and fruit which give it the most incredible sweet and floral undertones. It comes in both loose leaf and tea bag form, both beautifully boxed in Eteaket's signature packaging.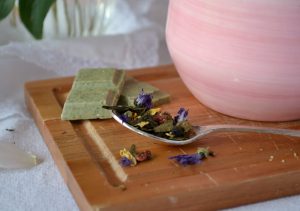 Eteaket have have also teamed up with wellness expert Helen Ann Stevens to share some tips for small changes to help us live better in health and happiness. This is something I happen to be very passionate about and is in keeping with my general way of life, wither it's to enjoy more green tea or get a good nights sleep, these are all little steps that work wonders on general wellbeing.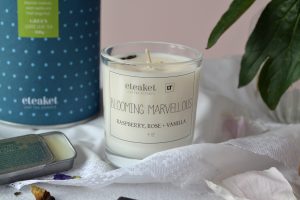 Fellow Edinburgh based designer Laura Thomas Linens has created an exclusive Eteaket tea natural soy candle which before I've even lit scents the entire room. I've placed mines on my work desk so I can admire its sweet smell all day long! Another amazing local Scottish brand Lucky Cloud Skincare have also exclusively created a lip balm infused with Eteaket's tea which is just divine. It instantly gives super soft lips and is packaged in a nifty little tin which has now become a handbag staple!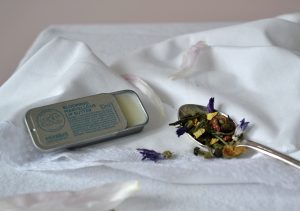 And last but by no means least, the perfect pairing for a cup of Eteaket's Blooming Marvellous tea has got to be the Eteket green tea infused white chocolate. Hand crafted by another Edinburgh based brand, Coco Chocolatier specialise in making ethical, organic and delicious chocolate, and have created this bar of white chocolate also for the Blooming Marvellous collection. Inside the perfect packaging is the silkiest white chocolate bar guaranteed to please your tastebuds!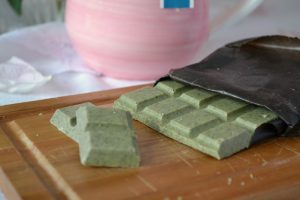 I can't wait to visit the new Eteaket concept store the next time I'm in Edinburgh, make sure you pop in to see the full Eteaket Blooming Marvellous collection and try some of their delicious tea too!
Hollie x