St. Patrick's Day Dark Chocolate & Caramel Baileys Cheesecake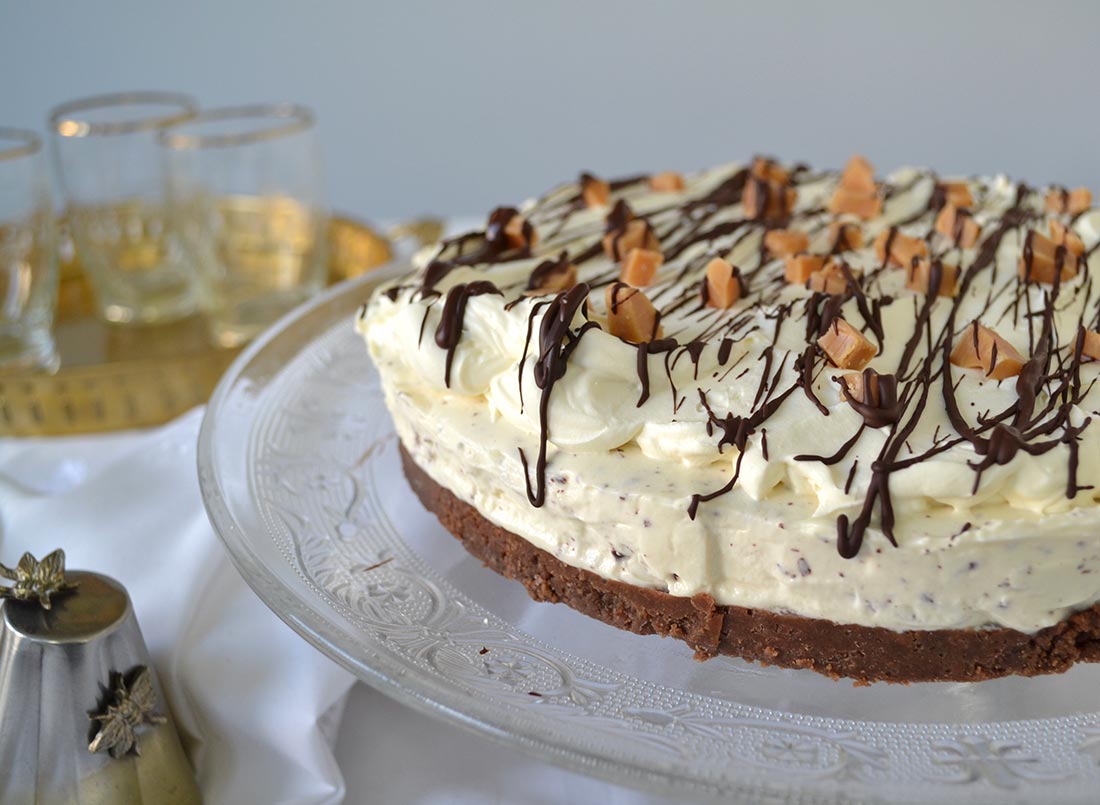 Cheesecake is always a winner, especially when it is an easy no bake number and involves alcohol! It's a great one for celebrating with this St. Patricks Day, the delicious Irish cream liqueur Baileys is ideal for baking with as its silky texture works well with cream and mixes in to cheesecake mixture perfectly. I picked up a big bottle of caramel flavoured Baileys recently when passing through duty free at the airport and it is a tasty twist on the regular one and is a match made in heaven with the dark chocolate in this cheesecake! If you can only get your hands on original Baileys not to worry though- it will still taste delicious!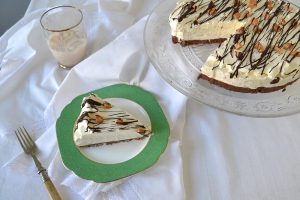 You will need:
Base:
300g chocolate cookies or chocolate flavoured biscuits (I use Maryland chocolate cookies)
130g unsalted butter
Filling:
300ml double cream
450g full fat cream cheese
200g icing sugar
50ml caramel Baileys
40g dark chocolate
Topping:
200ml double cream
2tbsp icing sugar
40g dark chocolate
1 small bar of soft fudge, chopped
1 . In a food processor or by hand, crush the biscuits until they are a very fine crumb.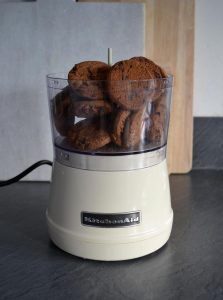 2. Melt the butter in a microwavable bowl in the microwave or on the hob in a saucepan then carefully mix together, ensuring they are mixed together well and all of the crumbs are now covered with butter.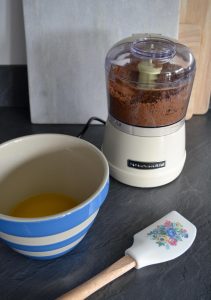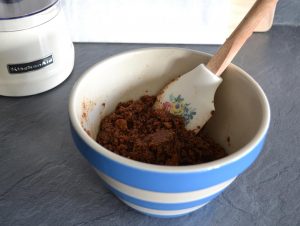 3. Press the mixture into an 8" springform cake tin, and smooth down with the back of a spoon until evenly spread. Pop in the fridge to cool whilst you make the filling.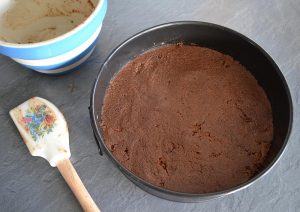 4. To make your filling, finely grate 40g of good quality dark chocolate and set aside. In a free standing electric mixer or hand held mixer with the whisk attachment, whip the double cream until it is firm and soft peaks have formed. Be patient- it's worth the wait! Once ready, set aside.
5. Beat the cream cheese in a separate bowl until soft and fluffy, then add in your icing sugar and mix together. Once that is mixed together, add your Baileys and mix once more. Carefully fold in the whipped double cream, then add the grated chocolate and continue to fold in by hand until everything is mixed together and is a smooth, silky mixture.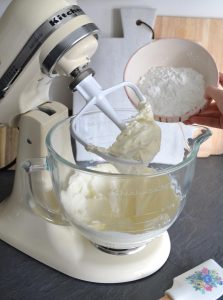 6. Remove the base from the fridge and smooth on the filling, using a spatula to spread the mixture evenly all over. Once the top is nice and smooth, place the cheesecake back in the fridge for at least three hours, the longer the better, until it is very firm and does not wobble.
7. Once your cheesecake has chilled in the fridge and is ready for serving, carefully remove it from its tin and slide it onto a serving plate or cake stand. Mix the remaining double cream and icing sugar together until it has firmed up and soft peaks have formed. Spread it evenly on your cheesecake with a spatula or palate knife. Melt the remaining chocolate on the hob or in a microwave, then drizzle over the cheesecake and sprinkle on the chopped fudge to finish.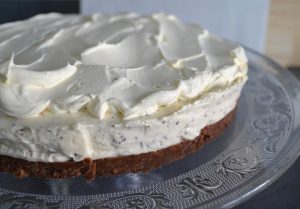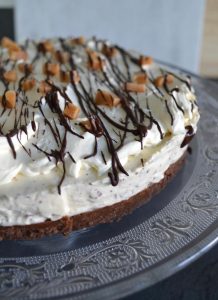 Serve straight away with an icy Baileys for the perfect St. Patricks Day treat! Keep in the fridge for a few days if it manages to hang around that long!
How will you be celebrating St. Patricks Day this year?
Hollie x