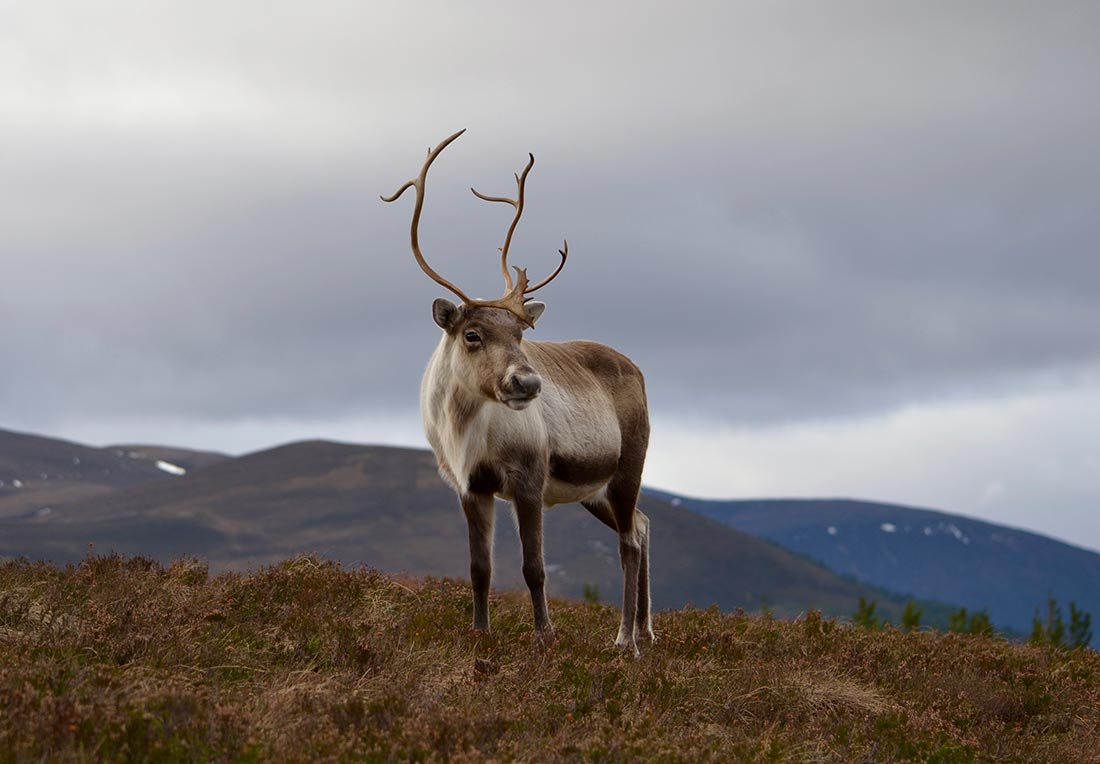 It goes without saying that I love being a tourist in my own country. Scotland is absolutely brimming with beauty and no matter where you are in the country, you won't be far from adventure and stunning views worth photographing. There are mountains, lochs, beaches, islands, cities, castles, cliffs and countryside (I could go on!) just waiting to be explored. It's no wonder I try to fit in as many Scottish mini breaks or 'staycations' as possible. So last week me and my boyfriend Chris packed up our outdoor gear and headed to the Cairngorms National Park for an adventure filled 4 days.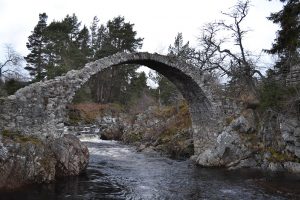 The Cairngorms National Park is the biggest National Park in the UK at an impressive 4528 sq km. It is home to 4 out of the 5 highest mountains in the UK and holds Britain's largest area of woodland as well as various rivers, lochs and beautiful countryside making it a top destination for climbers, skiers, walkers, campers and all sorts of other outdoorsy folk. There are many towns and villages in and nearby the Cairngorms to stay in when visiting, from Ballater at the east of the park and only a short drive from Aberdeen, to Aviemore and Grantown on Spey at the north and west of the park. We headed north to a cosy country house hotel in Grantwon on Spey for our visit, which location wise was ideal and was the perfect place to wind down after long days of exploring.
Upon arrival we instantly flung on our walking boots on and headed for the great outdoors! There are absolutely hundreds of different walks and climbs to go on and straight away we knew we were spoiled for choice as we tried to pick out our favourite looking ones to plan the next few days. There was a beautiful woodland walk, named the Anagach Woods, a stones throw away from our hotel which was our first little adventure of the weekend and was perfect after a couple of hours in the car on the journey up. We spent the evening having a lovely meal at the hotel then got comfy by the fire with some wine.

The next day we rose early and headed for Aviemore and an adventure up the mountains. The weather was gorgeous, sunny but cold, and we even managed to catch an unforgettable sunrise on route! We hopped on the Cairngorm funicular railway to take us to the top to soak up those incredible views. After our morning up the mountain we headed back down and done the beautiful 4 mile walk around the Loch Morlich. Beach, mountains, forest and blissful picnic spots a plenty- this walk has it all!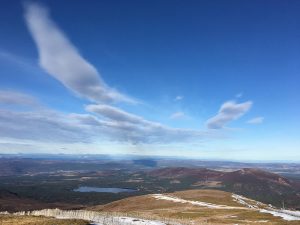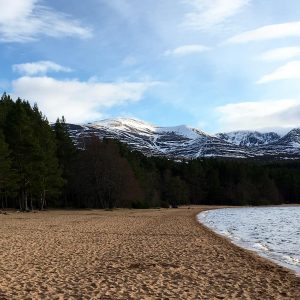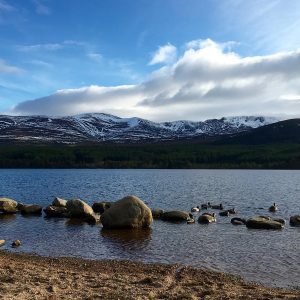 The next day again we were up early and heading back to the mountain range, only this time we were heading on a trek to see the Cairngorm Reindeer and I was particularly excited! After a half an hours walk off piste in the mountains led by the professionals at the Reindeer Centre, we were right in amongst a heard of these beautiful animals, feeding, petting and posing with them! They are such a chilled out bunch who are really only interested in you if you've got their grub! An absolutely amazing experience and a must do for anyone visiting. We stopped off at one of the many cute farm shop cafes for a re-fuel then jumped on a vintage train for a scenic ride up to Broomhill and back. It was like something out of a film, the pair of us pretty much in silence whilst gazing out at the views.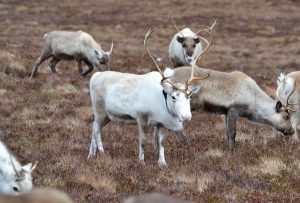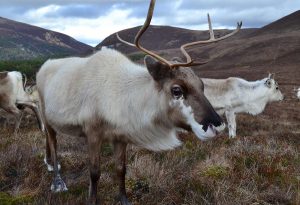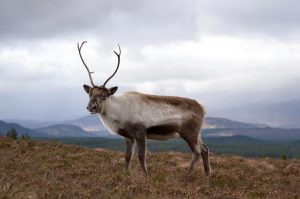 Our final day was spent exploring various little towns and villages before we headed home. Quaint, but just as thrilling, there is an abundance of places to be wandered in and hours could be lost doing so. Everywhere you turn truly is picture perfect!
Days spent filling our lungs with fresh air, exploring new parts of our home country, nights spent cosied up by an open fire, eating delicious comfort food and drinking hot chocolates- thats exactly my kind of holiday and I can't wait for the next one!
Will you be playing tourist in your own country this year?
Hollie x