Burns Night Cranachan Cupcakes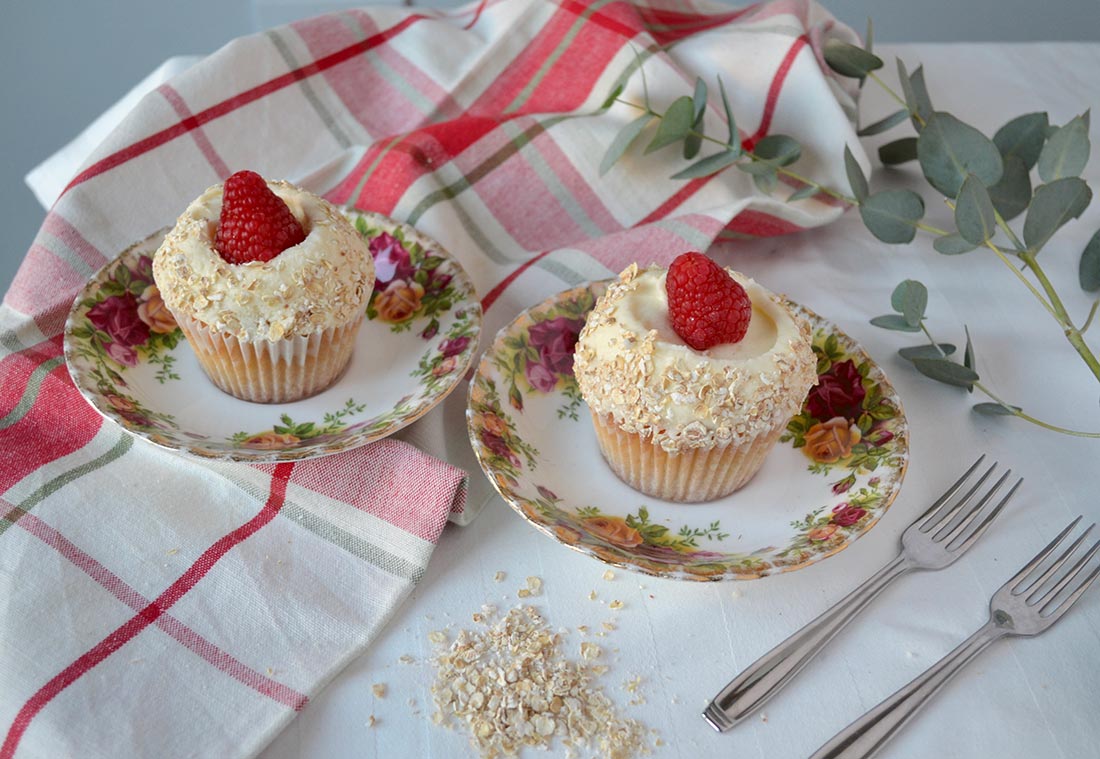 In celebration of Burns night I've turned the traditional Scottish dessert Cranachan into the form of cupcakes! Soft raspberry infused sponge topped with a smooth whisky frosting, thats exactly my idea of a Burns Supper!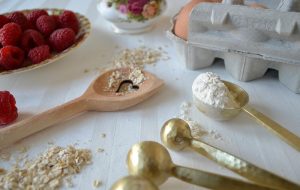 You will need:
280g caster sugar
240g plain flour
80g unsalted butter, softened
50g fresh raspberries
50g oats
170ml whole milk
2 large eggs
1 tablespoon baking powder
1/2 teaspoon vanilla extract
1/4 teaspoon salt
For the icing:
500g icing sugar
160g unsalted butter, softened
60ml whole milk
3 teaspoon Scotch whisky of your choice
raspberries to garnish
Step 1. Pre heat your oven to 180 degrees and line a baking tray with baking paper. Spread the oats evenly across the tray and bake for 15-20 mins until golden brown, tossing halfway through and watching closely to ensure they don't burn. Remove and set aside to cool.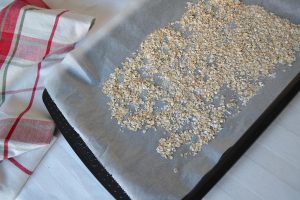 Step 2. In a free stranding electric mixer or with a hand held whisk, on a low speed combine the butter, sugar, flour, baking powder and salt until the mixture resembles fine breadcrumbs.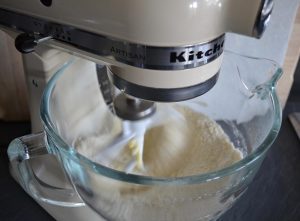 Step 3. Crack the eggs into a jug and whisk in the vanilla extract and milk with a fork until combined. Slowly add the liquid to the dry mixture a little at a time whilst on a low speed. Once it is all added, turn the speed to medium and mix until smooth and combined.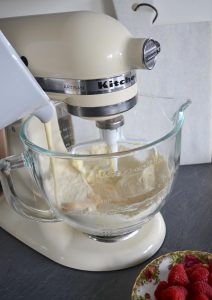 Step 4. Spoon the batter into a cupcake cases in a cupcake tin, filling 1/3 of each case. Place a fresh raspberry in the middle of each case and top each cupcake with a sprinkle of toasted oats, saving half of the oats aside for later.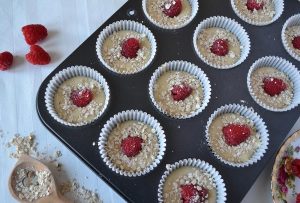 Step 5. Bake in the oven for around 20 mins, until a skewer pokes through and comes out clean. Remove from the oven and set aside to cool.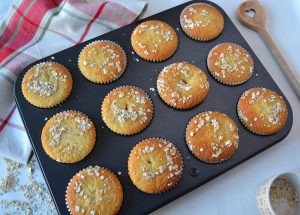 Step 6. To make the frosting, in your mixer or with your whisk, mix together the icing sugar and butter until combined. In a jug mix together the milk and whisky and slowly pour into the icing mixture whilst continuing to mix on a low speed. Increase the speed to high until the frosting is smooth and fluffy.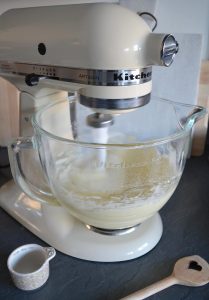 Step 7. With a pallet knife top each cupcake with a tablespoon sized amount of frosting. Smooth around with the knife making a cone shape then swirl the knife around the tip of the cone to get a nice swirl on your cupcakes. Roll each cupcake in the remaining toasted oats and garnish with a fresh raspberry on top.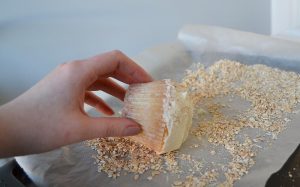 Enjoy your Cranachan cupcakes with a cup of tea or a wee dram! Happy Burns night!
Hollie x