Wreath Making Workshop at Castle Fraser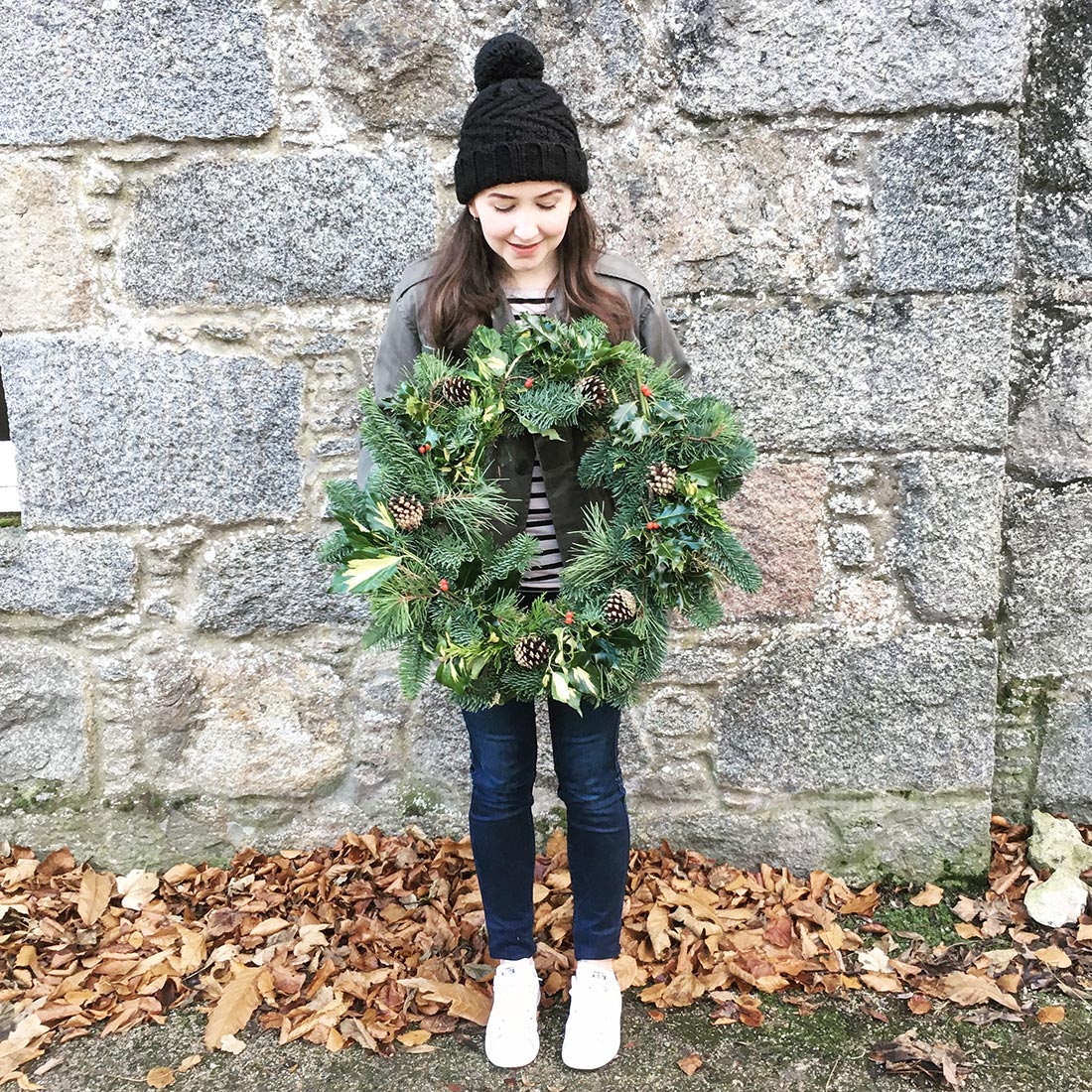 If you had asked me what my idea of the best Christmas activity would be I'd probably have said making a Christmas wreath in a beautiful Scottish castle in the countryside. Now, I can say that for certain! As soon as I seen a Christmas wreath making workshop at Castle Fraser in Aberdeenshire I got very excited and booked myself and my little cousin Milly in straight away. I'm ashamed to say that I hadn't been to castle Fraser before because it is such a stunning place! It was a beautiful winters day and the drive out was gorgeous with scenic countryside views all the way.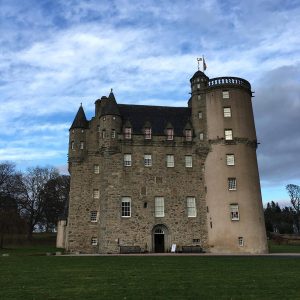 When we arrived we wandered through the beautiful estate grounds on the way to the stunning 15th century castle. We were then taken into a cosy little room which was absolutely filled to the brim with cuttings, branches and all sorts of foliage that had been gathered by the castles gardeners on the estate grounds. There was bits of tree, holly, Ivy and baskets full of gorgeous Christmassy bits of cinnamon sticks, pine cones, dried orange and gorgeous ribbon and bows.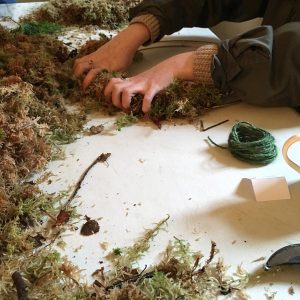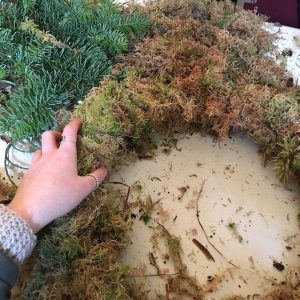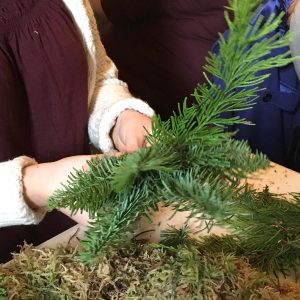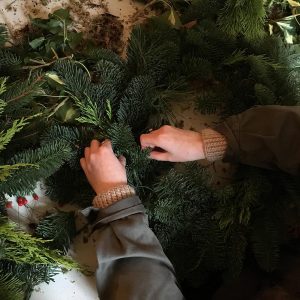 The workshop was taught by one of the castles gardeners, a lovely lady called Ann. She taught us how to begin our wreathes using a metal ring as the base, and building it up with moss and twine. Then it was a case of layering the pieces of your choice to get the desired look for your wreath. Both myself and Milly went straight for the Christmas tree branches and layered it up with different cuttings to get various textures on our wreaths.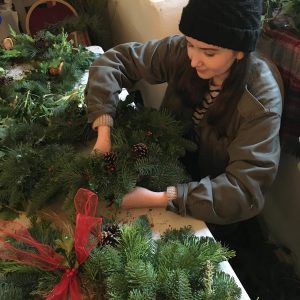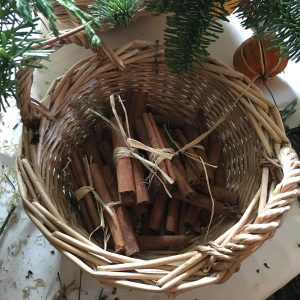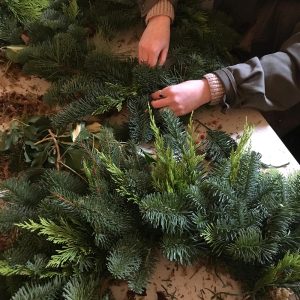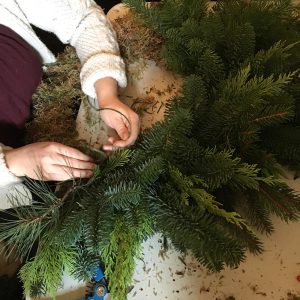 There was an array of finishing touches for everyone to use to finish of the wreaths nicely, like holly and bead berries, ivy, pine cones, cinnamon sticks and dried orange pieces. Naturally, I chose lots of holly and holly berries! Milly went for some dried orange pieces for her wreath and they looked fabulous. It was an absolutely fabulous festive day in such grand surroundings that most certainly got us in the Christmas spirit!
Thank you so much to Ann and Castle Fraser for a fabulous festive day. We love our Christmas wreaths and can't wait to visit again soon!
Hollie x