Garden Diaries: April 2023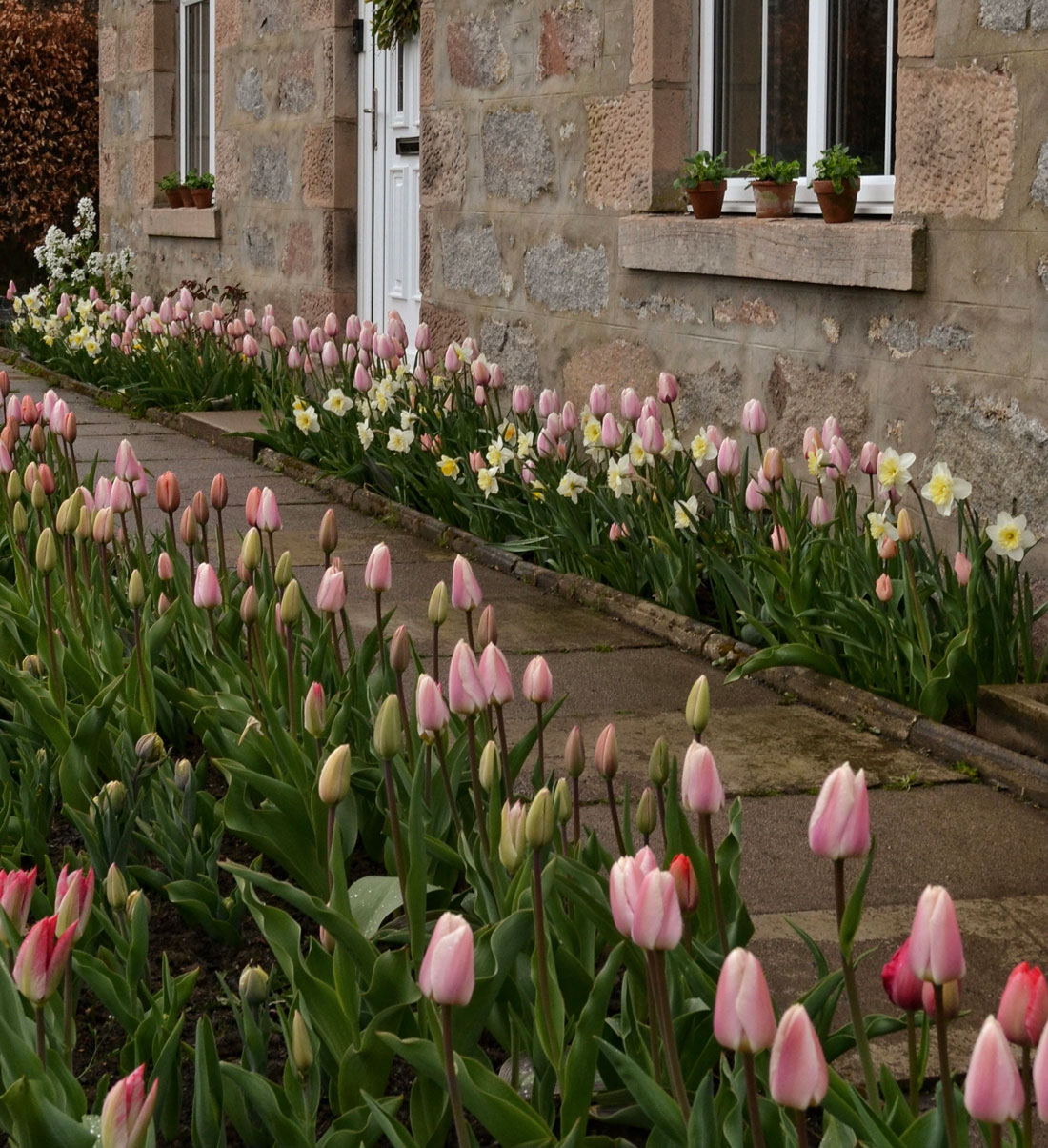 So far this Spring has been the coldest, dullest one yet since I have started growing and taking notes. It has been more grey, rainy, cold and lacking sunshine than I can ever remember but slowly the garden is waking up. Since the shift in light on the 14th of February I have been busy in the greenhouse and the workshop sowing seeds starting with hardy annuals. Not all seeds need warmth to germinate, so I always start with the hardy annuals that get going mid feb with the light returning to 10 hours a day. Since then it's been a mammoth task getting everything sown as I have planned to have my most abundant year yet with more flowers growing than I have ever grown before whilst still having so many landscaping jobs to get done in the garden so it really is all systems go!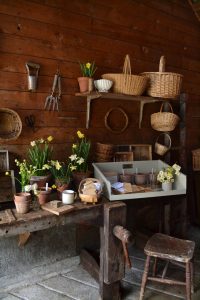 As you will know by now I am truly obsessed with Spring bulbs, and last year I planted more than I have ever grown before! Those two big beds that we created at the front of the cottage housed my dahlias last Summer and were such a joy that I knew I wanted to create an epic Spring display too. Throughout a muddy November we packed over 3000 tulip and narcissi bulbs in the big beds and as if by magic they have started to appear over the past few weeks. I chose a mix of early and late variates to extend the flowering time for as long as possible and squeeze in as much Spring magic as possible! I couldn't be happier with how it turned out with the first peachy apricot showing themselves first along with narcissi "Ice follies", with so much more still to come!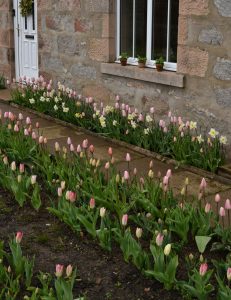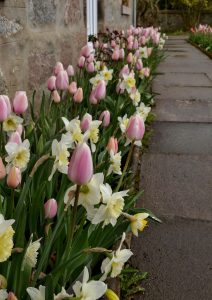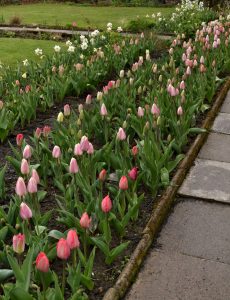 The next job in the front garden will be sorting the rest of the borders that will eventually be fully low maintenance perennial borders, but for the next few years I'll be filling in the gaps with annuals and biennials. Next month I have lots of new beds to get built for the cutting garden and weather permitting planing out all these sowings too!
Hollie x