Pumpkin Spiced White Chocolate Pie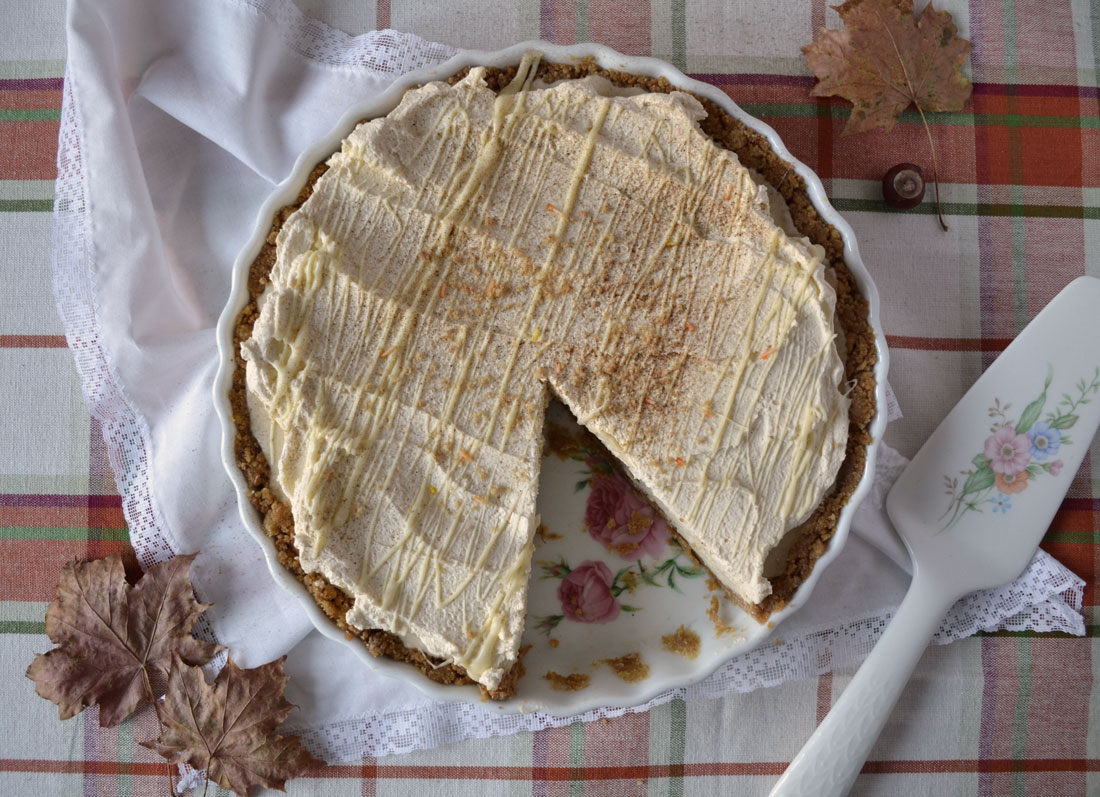 The first of October is here and Autumn has well and truly begun! I've already completely immersed myself in all things seasonal as I just adore it. As well as changing leaves and colder nights, Autumn brings with it the want for all things chai and anything remotely pumpkin spiced, which means it's a great time for baking with these seasonal flavours a delight to work with in the kitchen. This Autumnal Pumpkin Spiced White Chocolate Pie is a true taste of traditional autumn, with silky smooth white chocolate being the perfect pairing for this dessert on a cool Autumns evening after spot of conker collecting!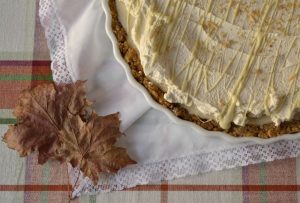 You will need:
Base:
300g digestive biscuits
200g unsalted butter
1 teaspoon cinnamon
Filling:
180g white marshmallows
180g whole milk
600ml double cream
1 teaspoon ground cinnamon
1 teaspoon ground ginger
1/2 teaspoon ground all spice
1/2 teaspoon ground cloves
100g good quality white chocolate
Sprinkles or chocolate shavings to decorate
Step 1. In a food processor or blender, blitz the digestives until they have become fine crumbs. In a separate pan on the hob on low heat, melt the butter. Once melted, combine the digestives, teaspoon of cinnamon and butter together then pour into your pie dish using the back of a metal spoon to press the mixture firmly into the dish smoothing it out and bringing it up the sides to create a crust. Pop the base in the fridge to set.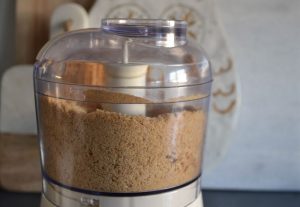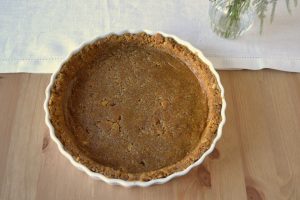 Step 2. Place the milk and marshmallows in a pan on the lowest heat, carefully stirring as the mallows melt into the milk. As soon as all of the marshmallows have almost disappeared break 50g of the white chocolate into the mixture and stir until everything has melted together, then remove from the heat and set aside to cool.
Step 3. Place all of your spices together in a small bowl and give them a good mix together. This will create the most incredible pumpkin spice mixture! Using a sieve, put two teaspoons of this mixture into your marshmallow mix and give it a stir until the spices are evenly distributed. Set the remaining spice aside to use for the topping.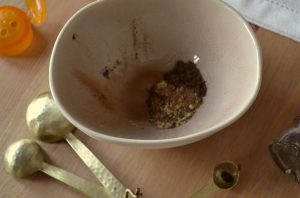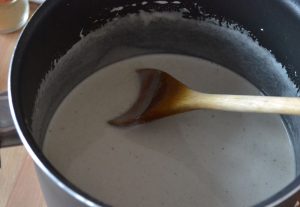 Step 3. In a freestanding mixer or with a handheld whisk, mix up 300ml of the double cream until soft peaks have formed and the mixture has started to firm up. Carefully pour your cooled marshmallow mixture into the bowl of double cream, folding in after each addition. Once it is all together give it another mix with the whisk on a slow setting until the mixtures have fully incorporated and are nice and smooth.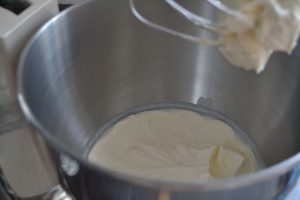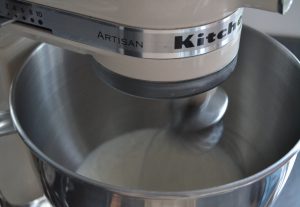 Step 4. Remove your base from the fridge which should be cold and firm, and carefully pour the filling into the base. It should be the perfect amount coming right up to the top of your crust, so carefully pop it back in the fridge to set for a good few hours, or overnight like I did!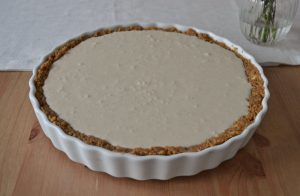 Step 5. Once you are ready to serve your pie, melt the remaining 50g of white chocolate and set aside. Pop the remaining double cream along with the extra pumpkin spice in a mixer or use a whisk until soft peaks have formed and you are able to spread it nicely with a pallet knife.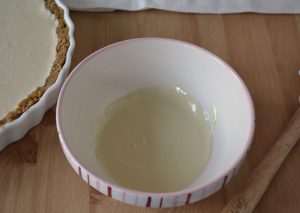 Step 6. Use a pallet knife to spread the cream on top of your pie then drizzle your white chocolate over the top, finishing with a piece of crushed digestive, sprinkles or chocolate shavings and a light dusting of all spice. You could even get some Halloween themed sprinkles for an extra special dessert come the 31st!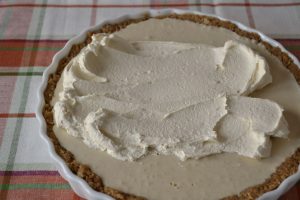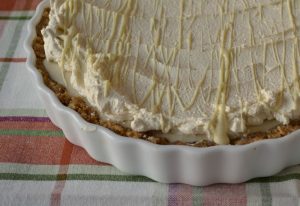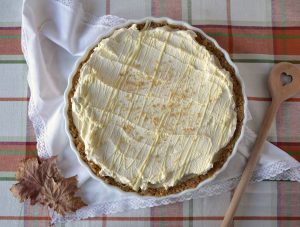 Enjoy your slice straight away with a nice big chai latte to accompany it for the ultimate Autumnal treat. Happy baking!
Hollie x